Captain Marvel takes flight to new heights – Blu-ray review
By Tribute on June 10, 2019 | 2 Comments
Marvel's first female-led solo film soars onto shelves this week as Captain Marvel hits the home video market.
As the prelude to Marvel's highly anticipated Avengers: Endgame, there was a lot of pressure on Captain Marvel not just as a lead in, but also as Marvel Studios' first female led solo film. First teased in the post-credits scene of Avengers: Infinity War, she finally appears in her own solo film played by none other than Brie Larson.
The film opens up with an explosive entrance as we see U.S. Air Force pilot Carol Danvers at the site of a crashed ship, alongside friend and mentor Wendy Lawson (Annette Bening) before an alien, who we later find out is part of a race called the Skrulls, fires his weapon at them. The screen fades to black and we are transported to Hala, home planet of the Kree species, the arch enemies of the Skrulls. Carol, now known as Vers, has lost her memory and is under the tutelage and command of Starforce Commander Yon-Rogg (Jude Law), having gained superpowers.
Carol, Yon-Rogg, and the rest of Starforce embark with the aid of Ronan (Lee Pace) and his task force on a mission to retrieve a Kree spy and capture the Skrull General — Talos (Ben Mendelsohn). When the mission goes awry and Carol is captured, she is able to break free and disable her captor's ship. This leaves her and the Skrulls stranded on a planet designated C-53, otherwise known as Earth. Now back on Earth, Carol's memories begin to surface and so she enlists the help of S.H.I.E.L.D. Agent Nick Fury (Samuel L. Jackson) to put things right in order to help save Earth.
Though Marvel has not been short on female superheroes leading up to Captain Marvel, none have had the opportunity to lead their own movie. As such, there was a lot riding on this film to follow in the success of DC's Wonder Woman as the next big hero for young women and girls in the superhero genre. With those expectations, Captain Marvel succeeds in many areas for the MCU, as both an origin story, and pseudo prequel for the MCU as a whole.
Along the way, Captain Marvel sprinkles a few twists here and there to keep the film feeling fresh even as it stands as the 21st entry from Marvel Studios. Though it ultimately still follows through on the same beats of an origin story, the film nonetheless packs a few genuine surprises in its third act that make it truly stand out amongst the crowd.
The fantastic cast assembled is the film's highlight, punctuated by Brie Larson's Carol Danvers and Samuel L. Jackson as a scene-stealing younger Nick Fury (particularly when he's paired with Goose the cat). Veteran talents such as Jude Law, Annette Bening, and Ben Mendelsohn help round out the cast with each being memorable in their respective roles.
If you want to check out our full review from the theatrical release, click here.
For the home video release, Captain Marvel packs a surprising amount of bonus content. With six featurettes, deleted scenes, a gag reel and an audio commentary track from the writing and directing duo Ryan Fleck and Anna Boden, Captain Marvel's Blu-ray release is packed with enough bonus content to complement the film with its added value. ~Paolo Maquiraya
Special Features:
Becoming a Super Hero – Featurette following Brie Larson as she joins the MCU and all the work she put into joining the ranks of Marvel Super Heroes and leading her own film.
Big Hero Moment – Featurette looking at the importance of Captain Marvel's entrance into the MCU, not just for the cinematic franchise, but how inspirational she is for audiences around the world.
The Origin of Nick Fury – Taking audiences into the perspective of Nick Fury to see how his influence has helped shape the MCU as we know it.
The Skrulls and the Kree – Featurette looking into the film's two main alien races, their histories and ongoing conflict, and the importance of how perspectives shift during the film.
The Dream Team – A look into how the writing and directing duo of Ryan Fleck and Anna Boden were the perfect choice to lead Captain Marvel.
Hiss-terical Cat-titude – Looking into the cast and crew's experiences working with the raw talents of Goose and what it takes to portray such a complex character.
Audio Commentary – Commentary track for the film from the writing and directing duo of Ryan Fleck and Anna Boden.
Deleted Scenes
Gag Reel
---
---
---
---
Similar Articles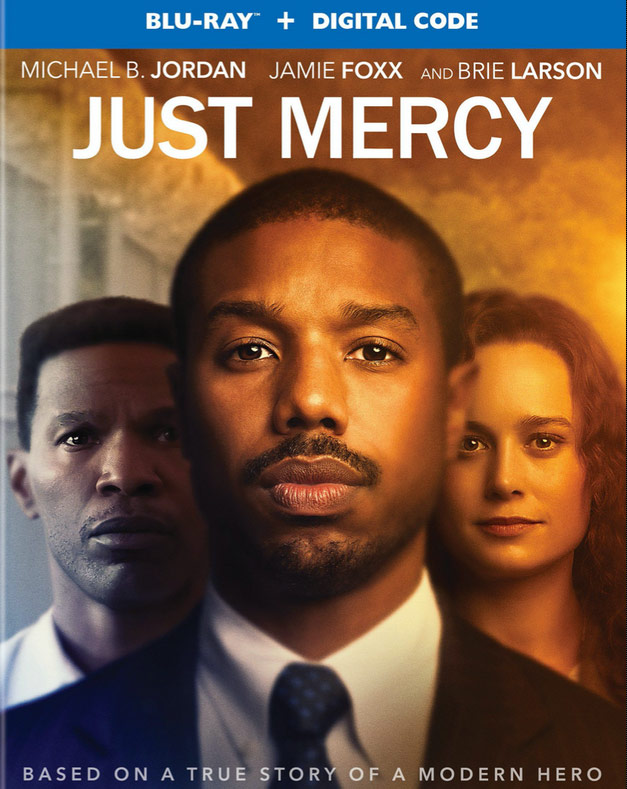 April 14, 2020 | Leave a Comment
Just Mercy is a powerful crime drama packed with emotion and fantastic performances from Michael B. Jordan and Jamie Foxx. Now available on Blu-ray and DVD.
---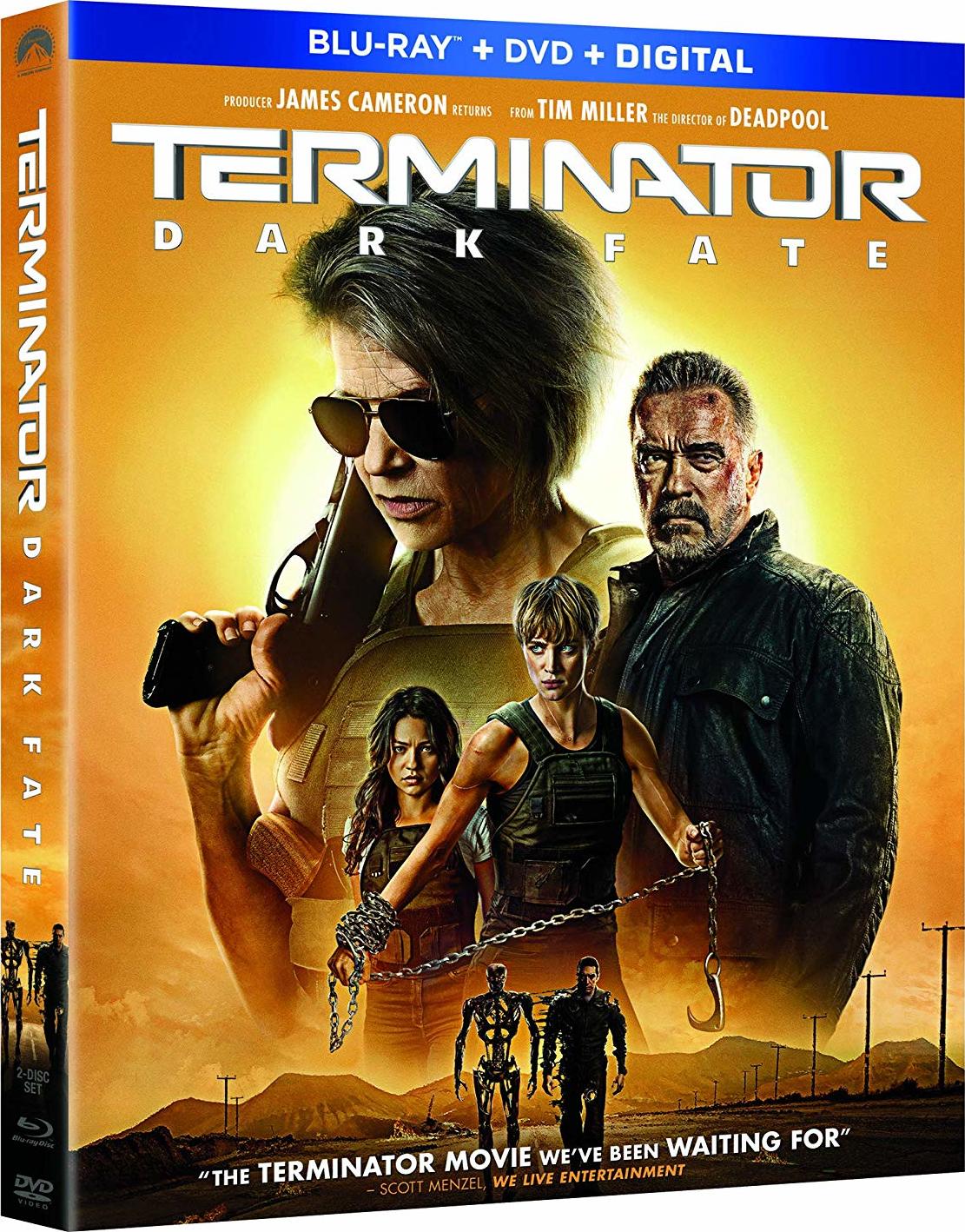 January 28, 2020 | Leave a Comment
Linda Hamilton, the original Sarah Connor, and the Terminator franchise are back with Terminator: Dark Fate, as the latest entry in the series hits home theaters.
---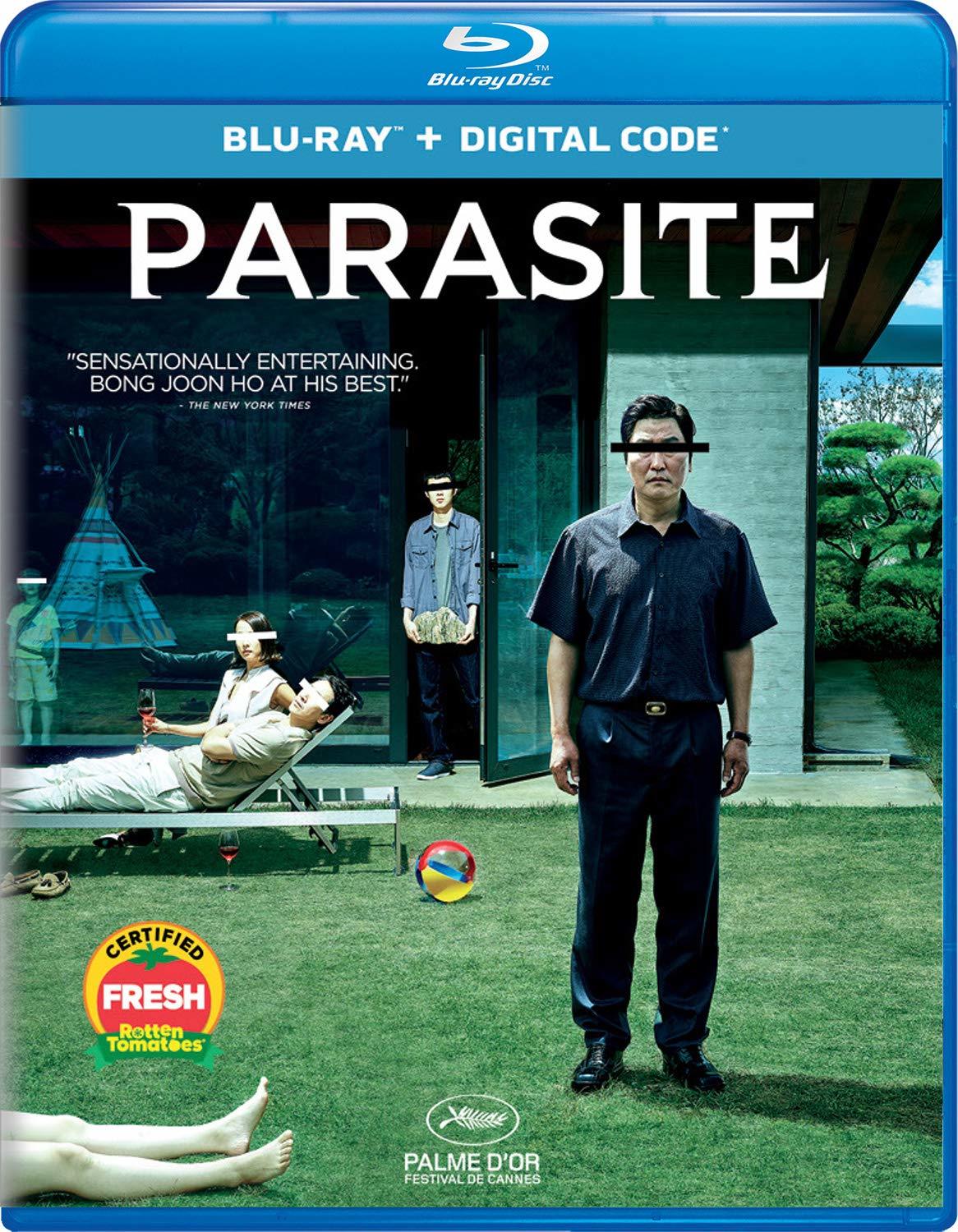 January 27, 2020 | 3 Comments
Parasite is an infectious film that attaches itself to you from its opening moments and slowly grows into an engrossing work that take you to unexpected places.
---