Captain Phillips Oscar nominee Barkhad Abdi talks about sudden fame
By Alexandra Heilbron on January 24, 2014 | 4 Comments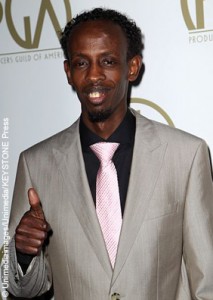 Captain Phillips star Barkhad Abdi was working as a limousine driver in Minneapolis when he saw an announcement on TV saying that a film company was looking for Somalians to play roles in an upcoming Tom Hanks movie. Despite a lack of acting experience, Barkhad and his friends went to audition. To his amazement, Barkhad was chosen to play the head pirate, Muse. He has received an Academy Award nomination for his work in the film, as well as nominations for the Golden Globes, SAG awards and BAFTAs. He also won a 2013 Capri Breakout Actor Award. We spoke to Barkhad by phone from New York about his amazing story and sudden success.
I want to congratulate you on all the nominations you've received for your work in Captain Phillips.
Thank you.
Is it overwhelming to attend all the awards shows and to get so much attention?
It is overwhelming but I try to get used to it and not think about it a lot.
How old were you when you left Somalia?
I was seven years old when I left Somalia.
That's really young — for background on what it's like to live there, did you talk to your parents for more details?
No, I remember it.
Is the way they portray it in the film accurate?
That I don't know. How they portrayed it in the movie is based on a book by Captain Phillips so it was going off that base, but what really happened, I have no idea.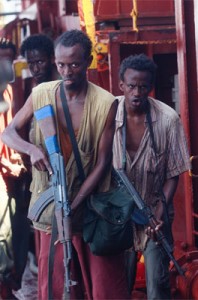 Did you meet the real life person your character is based on?
No, I haven't met him.
How  about Captain Phillips?
Yeah, I met Captain Phillips. He's a nice guy.
Did you talk about what he went through?
No, we didn't have that much time together. It was after the film was done. We got to know each other, he's a very nice guy.
What was it like, your very first day on the movie set?
It was scary, the first day, it was scary honestly. I was really nervous if I can do this or not.
Then did it get better?
Yeah, we were training. We went to training first. We had to learn to swim, drive the boat, use weapons, climbing, all that, we had to learn that day in, day out.
Now that you're famous, do your friends treat you any differently?
Not my friends. My friends luckily, they still treat me the same.
How about other people?
Yes, other people treat me differently. But it's nice.
Do you have fans coming up to you on the street?
Yeah. It's all right, you know. They appreciate my performance, so it's great.
You did an amazing job in the film, is acting something you'd like to continue doing?
Yeah, I want to keep on doing it.
What kind of roles would you like to do in the future?
Any role, as long as it's a good story, it doesn't matter.
What's next for you?
I'm moving to L.A. and I'm reading some scripts now, specifically there's a TV show that I'm reading for.
That's great! Good luck with that and at the Oscars and thank you for talking to us today.
Thank you!
Captain Phillips was released this week on DVD/Blu-ray. To read our review, click here. ~Alexandra Heilbron
---
---
---
---
Similar Articles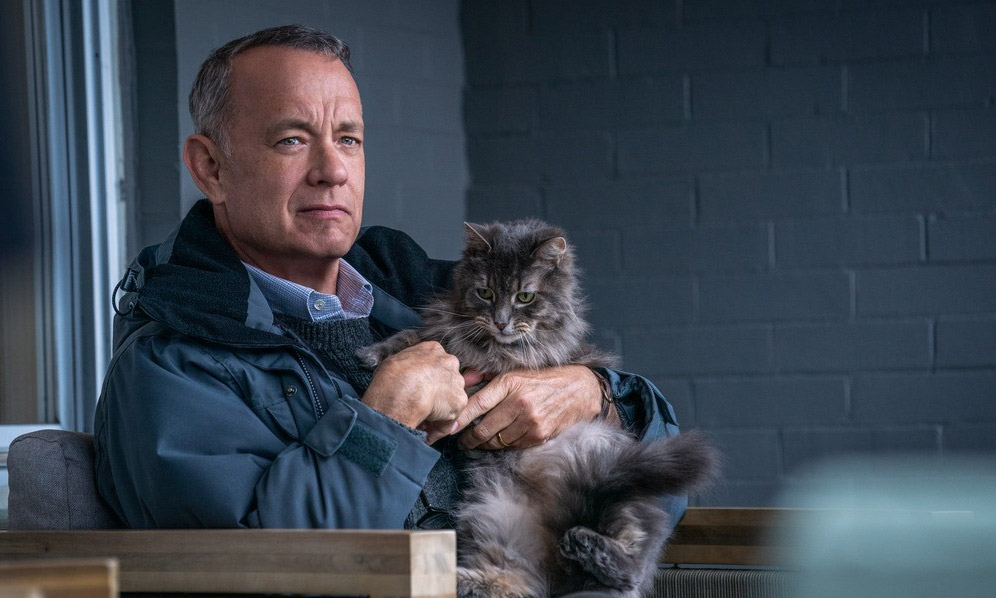 January 5, 2023 | Leave a Comment
There are two new movies opening this weekend — one horror film and a heartwarming drama starring Tom Hanks. Click to find out more and watch the trailers!
---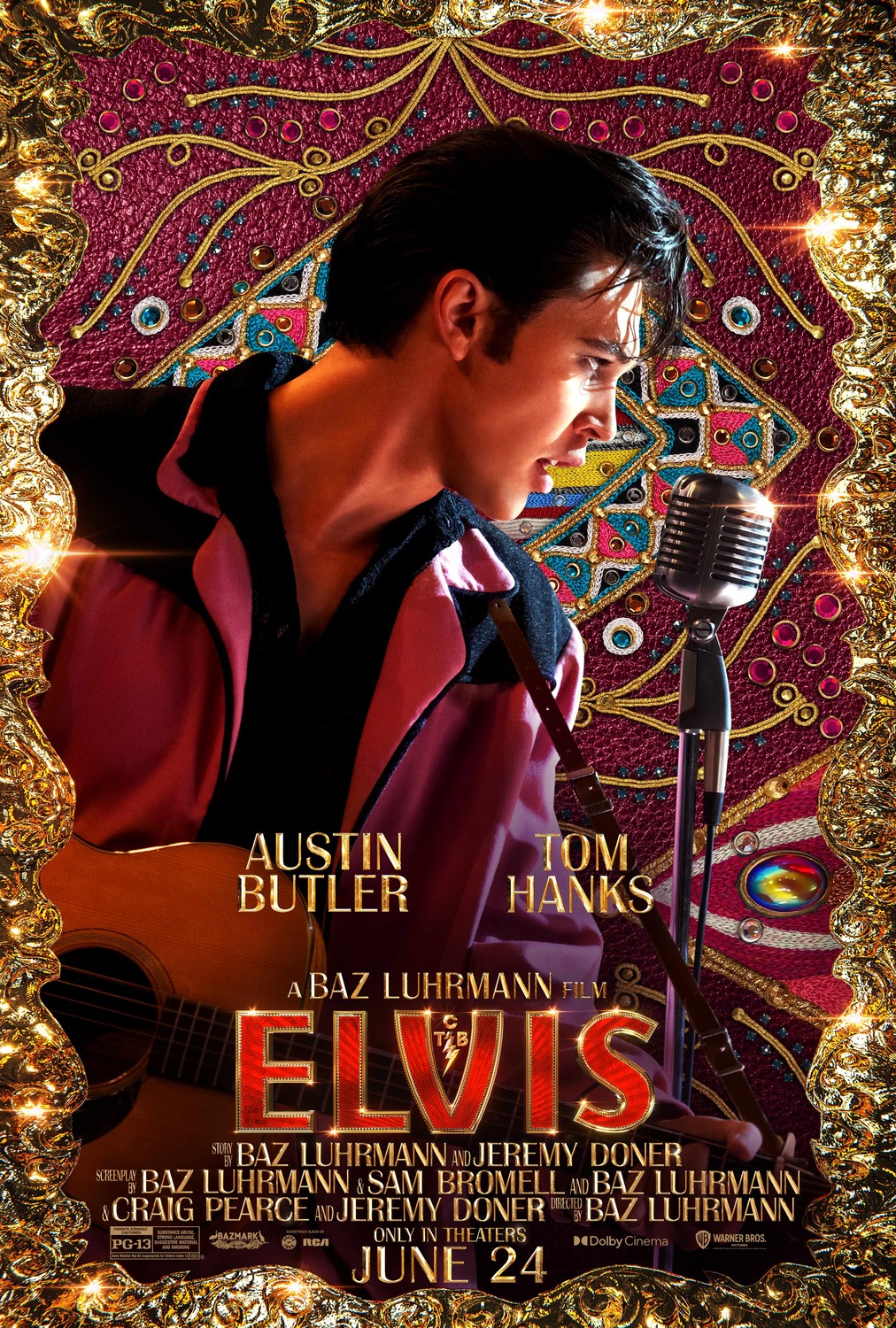 January 3, 2023 | 4 Comments
Watch the award-winning film Elvis, starring Austin Butler and Tom Hanks for free in 10 cities across North America on Elvis Presley's birthday, January 8!
---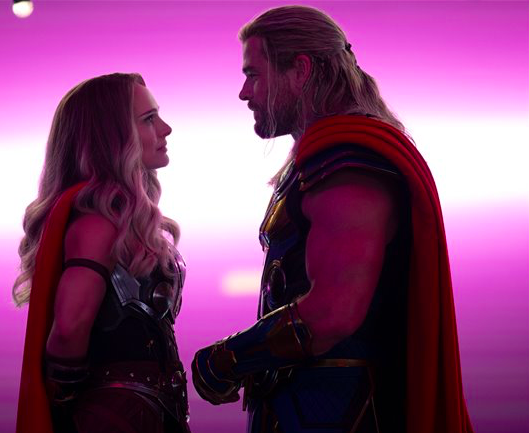 July 10, 2022 | 1 Comment
The newest Marvel movie, Thor: Love and Thunder debuted at number one at the weekend box office, knocking Minions: Rise of Gru to second place.
---