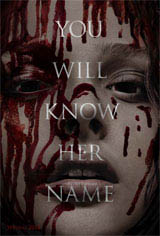 Tribute has a Canadian exclusive look at the new trailer for Carrie!
Another classic horror film will be brought back to life when Carrie, based on the acclaimed novel by author Stephen King, hits theatres this October. Carrie White, played by Chloë Grace Moretz, is a shy, bullied teenager with a psychotic and extremely religious mother (Julianne Moore). When her emotions are pushed too far, she releases a secret power she has kept hidden. After being pranked at prom, the sheltered young girl seeks unrestrained vengeance and unleashes her telekinetic powers on her peers.
The film is a remake of 1976's Carrie, starring Sissy Spacek as the lead. The 2013 horror flick is said to follow the novel's plot a bit closer than the previous film. Watch the Canadian exclusive premiere of the Carrie trailer below!