Carrie Fisher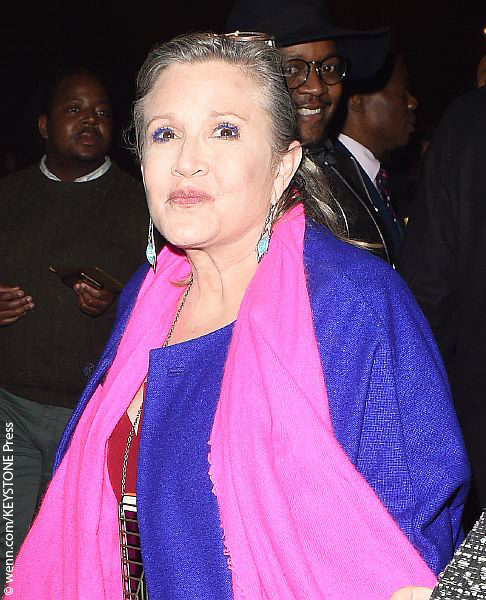 's passing has left the future of her current projects in question. But fans of Star Wars can rest assured that the upcoming Star Wars: Episode VIII will not be affected.
According to Variety, the film — which is the eighth in the series — finished shooting in July and is now in the post-production stage. Since her work is completed, producers of the franchise will not have to address her death until the next film, which is set to begin shooting in 2018.
Carrie was scheduled to also appear in that installment.
Aside from the galaxy far, far away, the actress had finished work on the next season of Catastrophe. She had a recurring role on the comedy series and was on her way home from filming the show in London when she suffered a heart attack that ultimately led to her death.
The third season of the show will air in the spring. But the fourth season, which Carrie was slated to appear in, will have to be modified in her absence.
Additionally, she was booked for the upcoming fashion-centered film Wonderwell. It's not clear at this point how her death will impact the movie's production.
On a number of occasions, Carrie lent her voice to the animated series Family Guy. It's unknown at the moment whether she was locked in for future work on the show or whether she had wrapped current commitments before her Dec. 27 death.
However, a documentary revolving around Carrie and her mother is ready to premiere at the Palm Springs Film Festival from Jan. 5-15, 2017. Titled Bright Lights: Starring Carrie Fisher and Debbie Reynolds, the documentary will hit HBO in March after it screens in California.
Which of Carrie's future projects are you most interested in seeing? How do you think her passing should be handled in the Star Wars franchise? Share your thoughts with us. ~Matthew Pariselli