Carrie Fisher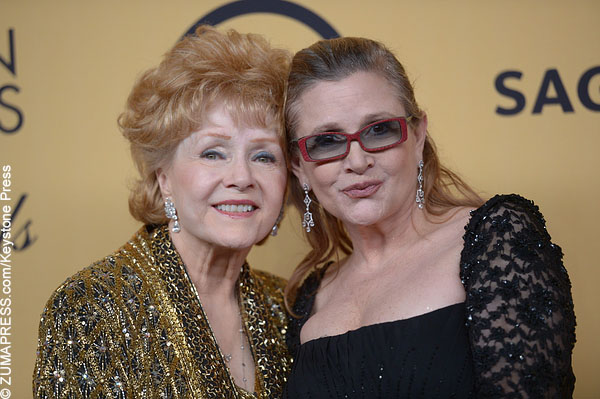 says filmmakers sent a personal trainer to her home to check her weight during the making of Star Wars: The Force Awakens.
This information was revealed in a new HBO documentary called Bright Lights, which debuted at the Cannes Film Festival. The documentary covers Carrie's relationship with her 84-year-old mother Debbie Reynolds.
Both Carrie and Debbie are veterans of Hollywood and both have dealt with the rigorous demands of image in Hollywood.
Bright Lights shows a personal trainer coming to Carrie's home and removing unhealthy foods from her cupboards.
Carrie Fisher is seen working out on a treadmill and doing lunges, all while making her trademark quips. "My question is, if you die when you're fat, are you a fat ghost, or do they go back to a more flattering time?" she says.
Bright Lights makes its television premiere in early 2017.
Carrie Fisher will reprise her role as General Leia Organa in Star Wars Episode VIII in 2017.
Does Hollywood fixate too much on weight? Let us know in the comments. ~ Yanis Khamsi