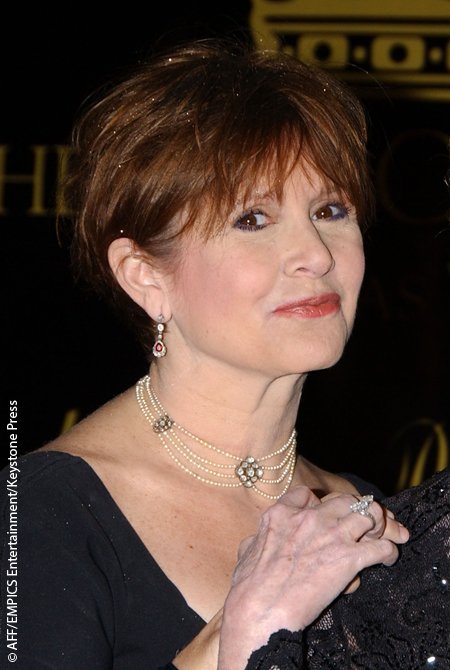 Carrie Fisher's family is looking to thank the passengers who rushed to help the Star Wars actress after she suffered a heart attack on a Dec. 23, 2016 flight from London to Los Angeles.
According to TMZ, members of the icon's family want to show their gratitude to two off-duty emergency workers for their efforts in assisting Carrie in-flight. Once Carrie's heart stopped, "flight attendants jumped on the P.A. asking for medical professionals to come forward … and they did."
Additionally, TMZ reports that the two heroic passengers "worked like crazy" to keep Carrie alive and that if it weren't for their help, the family "wouldn't have had a few extra days to say goodbye."
Carrie's family is reportedly in the process of contacting United Airlines for information about the valiant volunteers, one of whom is a nurse.
The 60-year-old actress died four days after her severe heart attack. On Dec. 28, one day after her passing, Carrie's mother Debbie Reynolds also died. She was 84.
Following the passing of both actresses, many fans reached out and showed concern for Carrie's 24-year-old daughter Billie Lourd. Now the Scream Queens star is showing her appreciation.
Billie took to Instagram on Jan. 2 to share a photo of herself with her mother and grandmother. In the caption, she wrote, "Receiving all of your prayers and kind words over the past week has given me strength during a time I thought strength could not exist. There are no words to express how much I will miss my Abadaba and my one and only Momby. Your love and support means the world to me."
Check out the post below. ~Matthew Pariselli