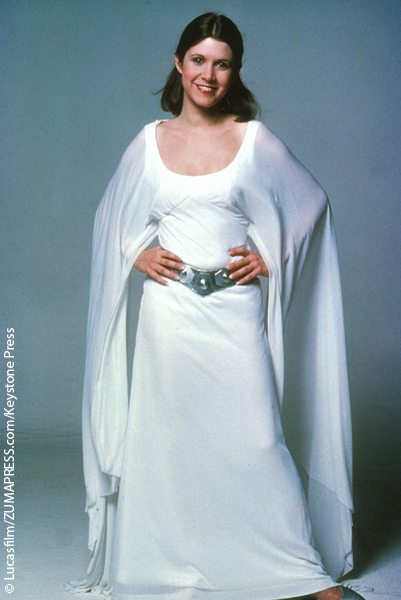 It's no secret that Carrie Fisher passed away in the final days of 2016, but the iconic character that made her famous may soon live on alongside Snow White, Cinderella and Mulan.
Fans of Star Wars and Princess Leia, the strong female warrior Carrie brought to the screen, are lobbying Disney to grant Leia official Disney princess status. Disney now has the rights to the Star Wars franchise after it acquired Lucasfilm in 2012.
A petition on Change.org has triggered the motion to place Leia next to Disney's princesses, including Ariel, Pocahontas, Sleeping Beauty and Belle. If honored, Leia would become the first live-action character in Disney's line of official princesses.
The petition reads, "After the tragic loss of Carrie Fisher, we feel that it is only fitting for Disney to do away with the rule that an official Disney princess must be animated and make Leia a full-fledged princess. This would be a wonderful way to remember Carrie and a welcoming to one of Disney's new properties that is beloved by millions."
Additionally, the petition asks that Disney hold "a full ceremony inducting Leia as the newest Disney princess as well as a special service in memory of Carrie Fisher."
Currently, there are over 57,000 signatures on the petition. Check out full the petition for yourself here.
If you don't recall, Carrie suffered a severe heart attack on Dec. 23 that led to her death on Dec. 27.
What do you think of the idea to include Princess Leia on Disney's list of princesses? Share your thoughts with us and answer our poll below. ~Matthew Pariselli

Loading ...