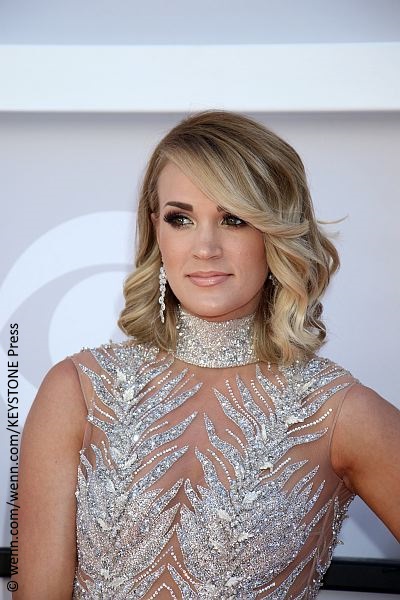 On New Year's Day, Carrie Underwood shared a blog post on her official fan website that she had injured her wrist and her face after a terrible fall outside her Nashville home back in November.
As a result, her face required 40 to 50 stitches. On Dec 12, Adrienne Gang posted a photo with Carrie following a workout. She tweeted: "Just worked out next to @carrieunderwood NBD… she is adorable and so gracious… LOVE HER!"
In a later tweet, Adrienne revealed she had no clue that the singer had been injured and said that she "looked amazing."
The photo doesn't show any scars or stitches on Carrie's face, although her left side is not visible. Some speculate that the singer may have undergone plastic surgery.
Carrie's blog post explained: "In addition to breaking my wrist, I somehow managed to injure my face as well. I'll spare you the gruesome details, but when I came out of surgery the night of my fall, the doctor told Mike that he had put between 40 and 50 stitches in." She shared that this was a "freak random accident" and that she was "grateful that it wasn't much, much worse." ~Marriska Fernandes