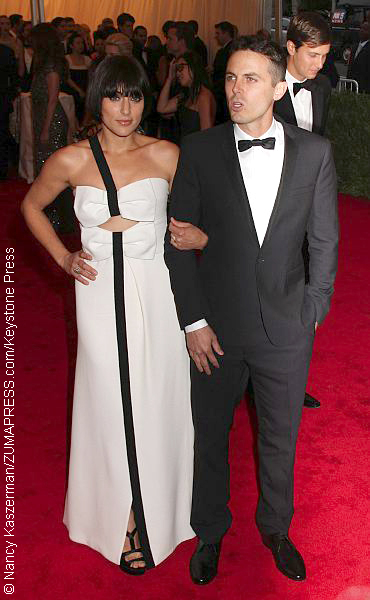 Oscar-winning actor Casey Affleck's marriage to actress and designer Summer Phoenix (the younger sister of actor Joaquin Phoenix) is reportedly over.
Court documents obtained by People show Summer has officially filed for divorce and is requesting spousal support and joint custody of their children — 12-year-old Indiana and nine-year-old Atticus.
This should not come as a surprise because the couple, who married in 2006, released a statement to People last March confirming their separation: "Casey Affleck and Summer Phoenix have amicably separated. They remain very close friends."
It's been an interesting year for Casey, who won an Oscar for Best Performance by an Actor in a Leading Role for his appearance in the 2016 film Manchester by the Sea. But much of that was overshadowed by calls for the Academy to not honor a man who was previously alleged to have sexually harassed two women. Casey has always maintained his innocence.
Allegations of sexual harassment stemmed from a film he directed in 2010 titled I'm Still Here, when two women claimed Casey engaged in conduct tantamount to sexual harassment. The lawsuits were settled out of court.
Naturally, one can't help wonder if these allegations had anything to do with the demise of Casey's marriage to Summer. The couple has yet to release a statement on the matter. ~Alexa Caruso