Catch Matt Damon in The Great Wall in this week's new trailers
By Tribute on August 7, 2016 | 1 Comment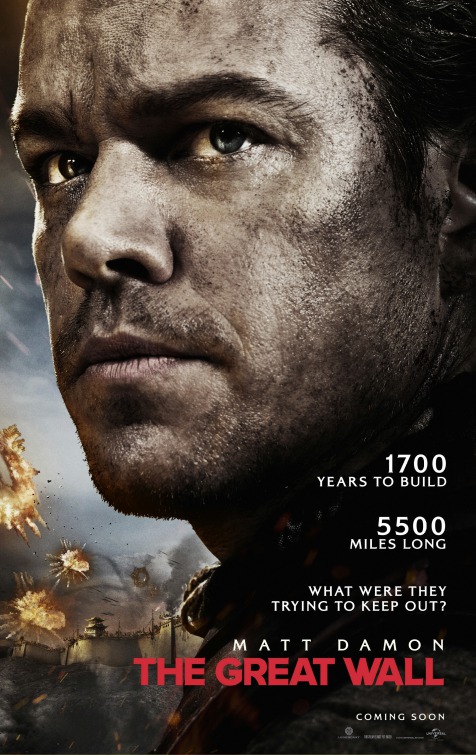 Matt Damon fans, get yourselves ready for The Great Wall, a mashup of action, monsters, and fantasy. Can he overcome the mysterious monsters that were supposed to be blocked out by Great Wall in this American-Chinese epic?
If you're more interested in seeing Santa as the villain, catch Billy Bob Thornton return as the drinking, swearing and con artist Santa in Bad Santa 2.
More of an animation fan? Storks is an adorable buddy-adventure comedy film, starring Andy Samberg as a top delivery stork.
Keep scrolling to check out the rest of this week's new trailers! ~ Natalia Makarski
1.) The Great Wall
2.) Bad Santa 2
3.) Storks
4.) Dunkirk
5.) Office Christmas Party
6.) Hacksaw Ridge
7.) Split
8.) Masterminds
9.) The Edge of Seventeen
10.) Two Lovers and a Bear
The Great Wall: An elite force (Matt Damon) makes a valiant stand for humanity on the world's most iconic structure—The Great Wall of China.
Bad Santa 2: Booze-soaked, foul-mouthed con-man Willie Soke (Billy Bob Thornton) is back to his old tricks, posing as Santa, this time to swindle money from a charitable organization. He's joined by his equally wicked mother (Kathy Bates).
Storks: Head stork and boss Hunter (Kelsey Grammer) decides to stop delivering babies and start delivering packages instead for Cornerstore. Junior (Andy Samberg), the company's top delivery stork, accidentally activates the Baby Making Machine, producing an adorable but unauthorized baby girl. Junior and his friend Tulip (Katie Crown), the only human on Stork Mountain, race to make their first-ever baby drop.
Dunkirk: In 1940, during the early days of World War II, hundreds of thousands of Allied soldiers from Britain, Belgium and Canada find themselves trapped on the beach of the French coastal town of Dunkirk as they face an impossible crisis. They've been cut off and surrounded by ruthless German Nazi troops. Over the course of eight days, must struggle to survive and hope for rescue.
Office Christmas Party: When bank manager Josh's (Jason Bateman) CEO sister threatens to shut down his branch, he decides to throw an epic Christmas party in order to secure a huge client and save the branch. But the party turns out to be a lot crazier than Josh had anticipated.
Hacksaw Ridge: The true story of Desmond T. Doss, a WWII US Army medic who refused to bear arms and became the first Conscientious Objector in American history to be awarded the Congressional Medal of Honor.
Split: Though Kevin (James McAvoy) has revealed 23 personalities to his trusted psychiatrist, Dr. Fletcher (Betty Buckley), there remains one still submerged who is set to materialize and dominate all the others. Compelled to abduct three teenage girls, Kevin reaches a war for survival among all of those contained within him—as well as everyone around him—as the walls between his compartments shatter apart.
Masterminds: David Ghantt (Zach Galifianakis), a hapless armored vehicle guard, always felt like he was meant for a live of adventure. David finally gets his wish when he meets Kelly (Kristen Wiig). She lures him into executing a $17 million heist for both herself and her group of double-crossing, half-brained criminals. They betray David and take off with the cash and frame him to take the fall. David is forced to go on the lam, dodge authorities and try to spin the scheme back on his manipulative comrades.
The Edge of Seventeen: High school juniors Nadine (Hailee Steinfeld) and Krista (Hayley Lu Richardson) are inseparable best friends. That changes when Nadine discovers Krista has secretly been dating Nadine's older brother Darian (Blake Jenner). Nadine now feels more alone than ever. That is, until she develops an unexpected friendship.
Two Lovers and a Bear: Lucy (Tatiana Maslany) and Roman (Dane DeHaan) head out from the North Pole to make a leap for life, to find inner peace.
---
---
---
---
Similar Articles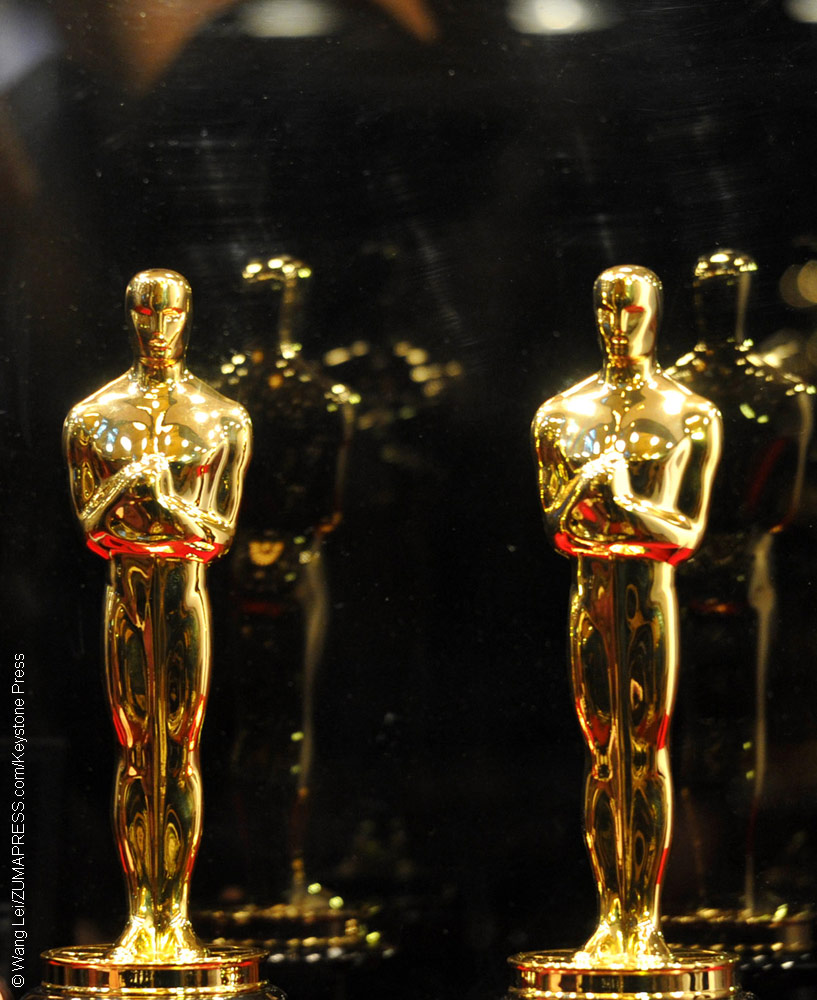 January 23, 2018 | 5 Comments
The 90th Annual Academy Awards nominees were announced this morning. The Shape of Water leads the nominations, followed by Dunkirk. Check out the list!
---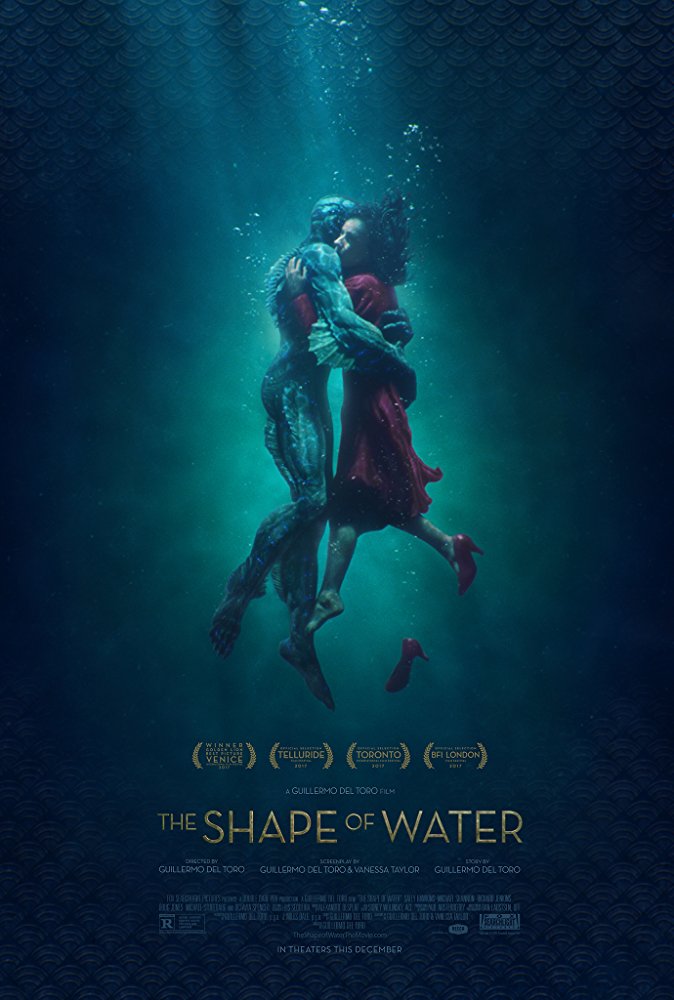 January 9, 2018 | Leave a Comment
The British Academy of Film and Television Arts announced the nominations for the BAFTA Film Awards this morning. The Shape of Water earned the most nominations with 12 nods.
---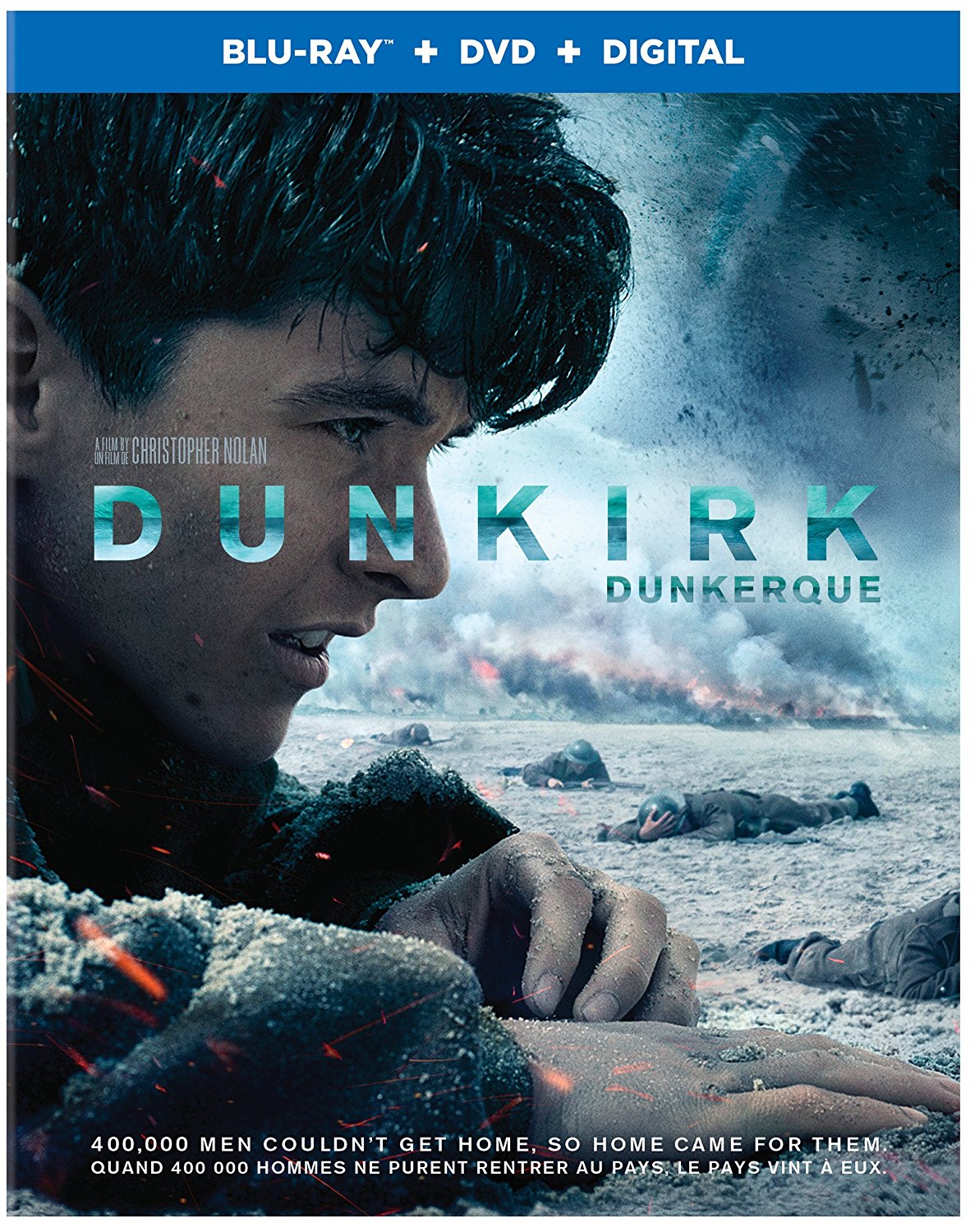 December 19, 2017 | 1 Comment
Christopher Nolan's visually stunning Dunkirk is now on Blu-ray and DVD. It tells the story of Allied troops surrounded by Germans as they try to flee France.
---