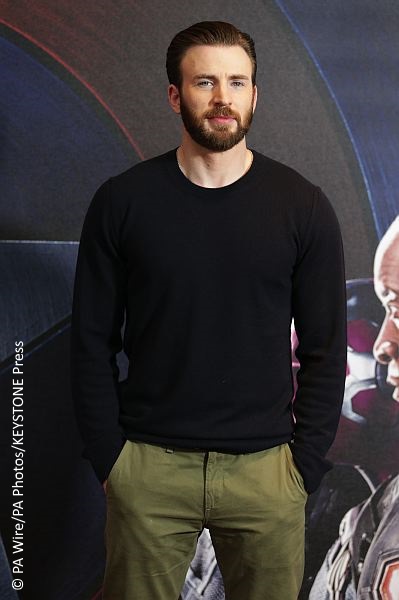 In a shocking victory, Republican Donald Trump has officially been elected President of the United States.
The 70-year-old real estate mogul upset Democrat Hillary Clinton, 69, for the win.
When all ballots were tallied, Donald had secured 306 electoral votes while Hillary had garnered 232. A total of 270 is required to take the election.
Donald may have earned the majority of America's support, but he is far from having Hollywood's backing.
Several stars — including Mandy Moore, Captain America Chris Evans and Seth MacFarlane — expressed their surprise, disappointment, fear and grief as the reality of Donald's victory began to sink in. Others — such as Jesse Williams and Mark Ruffalo — chose to share words of hope and optimism for the future.
Although most celebrities endorsed the #ImWithHer hashtag to demonstrate their support of Hillary, Donald has fans in Hollywood too. Stephen Baldwin, Stacey Dash and Steven Seagal, among others, Tweeted out their satisfaction once the Republican's triumph had been confirmed.
Take a look the various celebrity reactions below.
Whose post do you most align with? What are your thoughts on the election results? Let us know. ~Matthew Pariselli
We must continue stand for equality, our freedoms, for science and justice https://t.co/Nx1wiCK5jU

— mia farrow (@MiaFarrow) November 9, 2016
Mood# https://t.co/NqhhNiUyZz pic.twitter.com/boLsUSoWCI — Snoop Dogg (@SnoopDogg) November 9, 2016
This is an embarrassing night for America. We've let a hatemonger lead our great nation. We've let a bully set our course. I'm devastated.

— Chris Evans (@ChrisEvans) November 9, 2016
Globalization is destroying democracy and the US just voted a man who built and named a golden tower after himself to live in, as president. https://t.co/4fcC81tFs8 — lily allen (@lilyallen) November 9, 2016
We stand together. We stick up for the vulnerable. We challenge bigots. We don't let hate speech become normalised. We hold the line. https://t.co/ro9AkRSc9Q

— J.K. Rowling (@jk_rowling) November 9, 2016
I went to sleep early. Woke up to this. To my fellow humans outside of the US. We don't want this. And we are heartbroken.

— christina applegate (@1capplegate) November 9, 2016
I am in tears

— Ariana Grande (@ArianaGrande) November 9, 2016
WE WILL NEVER BE SILENCED. #LOVETRUMPSHATE

— KATY PERRY (@katyperry) November 9, 2016
Um, America?

— shonda rhimes (@shondarhimes) November 9, 2016
The positive element from all this is that we can no longer pretend that we are free of racism & sexism. The question is, what do we do now?

— Jessica Chastain (@jes_chastain) November 9, 2016
Brexit feelings.

— James Corden (@JKCorden) November 9, 2016
America, you have failed. What the actual fuck. Devastating. I won't recognize @realDonaldTrump as our president, ever. #dumptrucktrump

— Ariel Winter (@arielwinter1) November 9, 2016
I feel like America just sent in our tuition check for Trump University.

— John Legend (@johnlegend) November 9, 2016
I am just absolutely beside myself right now. I can't believe the way this thing has turned. Trying to remain hopeful but geeez louise.

— Mandy Moore (@TheMandyMoore) November 9, 2016
Be tired. Be mad. Be honest & concerned. But be not afraid. Rest up. Be safe. Come together. Construct. Know your surroundings. Be creative.

— jesseWilliams. (@iJesseWilliams) November 9, 2016
You know what we do now? We finish building what we started and we FIGHT BACK! Lift your heads up brothers and sisters.

— Mark Ruffalo (@MarkRuffalo) November 9, 2016
A true American Horror Story

— Cheyenne Jackson (@cheyennejackson) November 9, 2016
Maybe this is rock bottom and there's no where to go but up.

— Amanda Seyfried (@AmandaSeyfried) November 9, 2016
I truly cannot visualize the rambling, incoherent creature I saw at the debates now addressing the nation from the Oval Office.

— Seth MacFarlane (@SethMacFarlane) November 9, 2016
America Will Be Great Again @realDonaldTrump #praiseGod #WeStand #USA pic.twitter.com/4O0j1xNs1x

— Stacey Dash (@REALStaceyDash) November 9, 2016
Soon the REAL work begins … to #MakeAmericaGreatAgain !
Proud to have been a part of such amazing history !!@realDonaldTrump pic.twitter.com/YDWANm2YEZ

— Stephen Baldwin (@StephenBaldwin7) November 9, 2016
Congratulations @realDonaldTrump for your stunning victory over your opponent! Looking forward to making AMERICA great again!

— Steven Seagal (@sseagalofficial) November 9, 2016
CONGRATULATIONS PRESIDENT TRUMP! @realDonaldTrump against all odds ..against the establishment and even against most from the GOP..U did it!

— Kirstie Alley (@kirstiealley) November 9, 2016