Celebrities We Lost in 2018 from Penny Marshall to Stan Lee
By Alexandra Heilbron on January 1, 2019 | 2 Comments


Last year was filled with highlights, including the release of great, award-nominated movies such as Green Book, Vice, A Star is Born and A Quiet Place in theaters. There were also the continuing Hollywood sex scandals, with Bill Cosby being sentenced to prison, and unfortunately, as always, we lost a number of beloved celebrities. We'd like to pay tribute to those we lost in 2018.
September to December
Laverne & Shirley star Penny Marshall, who went on to become the first female director to have a film gross over $100 million at the box office with the movie Big starring Tom Hanks, died at age 75 on December 17th from complications due to diabetes.
Ken Berry was a well-known TV actor in the 1960s and '70s, with starring roles on shows such as Dr. Kildare (1961 to 1964), F Troop (1965 to 1967) and Mayberry R.F.D. (1968 to 1971). He also starred in the Disney movies Herbie Rides Again (1974) and The Cat from Outer Space (1978). Ken Berry died at age 85 on December 1st in Burbank, California.
Legendary Marvel Comics co-creator Stan Lee (right) died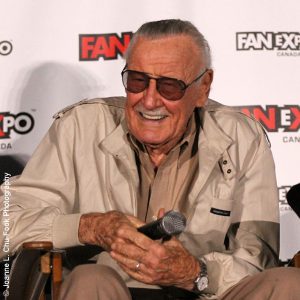 November 12th at the age of 95 in Los Angeles. He not only created many comic book superheroes such as Spider-Man, X-Men, Thor, Iron Man and Black Panther, but he also edited and wrote most of Marvel's series and newspaper strips.
Best known for her role as the shrill Mrs. Harriet Oleson on the long-running hit TV series Little House on the Prairie, Katherine MacGregor passed away at her home at the age of 93 on November 13th.
Burt Reynolds was one of the most famous movie stars of the 1970s and '80s, with starring roles in films such as The Longest Yard (1974) and Smokey and the Bandit (1977). He had his own dinner theater in Jupiter, Florida, where many Hollywood stars took on roles in plays. Reynolds died at his home in Jupiter of cardiac arrest at the age of 82 on September 6th.
June to August
Barbara Harris was a regular on the big screen in the 1970s, with roles in hits such as Nashville (1975) and Freaky Friday (1976, playing Jodie Foster's mother). She appeared sporadically in films in the 1980s and her last appearance was in the 1997 film Grosse Pointe Blank, starring John Cusack. She died August 21st at 83 in Scottsdale, Arizona.
If you were a teenager in the 1980s, you would know Charlotte Rae from her starring roles on
series such as Diff'rent Strokes (1978 to 1984) and The Facts of Life (1979 to 1986). Her warm personality brought her fame as everyone's favorite housekeeper/dorm mother. She died of bone cancer at 92 on August 5th.
Multi Grammy-winner Aretha Franklin was known as the Queen of Soul. A singer/songwriter, actress and Civil Rights activist, she died at her home in Detroit at age 76 on August 16th of pancreatic cancer.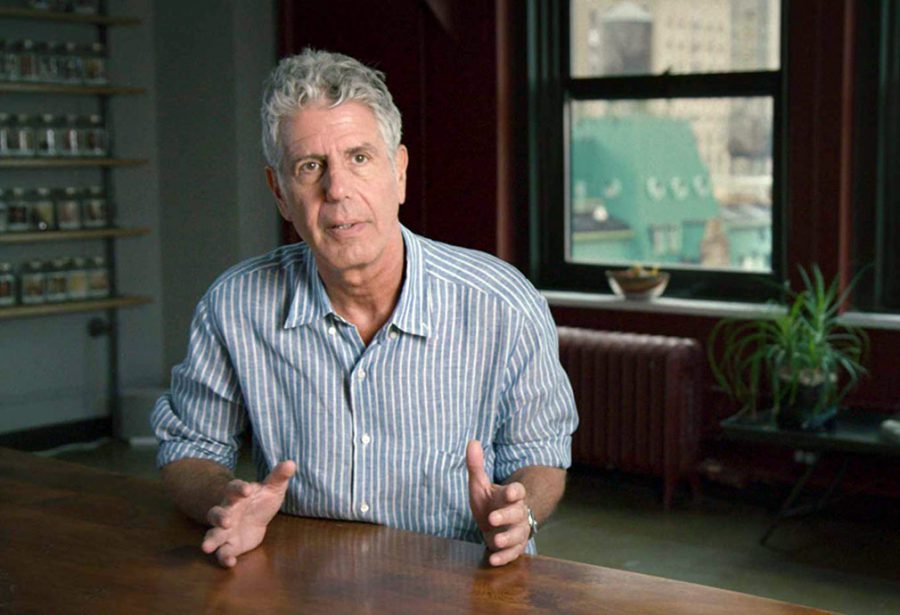 Anthony Bourdain (right) was a celebrity chef/television personality whose programs for The Travel Channel, CNN, PBS and Fox were critically acclaimed. While working on a new episode for his show, he was found dead of an apparent suicide in his hotel room in France, less than a month before his 62nd birthday, on June 8th.
One of the most famous fashion designers in the world, Kate Spade was suffering from depression and anxiety when she committed suicide in her Manhattan apartment on June 5th. She was just 55 years old.
April/May
Margot Kidder (below, pictured with Christopher Reeve and Jackie Cooper in Superman) gained international fame as Lois Lane in the Superman movies of the late 1970s and 1980s. Born and raised in Canada, she struggled with mental illness for years, famously suffering a mental breakdown in 1996 on the streets of Los Angeles. Her death on May 13 in Montana was ruled "a result of a self-inflicted drug and alcohol overdose" by the coroner.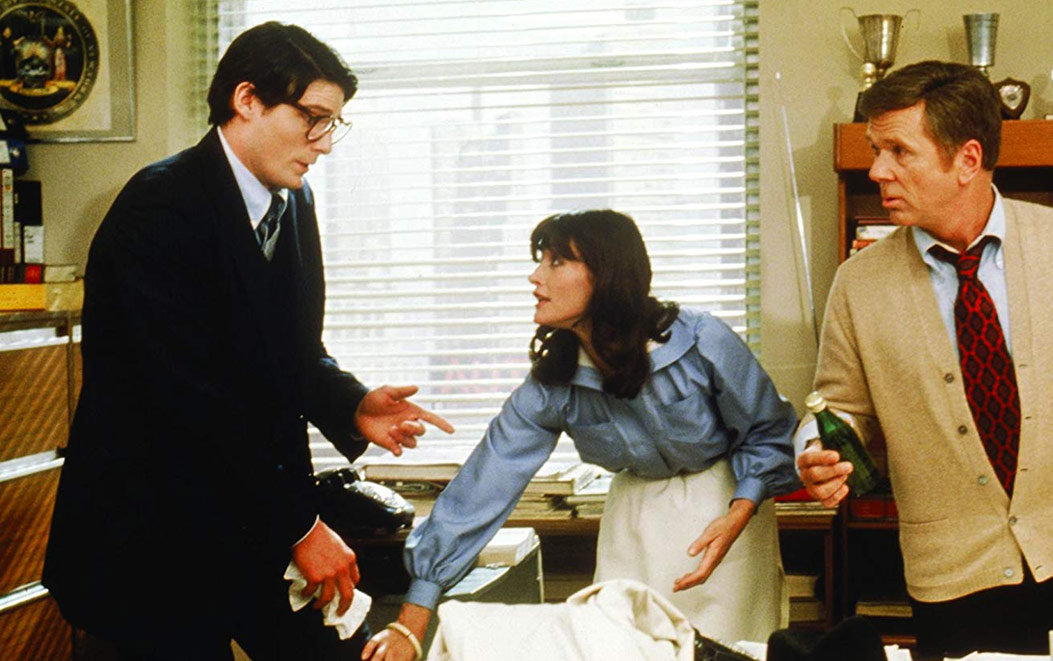 Grammy-nominated Swedish DJ Avicii, whose real name was Tim Bergling, found fame to be a burden. A self-proclaimed introvert, he retired from touring in 2016 after suffering from health problems related to stress. He took his own life at the age of 28 on April 20th.
Verne Troyer was best known for playing "Mini-Me" in the hit Austin Powers movies. He also played Griphook in Harry Potter and the Sorcerer's Stone, but appeared in many other movies, as well as TV series. His death at age 49 on April 21st was confirmed to be from alcohol poisoning.
A familiar face to TV viewers in the 1980s due to his starring role on the sitcom Night Court, Harry Anderson also starred as Dave Barry on the sitcom Dave's World from 1993 to 1997. His last screen appearance was in the 2014 Christian movie A Matter of Faith. He died in his sleep of a stroke due to heart disease and influenza on April 16th at his home in Asheville, North Carolina.
January/February
Nanette Fabray started her career at the age of four in Vaudeville as "Baby Nanette." She made the transition to the big screen in her late teens and went on to win three Primetime Emmy Awards in the 1950s. She became well-known to a new generation of TV fans in the 1980s with a recurring role on the hit sitcom One Day at a Time. She passed away in a California nursing home at the age of 97 on February 22nd of natural causes.
John Mahoney is best known for his role as Frasier's father, Martin Crane, on the long-running hit sitcom Frasier. He earned two Golden Globe nominations and two Emmy nominations for his work on the series, and in 2000, he shared a SAG award for Outstanding Performance by an Ensemble in a Comedy Series with the rest of the cast. He continued to work steadily on television, playing a recurring role from 2011 to 2014 on the sitcom Hot in Cleveland. Mahoney died at the age of 77 in a Chicago hospice on February 4th from complications due to throat cancer.
The younger brother of Dick Van Dyke, Jerry Van Dyke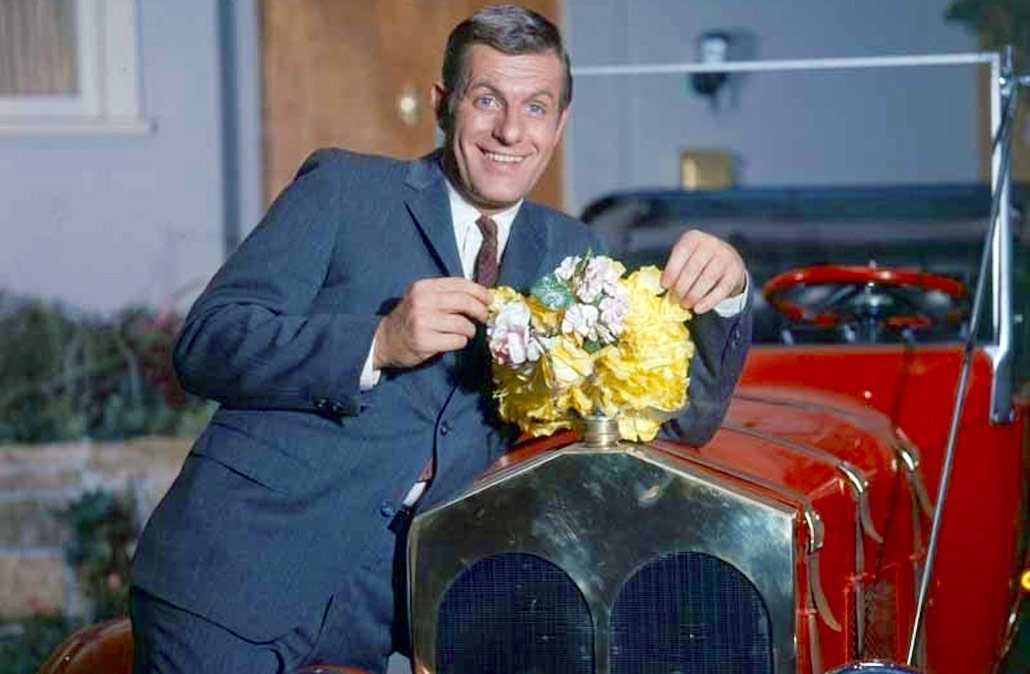 (right) got his start on The Dick Van Dyke Show before going on to star in his own sitcom, My Mother the Car, which enjoyed 30 episodes. He went on to play roles in a number of other TV series, most notably Assistant Coach Luther on the hit sitcom Coach alongside Craig T. Nelson. Jerry Van Dyke died of heart failure at the age of 86 on January 5th at his ranch in Arkansas.
For more details and photos of each celebrity, check out our photo gallery by clicking here. ~Alexandra Heilbron
---
---
---
---
Similar Articles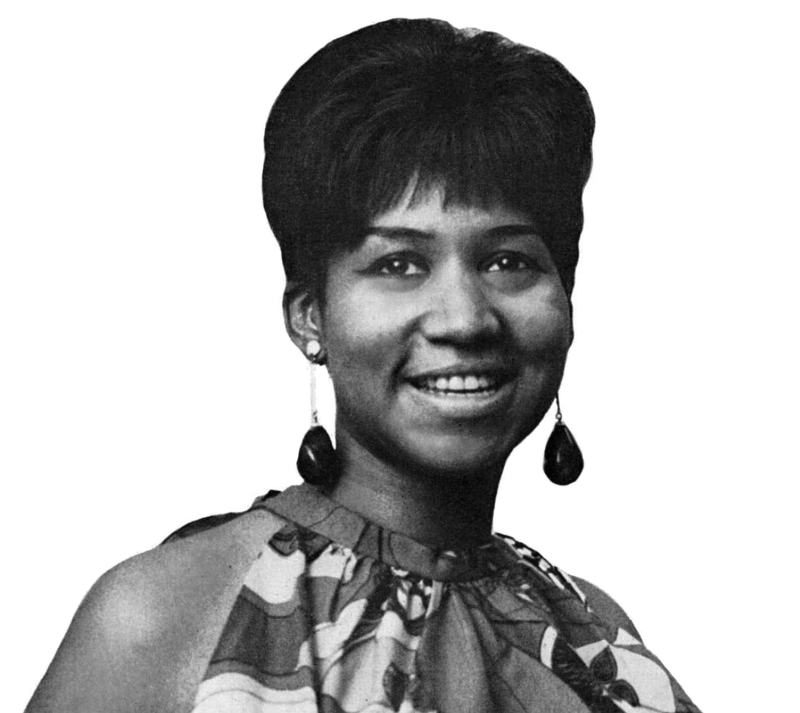 August 16, 2018 | 7 Comments
Aretha Franklin died at the age of 76 this morning. An 18-time Grammy winner who had more than 100 singles on the Billboard charts, she leaves behind four sons.
---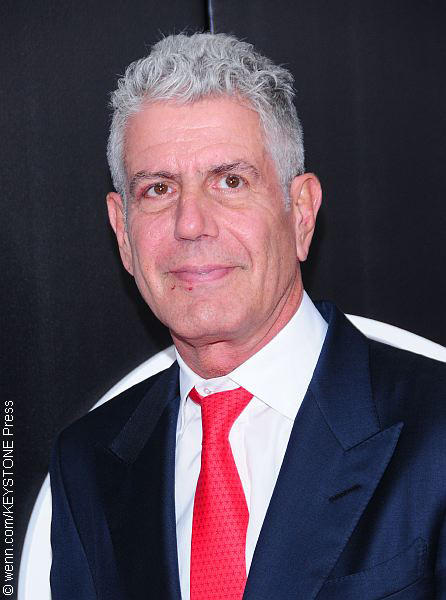 June 8, 2018 | 9 Comments
Chef Anthony Bourdain was found dead in his France hotel room from apparent suicide while filming an upcoming episode for his CNN program, Parts Unknown.
---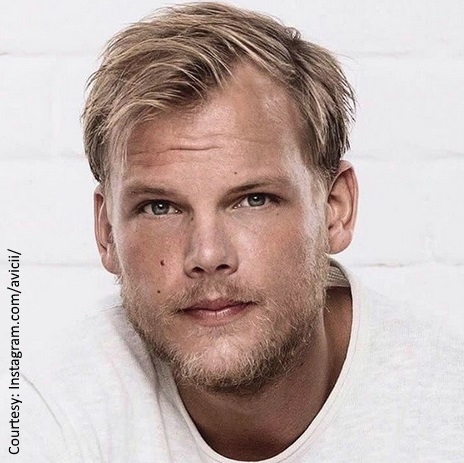 April 20, 2018 | 1 Comment
World-renowned, Grammy-nominated DJ Avicii, real name Tim Bergling, 28, died Friday in Muscat, Oman. His publicist confirmed the news.
---