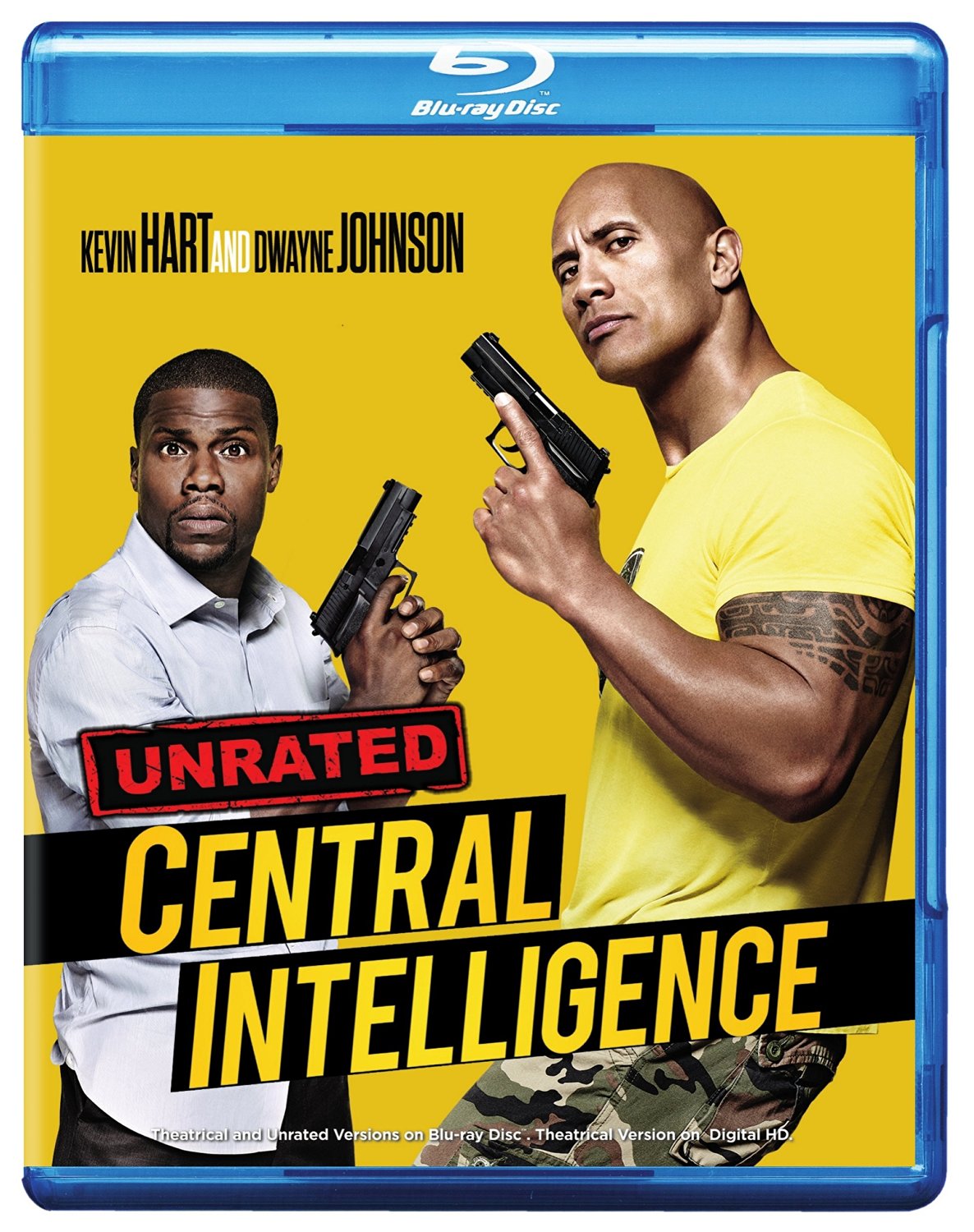 Today's long line of onscreen comedic duos includes Tina Fey and Amy Poehler, and Keegan-Michael Key and Jordan Peele. But with Central Intelligence, Dwayne Johnson and Kevin Hart have solidified their presence among the ranks of comedy's central players.
Central Intelligence is a buddy action comedy written and directed by Rawson Marshall Thurber (Dodgeball: A True Underdog Story, We're the Millers). Dwayne portrays Bob Stone, once an overweight geek relentlessly tormented by bullies but now a CIA agent with a Herculean physique. Kevin plays Calvin, a mid-level accountant who was the only person to treat Bob with kindness in high school. He was a golden boy as a teenager, but when the audience is introduced to him in the present, he struggles with a sense of self-identified inadequacy and mediocrity.
The two have not been in contact since they were teens, but they reconnect on Facebook days before their high school reunion. After Calvin absorbs the magnitude of Bob's staggering physical transformation, the men fill each other in on their current affairs and form a bond over beers. But as their friendship intensifies, Calvin finds himself roped into espionage and at the center of a mission to thwart a terrorist plot. Bob's character is pulled into question and the friends (or partners in crime?) embark on a high-risk, high-octane action adventure.
The appeal of Central Intelligence is in the performances of its lead actors and the magnetic relationship they convey. Dwayne's Bob is endearing and charming, with a surprising affinity for unicorns and Molly Ringwald. Kevin's Calvin is witty and vivacious, with an interest in abiding by the rules but a knack for unintentionally breaking them. Their rapport is engaging and their energy is infectious. It's obvious that Dwayne and Kevin enjoyed shooting the film, and that pleasure spills over and is shared by the audience.
En Vogue's "My Lovin' (You're Never Gonna Get It)" plays out as the opening scene unfolds, and sets the stage for a soundtrack that could easily serve as a popping party mix. The Notorious B.I.G.'s "Hypnotize" and DMX's "Party Up (Up In Here)" are also featured to complement the fun tone built by the actors.
Aside from Dwayne and Kevin, other Hollywood favorites appear in the film. Jason Bateman, Aaron Paul, Melissa McCarthy and Amy Ryan lend their talents to the movie in varying degrees but equally pleasing in measure.
Central Intelligence is light, playful and enjoyable. The action sequences entertain — how often are viewers treated to fight scenes where a banana is the central weapon? — and the actors embody their roles with conviction and comedic precision.
Special features (unrated version): director commentary, gag reel, alternate scenes, line-o-rama, a couch scene and dance-off.
If you've seen Central Intelligence and care to share your thoughts/rate the film, click here to do so.