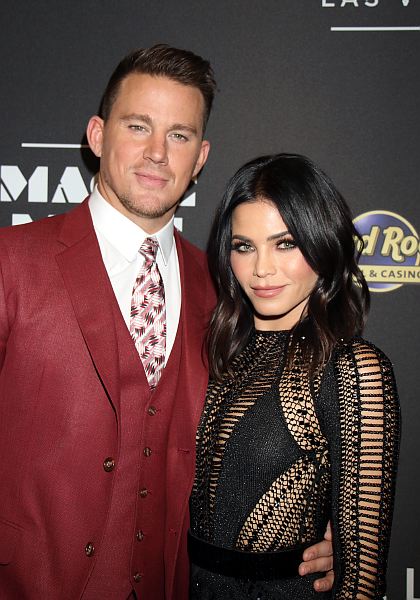 Channing Tatum and Jenna Dewan, who married in 2009 after meeting in 2005 when they co-starred together in Step Up (2006), have split.
They have a four-year-old daughter, Everly, together. Last night, both Channing and Jenna posted the news in a photograph on their Instagram accounts, which can be viewed below.
A source told the New York Post's gossip column, Page Six, that the reason for the split was that the two actors had spent so much time apart due to their jobs.
"Channing has been working non-stop, with four movies announced for 2018 alone. It is hard on a marriage to be apart so much, especially when you have a young child. Plus Jenna is in pre-production for the movie, Berlin I Love You," the source is quoted as saying.
Rumors began swirling when Jenna showed up at the Vanity Fair post-Oscars party without Channing, but she told the media at the time that Channing was at home with their daughter so she could enjoy a "girl's night" out.
The news was met with much sympathy and shock on Instagram, as Channing and Jenna were believed to have had a very solid relationship. What do you think of this news? ~Alexandra Heilbron