Charlayne Woodard on M. Night Shyamalan, Glass and more
By Marriska Fernandes on April 16, 2019 | 1 Comment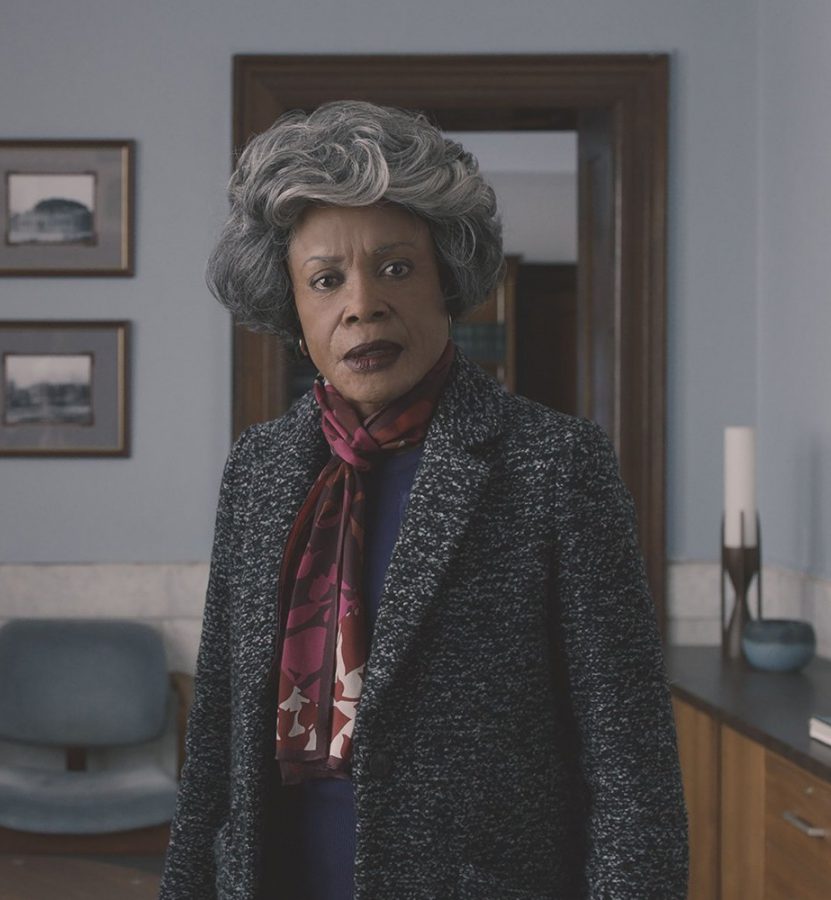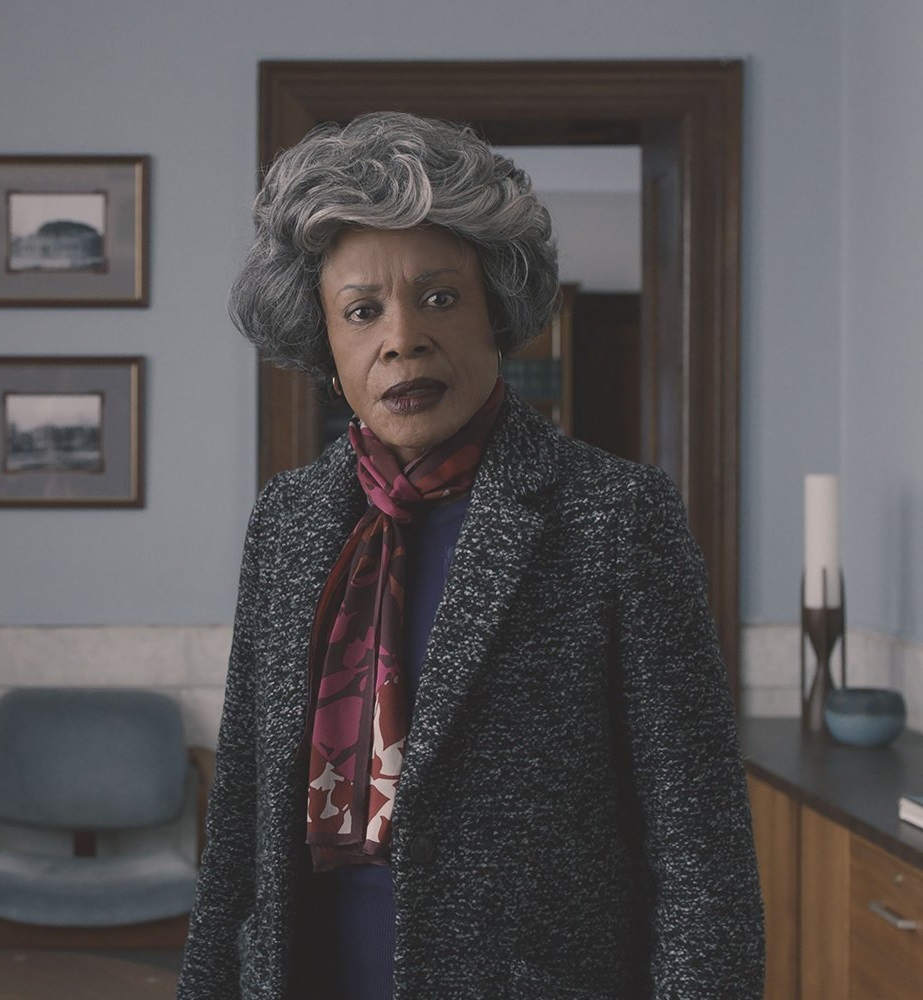 M. Night Shyamalan's latest thriller Glass is the final story in the trilogy (Unbreakable, Split). The movie brings together the hero and villains: David Dunn (Bruce Willis), Kevin Wendell Crumb (James McAvoy) and Elijah Price (Samuel L. Jackson), known as Mr. Glass.
Charlayne Woodard was introduced to audiences as Mrs. Price in Unbreakable almost 20 years ago, and this time she returns to reprise her pivotal role in Glass. I caught up with Charlayne to discuss the evolution of Mrs. Price and teaming up again with famed director M. Night Shyamalan. ~Marriska Fernandes
What was your first reaction when you read the script, especially the twist in the third act?
Night had called me in the spring and said, "Charlayne, you want to work again together?" And I'm like, "Oh my God, do I want to work again with you? Yes, of course." So I said, "What is it?" He said, "No, first you have to go see Split and then call me back." So I dashed to see Split. Then I saw [in the film] in the very ending at the counter was Bruce Willis. I said, "OMG, this is going to be a sequel." So right away I called him and said, "You're doing it again!" He said, "I've always wanted to do three of them." So I said, "Send me the script" and he said "okay" but I never got the script. I signed on and had no idea what it was (laughs)! I just knew I was working with Night again. He could tell me nothing about it, but you know what we're doing here because of Bruce. And for months you don't even know what's going on. And finally, two weeks before filming, we get the script.
I loved that the mother was back and in a pivotal role. She needed to be there. The mother, the son, the best friend — we were the support. And I said to myself, "Man, I might not get cut of out this one!" (laughs) Because you know, when I did Unbreakable, there were scenes that we had done that had to do with the carnival and my son being broken and I was so disappointed that that scene was not in Unbreakable. And then to find out it's in Glass…I was thrilled to have a part. I'm a stage actor primarily and I just got my first regular role on a series last year so for me to have a part that looks like they're not going to cut it, I was thrilled. And to know that the gang was coming back… Sam and Bruce… I was ecstatic!
How did it feel to reprise a role from nearly two decades ago? How did Mrs. Price evolve?
Well, yes. Here's the big thing. When I first played this mother, she was young and determined to give her son, who had that horrible disease, a reason to live. Then to see them take away that reason to live, she hung in there believing that one day he will come back to her. She's much older, she's been living on her own, driving the same car he bought for her years ago. They used the same Mercedes that she had (laughs) in Unbreakable. She kept her life going. I remember saying to the costumer — she can't look like a poverty-stricken woman. She kept herself going. She believed her son will come back to her.
Night said, "You have to go and do makeup." I remember the last time they put some liquid on my face and said my face should wrinkle. So I said to Night, "I'm going to do the same thing this time." Night said, "No you're not. You're much older." And then I looked at Sam and said, "Omg, so is Sam." So they put some prosthetic. I'm thinking something simple. But I have to wear a mask. And I'm claustrophobic (laughs)!! I never had a film where I had to do work like that — I loved it. Every day that they put it on, four and a half hours with two makeup artists… so I would have chamomile tea to calm me down.
As a director, what does M. Night Shyamalan bring to the table that commands that kind of performance from his actors?
He is excited. He is so excited about his own work. He has a total vision of what it is and he's a director who has the ability to share that vision with you so that we're all on the same page. We share the same excitement for the work. He's devoted to the cast and the crew. The crew came from Unbreakable. The crew has been working with him all these years. It was really walking into the family of people who share the same vision. He is amazing and great fun. It's a joy working with him.
What was it like working alongside Samuel L. Jackson?
Sam, he goes to my Church. We're friends. He's a prankster, he's funny… I love working with him. He brings joy to the set. He makes you laugh all the time. He loves what he does and you can see it.
Thank you so much for talking to me today!
Thank you!
Glass is now available on Blu-ray and DVD. Click here to read our review.
---
---
---
---
Similar Articles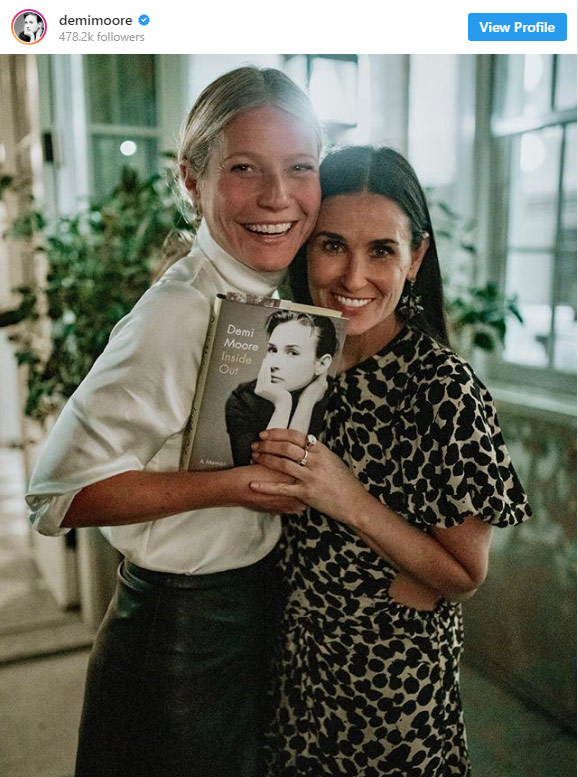 September 25, 2019 | 23 Comments
Demi Moore's memoir, Inside Out, released Tuesday. It offers revealing anecdotes about her life, including her alcohol relapse, blaming it on Ashton Kutcher.
---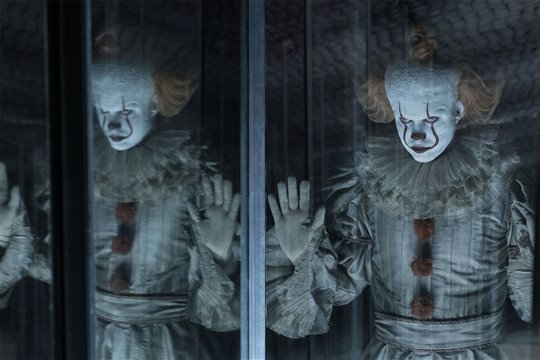 September 5, 2019 | 1 Comment
Pennywise, the devilish clown from Stephen King's novel returns to haunt in IT: Chapter Two, and this time he's even more menacing than in the first film.
---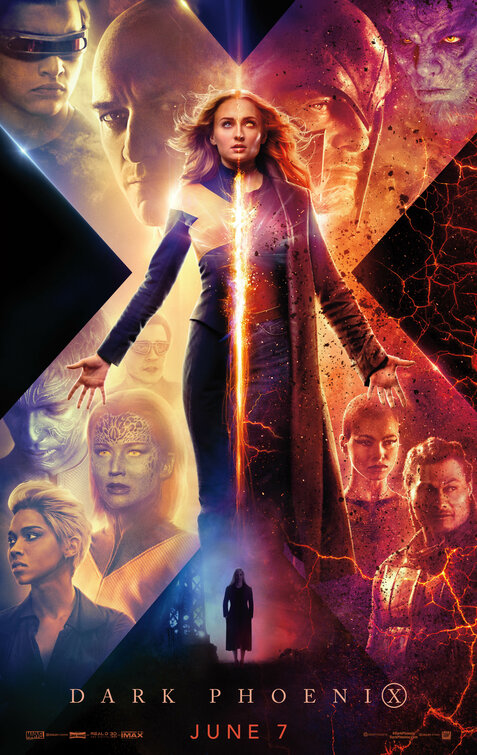 June 5, 2019 | 1 Comment
It's the end of an era in comic book films as Fox's X-Men franchise comes to a somber close with the 12th entry, Dark Phoenix, from director Simon Kinberg.
---