Charlie Sheen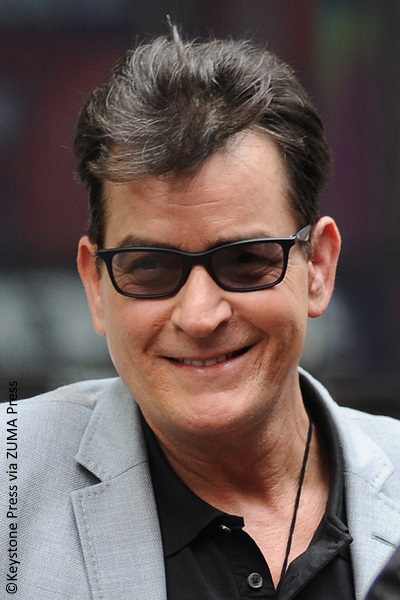 is handing out olive branches this year.
The Two and a Half Men star appeared on the Kyle & Jackie O show on Wednesday and admitted that he regretted being "stupidly mean" to Ashton Kutcher, who replaced him on the show in 2011.
"I was stupidly mean to him because I overlooked the reality and difficulty of taking over a show. Which I did, I took over Spin City when Michael J. Fox was too sick to work, but no one ever put those two together… So, I should have been nicer."
The 51-year-old actor was on the show for eight seasons before he went to rehab. Shortly after, he was fired for throwing shade at Chuck Lorre, the show's creator.
It was not long before his character was killed and replaced by Kutcher, 38. For quite a while Sheen, who was then the highest paid television actor, repeatedly slammed Kutcher on TV and on social media. Now the actor has turned over a new leaf.
"I saw him at a Dodgers game back in November and I forced him into a handshake. I said: 'Give me that cup of coffee, young man, and shake my hand.' It was awkward but I made it fine, because I felt bad for him. He thought he was going to catch a right cross, but I just wanted to give him a hug."
He added: "He was tasked with such an uphill struggle and I was more into my own ego than I was aware of his own battle. And for that I am regretful."
Last week, Sheen extended an online olive branch to Rihanna after calling her a "b-tch." At least, he's trying. What do you think? ~Marriska Fernandes