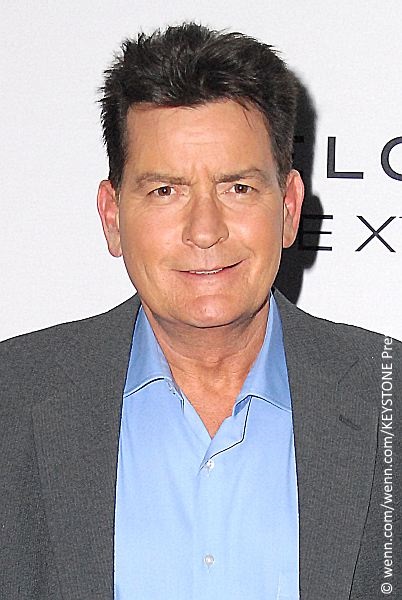 Following yet another ill-advised comment, it seems Charlie Sheen is finally ready to take his foot out of his mouth.
On last week's episode of Watch What Happens Live, host Andy Cohen asked the Anger Management star about his and Rihanna's notorious 2014 Twitter spat, to which a clearly still-peeved Charlie replied, "Oh, that b-tch."
Less than a week later, and following a bit of online backlash, the actor took to Twitter to apologize for the insult.
"Dear Rihanna, pardon my inane self indulgence," the actor wrote in an attempt to finally mend their three-year-long bad blood. "Let's have a drink someday (on me)," finishing off the tweet with a heart emoji.
This is the first sign of a peaceful resolution since their feud began back in 2014, when the Two and a Half Men star unloaded on Rihanna on social media for reportedly refusing to meet his then-fiancée, who was a big fan of the "Work" singer.
"Sorry we're not KOOL enough to warrant a blessing from the Princess (or in this case the Village idiot)," he tweeted. "See ya on the way down, (we always do) and actually, it was a pleasure NOT meeting you. Clearly we have NOTHING in common when it comes to respect for those who've gone before you."
Not one to back away from drama either, RiRi responded to the shade by posting a photo of herself signing an autograph for a fan with Charlie's head superimposed on the fan's body, tweeting, "If that old queen don't get ha diapers out of a bunch…"
The Grammy winner has yet to respond to Charlie's online olive branch. ~Shelby Morton
Tell us — do you think she should accept Charlie's apology? Sound off below!