Charlie Sheen recruits new lawyer for legal battle with Denise Richards
By Tribute News on January 29, 2016 | Leave a Comment
Charlie Sheen has reportedly recruited a new lawyer to defend him in his legal battle with ex-wife Denise Richards.
The Anger Management actor is being sued by his ex-wife, who claims he evicted her and their daughters, Sam, 11, and Lola, 10, from their home and also sent aggressive text messages to their younger daughter.
And Charlie has now hired a new lawyer to help him do battle in the courtroom, following a "breakdown" in the relationship he had with his previous family attorney Robert Brandt.
A source told RadarOnline.com: "There was a breakdown in the attorney-client relationship between Charlie and Robert Brandt. Mark Kaplan was recommended, and Charlie hired him."
The move comes after another of Charlie's lawyers, Martin Singer, slammed Denise for being "greedy."
Mr. Singer said: "I've been representing Charlie for more than 20 years.
"Patty [Glaser, Denise's lawyer] is just the latest in a long string of lawyers who Denise has hired to squeeze as much money as she can out of Charlie. This motion has nothing do with their children. Denise is simply being greedy.
"She isn't satisfied receiving $55,000 per month tax free – more than what 99% of the people in the world make. Now, she's asking Charlie to pay her more money so she can buy a second home because one $7 million home isn't enough for her."
The lawyer spoke out after Denise's attorney, Patty Glaser, said the actress had sought to take action to protect her kids from their father's "erratic lifestyle."
Responding to Martin previously accusing Denise of making a "desperate attempt" to get money from Charlie, Ms. Glaser said: "Not only are Mr. Singer's comments about Ms. Richards blatantly inaccurate, they're also inappropriate, and unprofessional.
"Ms. Richards is doing everything she can to protect her children from the fallout of Mr. Sheen's erratic lifestyle and its enormously negative impact on their children."
---
---
---
Similar Articles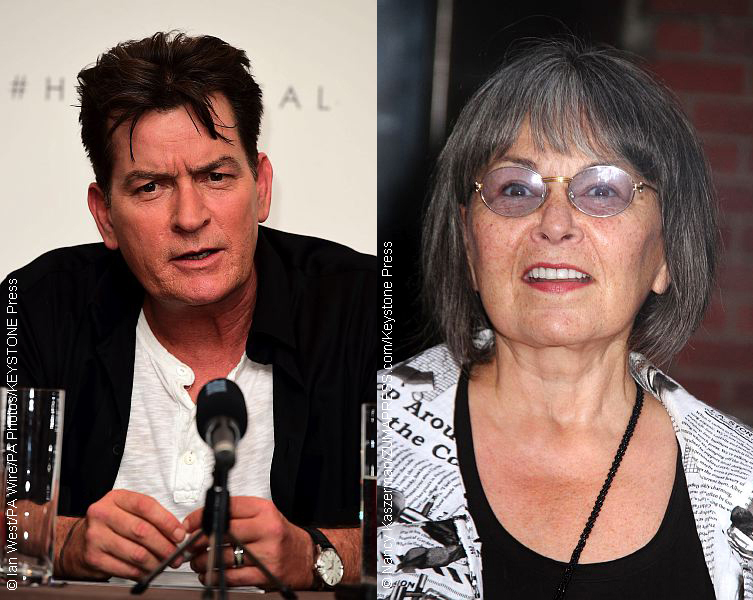 May 30, 2018 | 22 Comments
Charlie Sheen says "good riddance" to Roseanne after the show was canceled following Roseanne Barr's racist tweet, and calls for a reboot of Two and a Half Men.
---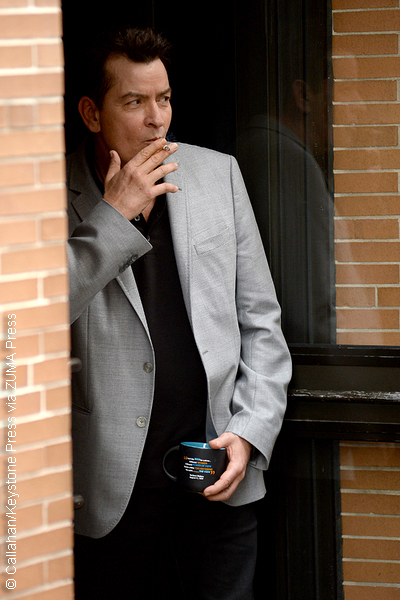 June 26, 2017 | 3 Comments
Charlie Sheen is being sued by another ex-lover for failing to reveal his HIV diagnosis to her. Charlie revealed he was HIV positive in 2015 on the Today show.
---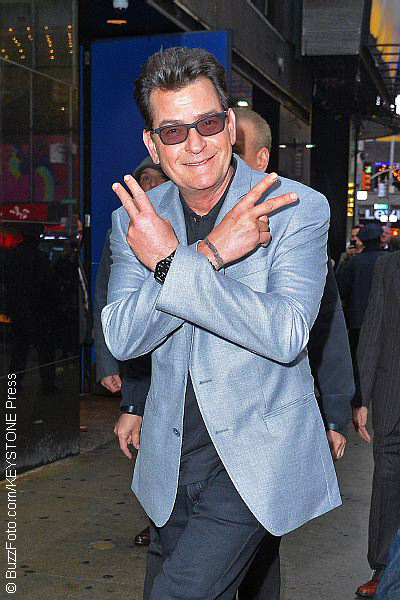 March 23, 2017 | 8 Comments
Former Two and a Half Men star Charlie Sheen was featured on an Australian radio show and said he knows which other celebrities, besides himself, are HIV-positive.
---