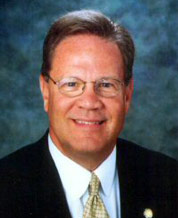 Born June 1, 1933, Charlie Wilson graduated eighth from the bottom of his class from the United States Naval Academy. He went on to serve in the U.S. Navy, but dropped out when he won the race for Texas State Representative in his home district.
A Democrat, he supported abortion rights, the Equal Rights Amendment and Medicaid. It was during this time that he earned the nickname "Good Time Charlie" for his excessive drinking and serial affairs. In 1980, Wilson, who had just been named to the Defence Appropriations subcommittee, became concerned about the Soviet invasion of Afghanistan.
He had the CIA budget for its Afghan operation increased and smuggled in weapons to arm the Afghan mujahideen. Together with Houston socialite Joanne Herring and renegade CIA operative Gust Avrokotos, Wilson persuaded the U.S. government to train and arm resistance fighters.
Months after the Soviets withdrew in 1989, the Berlin Wall came down, and two years later the Soviet Union was dissolved.
Many of the men armed and trained by the CIA in Afghanistan became the Taliban—capturing 95 percent of the country. They imposed a strict interpretation of Islamic law and protected Osama bin Laden. Wilson believes the U.S. shouldn't have left Afghan "like we did," adding, "We have a very good chance now to get it done right. We need to have a government that is not a haven for terrorists."
Wilson left Congress in 1996 to recover from heart transplant surgery. Married to current wife Barbara since 1999, he was sworn in as a member of the historic 110th Congress on January 4, 2007.