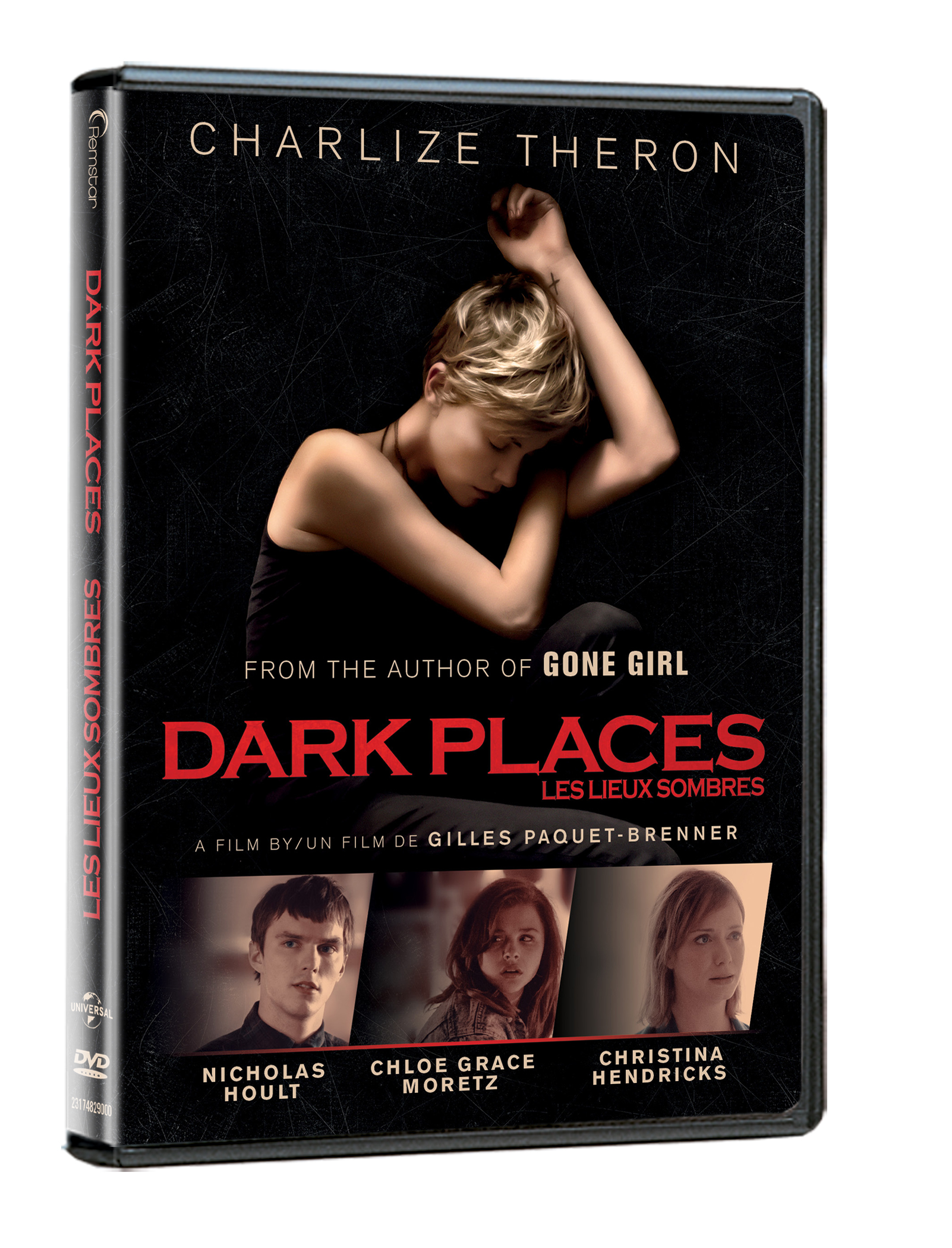 Gillian Flynn, author of the successful Gone Girl, whips up another plot-heavy thriller, Dark Places, which keeps you guessing about everyone's motives.
Libby Day (Charlize Theron) is one of two survivors of a murder massacre involving her mother and sisters. The other survivor is her brother Ben (Corey Stroll), who is arrested for the murders based on eight-year-old Libby's shaky testimony.
Almost three decades later, Ben is in prison on death row and Libby feels just as much a prisoner as Ben. She hides behind her baseball cap, carrying the demons of her childhood with her. She makes a living feeding off people's obsession with the Day murders – and she milks this cash cow well into her 30s. The royalties from her book titled A Brand New Day and generous contributions from strangers pay the bills.
When she finally has no cash to pay her rent, she agrees to work with Lyle Worth (Nicholas Hoult), who is trying to solve the Day murders just like the other Kill Club members. Yup, that's the club obsessed with unsolved or incorrectly solved murders. As the movie tosses between the present and the past, viewers try to solve the mystery as each new character presents a new piece to the puzzle.
We see young Ben, who was involved with smoking pot and worshiping Satan. He was in a relationship with Diondra (Chloë Grace Moretz), a rich kid acting out with Satanic activities. We are also introduced to Ben's deadbeat dad, who shows little to no interest in his kids' lives. As the plot thickens and secrets are revealed, Libby starts to, for the first time, question her brother's innocence and she takes a guilty trip down memory lane.
Dark Places is layered with the breadcrumbs of a mind-boggling puzzle – Gillian Flynn's signature style as seen in Gone Girl. Although Dark Places isn't as brilliant a film as Gone Girl, it's a gritty thriller none the less.
Charlize Theron makes a strong case as she unwraps Libby's rollercoaster of emotions, including guilt, anger and sense of loss. Director Gilles Paquet-Brenner serves a relishing thriller for movie lovers. It's raw and edgy with cults, an unsolved murder massacre and a Kill Club (a deserving title?!). In my opinion, it's worth a watch.
~Marriska Fernandes
We are giving four lucky winners a chance to bite into this dark thriller with a Dark Places DVD, of course! Simply leave a comment below to tell us your favorite movie thriller adaptation.