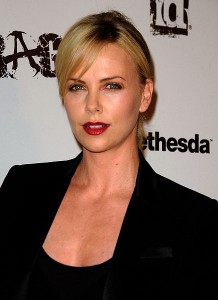 There's no doubt that actress Charlize Theron is moving full steam ahead with her acting career and insists it's because, for the first time in 17 years, she's single.
"I've never been single. This is the first time in my life. From the time I was 19, I've been in relationships, literally gone from one to the other within a month," she told Vogue.
However, the Oscar-winning star has learned the benefits of being solo. "It's been good for me. I'm a creature who's really found her comfort zone in relationships."
Theron parted ways with actor/producer Stuart Townsend in January 2010, following a nine-year romance, but instead of throwing herself into another relationship she chose to film the upcoming Jason Reitman dark comedy, Young Adult. "I really, really missed it (acting)," she said. "Like around week three (of the shoot), I had this horrible, sappy moment where I got a little overwhelmed. It was just a really great f**king experience. I'd gotten out of a relationship and I was in this really floaty place. My feet weren't touching the ground. I just kind of turned to (director Jason Reitman) and was like, 'I feel like me again.'"
In Young Adult, Theron plays a down and out teen author who goes back to her hometown to try to reclaim bits of her former glory, including her old boyfriend who she sees as "the one who got away."
Following Young Adult, Theron will star as the Evil Queen in Snow White and the Huntsman starring Kristen Stewart and Chris Hemsworth.