Check out Tribute's Guide to Hottest Summer Must-Haves
By Marriska Fernandes on June 4, 2021 | Leave a Comment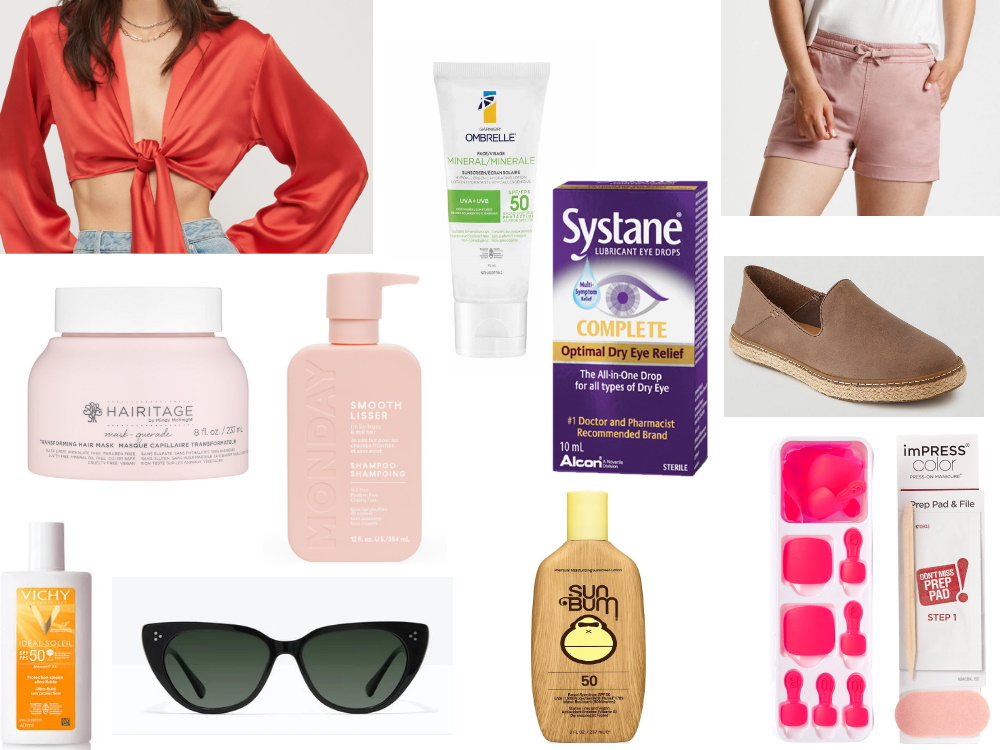 To help you kick off summer in full spirit, we have rounded up some of the hottest items to invest in. From style and fitness to drinks and entertainment, we have thought of it all. Check it out! ~Marriska Fernandes
Summer Style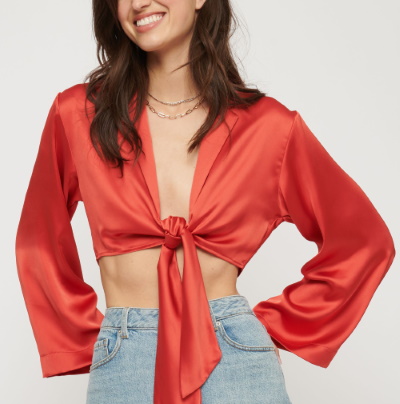 Dynamite Clothing
Dynamite Clothing just launched their summer collection and it's everything. From cropped tops to lounging bottoms, there's much to choose from. I love this Maeve Tie-Front Crop Satin Shirt, $40, and you can easily style it from day to night looks.
imPRESS Color Press-On Manicure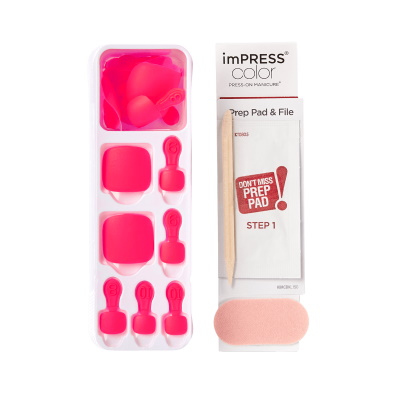 With salons not yet opened, try the imPRESS Color Press-On Manicure in Beautiful + imPRESS Color Press-On Pedicure in With Coffee. These neon bright colors are perfect for summer. $6.99 USD
Uniqlo
Uniqlo's Linen Blend Open Collar short sleeve shirt, $30, is a breathable linen button up that's perfect to elevate any warm weather outfit on its own or as a layering piece.
Bon Look
Bon Look's new unisex sunnies collection is here! The new Littoral collection includes eight lightweight styles in both new and classic colourways. I love the Share shades, a cat-eyed design that's still very much on trend.
Reformation
Reformation is kicking off the season with a new collection of sustainable swim styles. The collection is made with recycled materials, including fabrics like recycled polyester and a 100% regenerated nylon, which means no waste was created and no new resources were harmed in production.
Garage Clothing
Garage Clothing has a whole selection of denim shorts that are both cute and comfy. From straight shorts to cut-offs, they have it all. Check it out!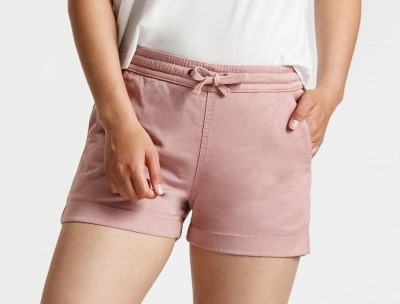 Duer
Duer's Live Lite Beach Shorts are a summer staple, featuring an elastic waist and clean secure pockets in a lightweight fabric for effortless style and comfort. $84
Roots
For a versatile style, Roots Sydney Espadrille will easily upgrade your summer wardrobe! Crafted from full-grain leather, with a canvas lining, this chic slip-on and go style is everything your summer style is missing. $98
Summer Fitness and Health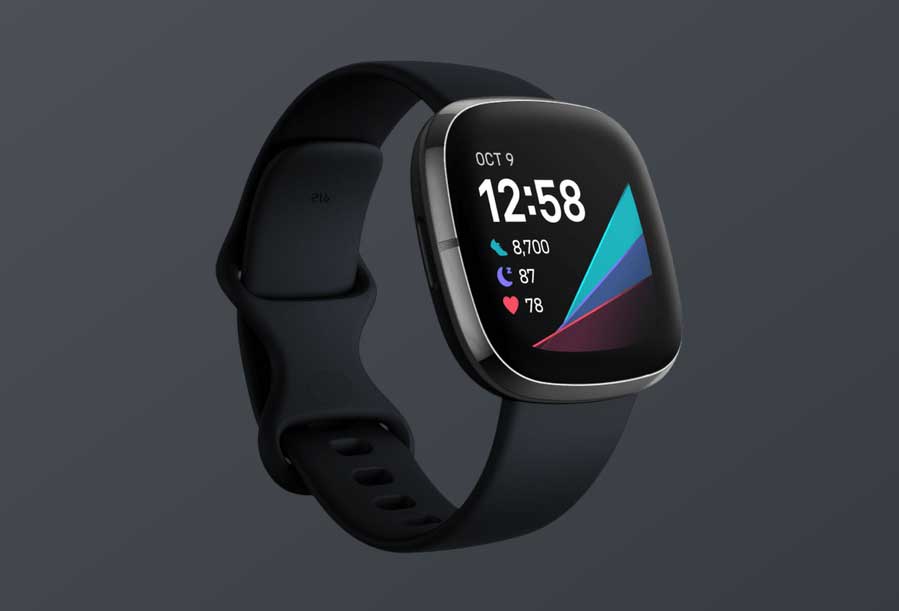 Fitbit Sense
The Fitbit Sense allows you to track your heart rate, skin temperature, sleep and more. Sense also comes with a free six-month trial for Fitbit Premium, which includes advanced sleep metrics, guided programs, a wellness report, and video workouts. Advanced features on this watch include Find Your Phone, which is incredibly useful if you don't know where you've left your phone. You can also measure your blood oxygen level on the Sp02 application on your health metrics dashboard.
Systane
Since it's Vision Health Month, we should stress the importance of good vision. Alcon's Systane Complete eye drops are here for you during this time of sustained screen time, providing tried and tested solutions to keep your eyes feeling comfortable and healthy.
Summer Beauty
MONDAY Haircare
MONDAY Haircare is changing the hair game. The brand brings salon-quality haircare to your bathroom at an affordable price. It is created cruelty-free without SLS or Parabens, while maintaining a premium formulation. The bottles are made with recyclable plastic to minimize the brand's carbon footprint and reduce landfill. $8
Hairitage
In need of a vegan, cruelty-free, and high-performing hair one-stop-shop? Look no further than Hairitage. Hairitage is newly launched in Canada and the first quality and clean haircare line inclusive of every type and texture. Priced at $11.97 CAD, the line consists of everything from cleansing, conditioning, and styling products accessible for all.
Fun in the Sun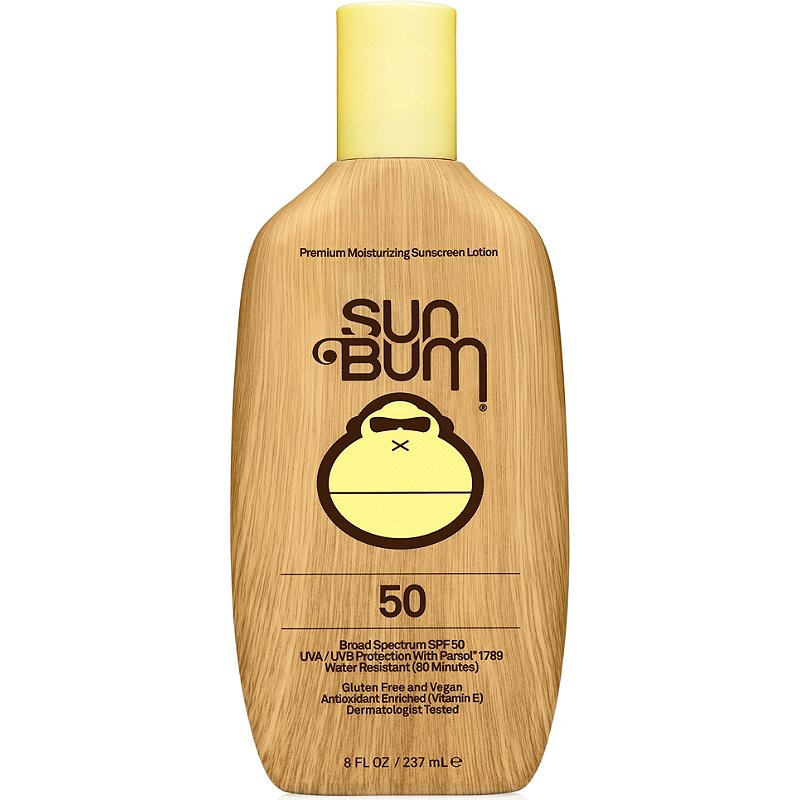 Sun Bum
Did you know that 1 in 6 Canadians will develop skin cancer over their lifetime? Sun Bum wants to ensure that sun care is a top priority for Canadians, and they're here to help us enjoy some safe fun in the sun this season! I recommend investing in Original SPF 50 Sunscreen Lotion ($18), Original 'Face 50' SPF 50 Sunscreen Lotion ($13), Original SPF 50 Sunscreen Spray ($20).
Vichy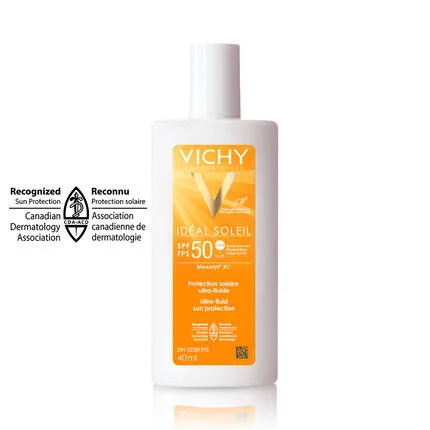 One of my favorite sunscreen option is Vichy's Ideal Soleil Ultra Light Lotion SPF 50. This innovative dry-touch lotion feels like your daily skin care. It's non-oily, lightweight formula is quickly absorbed and does not leave skin feeling sticky or greasy for optimal comfort. Furthermore, it does not leave any white residue on the skin. $28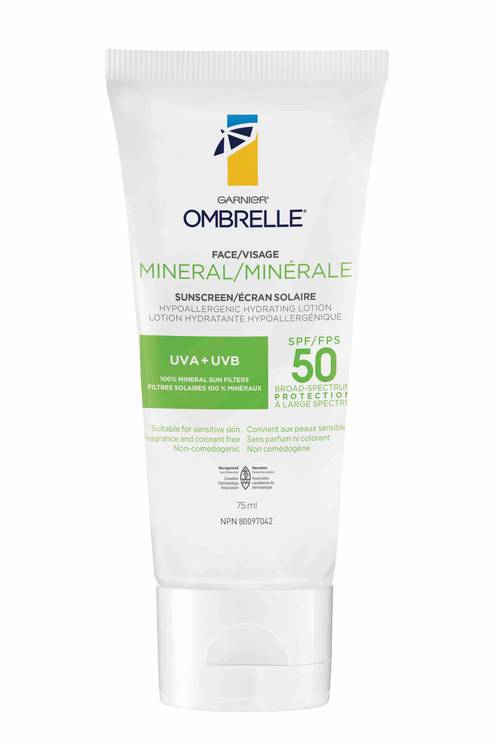 Ombrelle
SPF is one of the best preventatives of ageing and protecting our skin. With Ombrelle's Face Mineral Hydrating Lotion Sunscreen with SPF 50, you'll be actively hydrating your face with hyaluronic acid while protecting with 100% mineral filters.
Refreshing Food and Drinks  (Please drink responsibly!)
Coors Slice and Coors Seltzers
After seeing how much Canadians enjoyed Coors Slice Lime, Coors Slice launched a new Grapefruit flavor that is landing just in time for the summer. Coors Slice Grapefruit, $2.95, is a light, refreshing beer with just a hint of grapefruit flavor. For those who prefer seltzers, Coors Seltzers are a perfectly refreshing summer beverage, now available in 4 delicious flavors including lemon lime, grapefruit, mango, and black cherry. $2.95
Vizzy Hard Seltzer
There's a new hard seltzer in town. Vizzy, the only hard seltzer with Superfruit Acerola Cherry, just launched in Canada. Vizzy flavors are bolder than anything you've tried before, available in 4 dual flavors including Pineapple Mango, Strawberry Kiwi, Blueberry Pomegranate and Black Cherry Lime. Prices vary across the region.
Belgian Moon
Recognized as Canada's #1 National Craft Beer Brand, Belgian Moon has artfully crafted its newest brew, Belgian Moon Honey Daze. The light, Belgian Wheat beer is made with one of Canada's buzziest natural sweeteners – real Canadian honey. $2.95 each
Pizza Hut Beyond Meat
Beyond Meat and Pizza Hut have teamed up to satisfy the growing demand for more plant-based options. Pizza Hut lovers in Edmonton and the GTA are able to order a selection of irresistibly delicious new menu items made with the Beyond Meat Italian Sausage, at participating Pizza Hut locations. The Beyond Italian Sausage is crafted to deliver the flavorful taste and juicy texture of Italian pork sausage, but uses only simple, plant-based ingredients. It allows you to eat what you love with the added nutritional and environmental benefits of plant-based protein. Summer just got more fun!
Lemon Life Hard Lemonade Seltzer
This flavourful lemonade is a refreshing hard seltzer from handpicked lemons grown on family owned farms. Using a special cold pressed method, they extract even more lemon flavour to put into their lemonades. It's available in four flavors: Lemonade, Strawberry, Mango and Pineapple.
SoCIAL LITE Vodka
Ontario's own SoCIAL LITE is exposing the sugar content in traditional ciders and lemonades, with their latest flavours: their first ever lemonade (0g of sugar/130 calories) and first and only Apple Vodka Soda in Ontario (0g of sugar/80 calories).
Nude Beverages
Canada's favourite sugar-free 5% vodka soda brand Nude Beverages returns with their fan favorite flavors – Black Cherry, Cran Raspberry, Classic Lime, Raspberry Lemon, Peach and Mango vodka sodas. Using clean ingredients, all Nudes are free of sugars, sweeteners and carbs.
---
---
---
Similar Articles
---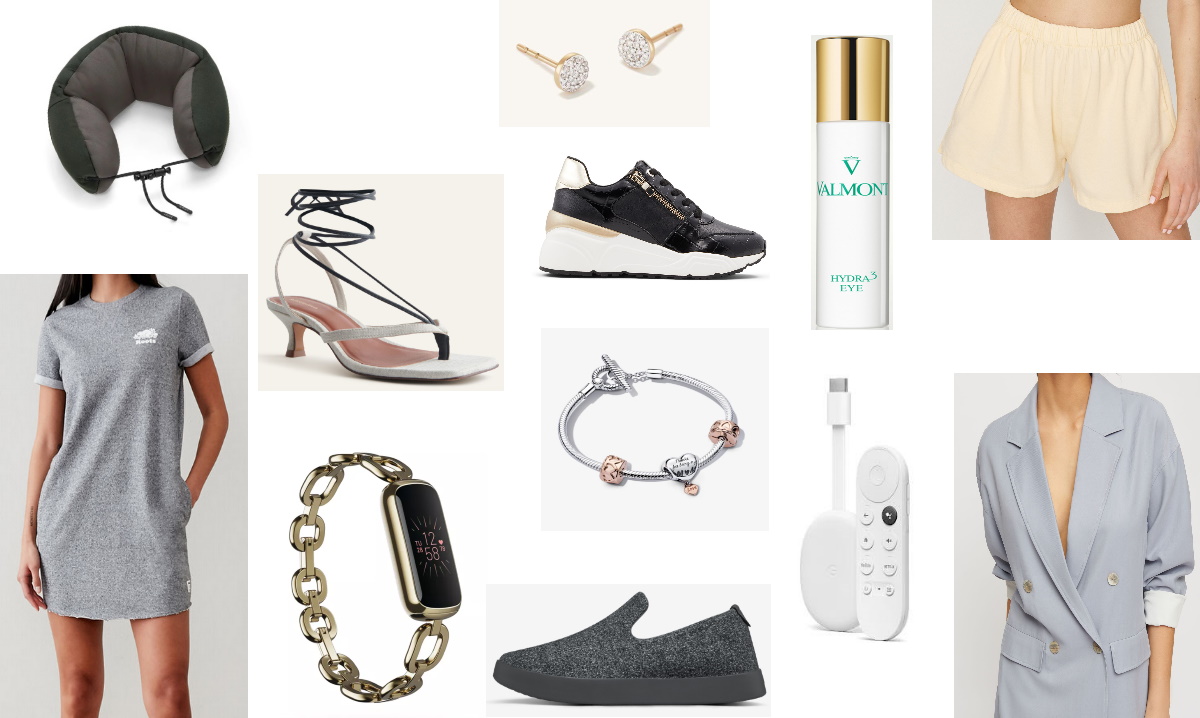 May 3, 2021 | 1 Comment
With Mother's Day around the corner, are you ready to celebrate mom or the guardian angel in your life? We have curated a gift guide to help you shop!
---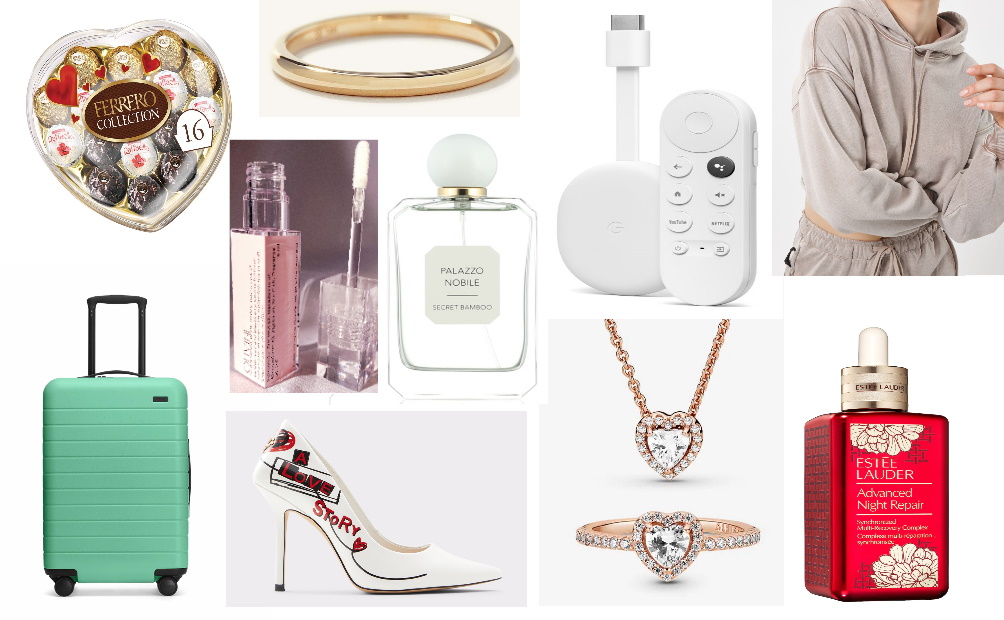 February 3, 2021 | 1 Comment
From gifts of comfort and relaxation to style and tech, we have curated a guide to some pretty cool gift ideas. Check out our 2021 Valentine's Day Gift Guide!
---