Check out what's new on Netflix Canada – August 2021
By Tribute on July 27, 2021 | Leave a Comment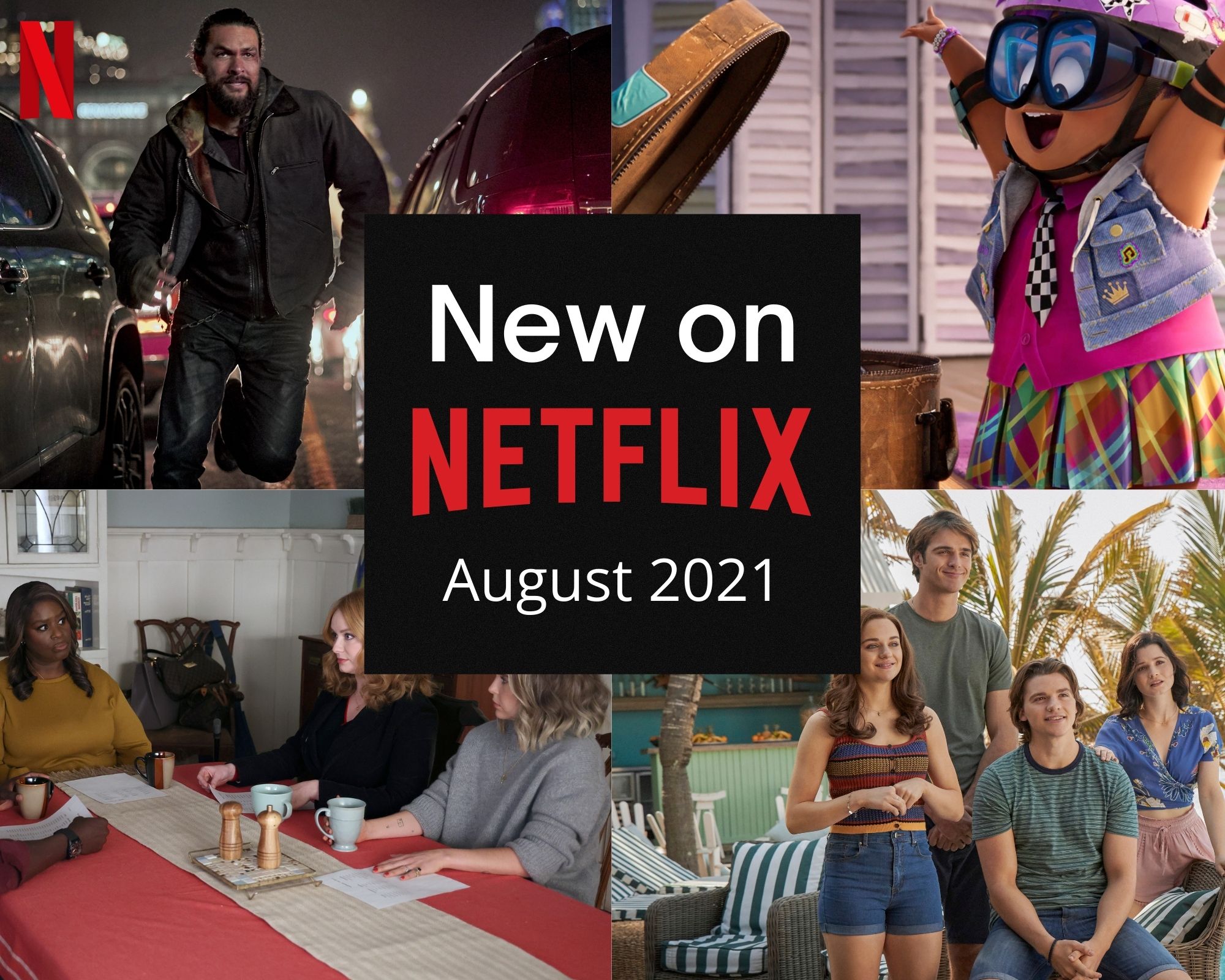 August is coming in strong with lots of new content ready to hit the small screen! Read on for a sneak peek of what's coming to Netflix this month, including brand new movies and series featuring big name stars and newcomers alike. ~Cassandra Coleman
Click here to see our Netflix August 2021 Original Programming photo gallery!
The original film Sweet Girl premieres on Netflix August 20. The action drama stars Jason Momoa as Ray Cooper, a dedicated family man who avenges the death of his wife after she was denied potentially life-saving drugs by their manufacturers. Devastated and left with his young daughter, Rachel (Isabela Merced) to cope, Ray starts to uncover the truth behind Big Pharma — a truth that puts Ray and Rachel in danger because of what they know. Determined to protect the last member of his family, Ray goes to great lengths to keep Rachel safe as they become the target of assassins.
In the third and final film of the Kissing Booth Trilogy, Elle (Joey King) is about to head to college, but she can't decide where she wants to go. With pressure mounting from her best friend Lee (Joel Courtney) and Noah (Jacob Elordi), her boyfriend, Elle must choose between pursuing her dream of moving to New York City, going to Berkeley with Lee, or attending Harvard with Noah. The Kissing Booth 3 arrives on Netflix August 11.
Fun for the whole family, Vivo is an animated adventure film that follows a music-loving kinkajou (Lin-Manuel Miranda) as he embarks on a journey to deliver a love song to an old friend. Featuring original songs from Miranda, this story about music and friendship will take audiences on an epic adventure through gorgeous and vibrant locations never before seen in animation. It also features the voice talent of Zoe Saldana, Brian Tyree Henry and Michael Rooker. Available on Netflix August 6.
Coming to Netflix August 11, Misha and the Wolves is a documentary about Misha Defonseca, a woman who claimed that she walked across a war-torn Europe in search of her parents during the Holocaust — at only seven-years-old. She also said that she was taken in by a pack of wolves, which is how she survived on her own. Later on, Defonseca's incredulous story caught the world by storm after it was published in a sensational memoir. Yet the truth behind it was scrutinized, and this documentary assesses the possible deception used to hide a much darker truth about Misha Defonseca.
Season four of Good Girls is coming to Netflix August 31 and packing a punch as Beth (Christina Hendricks), her sister Annie (Mae Whitman), and their friend Ruby (Retta) consider the pros and cons of what they are doing and who they have become caught up with. Now under the watchful eye of the authorities, the women and their husbands — Dean (Matthew Lillard) and Stan (Reno Wilson) — consider whether it's still worth it.
He's All That stars Tanner Buchanan(Cobra Kai) and Addison Rae in a reimagined version of the 1999 film She's All That. This time, the plot follows Padgett (Rae) as she tries to transform Cameron (Buchanan), the school's biggest loser, into prom king, which proves to be no easy feat. Rachel Leigh Cook and Madison Pettis also star in this upbeat teen flick — catch it on Netflix starting August 27.
View the full list of what's coming to Netflix next month, as well as what's leaving the streamer in August.
August 1
Body of Lies
Captive State
Chocolat
Darwin's Game
Ella Enchanted
Fathers and Guns
For Life: Season 1
Good Luck Chuck
Guess Who's Coming to Dinner
Hugo
Jackass Presents: Bad Grandpa
Jackass Presents: Bad Grandpa .5
Jackass: Number Two
Jackass 3
Jackass 3.5: The Unrated Movie
Jerry Maguire
Kill 'em All
Kiss the Girls
Laurence Anyways
Looper
Ma
Man on a Ledge
Menace II Society
My Fair Lady
Primal Fear
Star Trek
Star Trek Into Darkness
The Addams Family
The Expendables
The Expendables 2
The Expendables 3
The Graduate
The Green Mile
The Losers
The Perks of Being a Wallflower
World Trade Center
August 3
Pray Away – Netflix Documentary
Shiny Flakes: The Teenage Drug Lord – Netflix Documentary
Top Secret UFO Projects: Declassified – Netflix Series
August 4
76 – Netflix Film
Aftermath
Cocaine Cowboys: The Kings of Miami – Netflix Documentary
Control Z: Season 2 – Netflix Series
Car Masters: Rust to Riches: Season 3 – Netflix Series
Cooking With Paris – Netflix Series
Definitely, Maybe
The Five-Year Engagement
Inside Man
Jarhead
Miami Vice
Savages
Slap Shot
The Unborn
August 6
Hit & Run – Netflix Series
The Hustle
Navarasa – Netflix Series
The Swarm – Netflix Film
Vivo – Netflix Film
August 9
Shaman King – Netflix Anime
August 10
Gabby's Dollhouse: Season 2 – Netflix Family
Phil Wang: Philly Philly Wang Wang – Netflix Comedy Special
UNTOLD – Netflix Documentary
UNTOLD: Malice at the Palace – Netflix Documentary
August 11
Bake Squad – Netflix Series
The Kissing Booth 3 – Netflix Film
Misha and the Wolves – Netflix Documentary
August 12
AlRawabi School for Girls – Netflix Series
Lokillo: Nothing's the Same – Netflix Comedy Special
Monster Hunter: Legends of the Guild – Netflix Anime
Riverdale: Season 5 – Netflix Series
August 13
Beckett – Netflix Film
Brand New Cherry Flavor – Netflix Series
Fast & Furious: Spy Racers: Season 5: South Pacific – Netflix Family
Gone for Good – Netflix Series
The Kingdom – Netflix Series
Valeria: Season 2 – Netflix Series
August 15
Starbuck
August 16
Joker
She's Out of My League
August 17
Go! Go! Cory Carson: Season 5 – Netflix Family
UNTOLD: Deal with the Devil – Netflix Documentary
August 18
The Defeated – Netflix Series
Memories of a Murderer: The Nilsen Tapes – Netflix Documentary
Out of my League – Netflix Film
The Secret Diary of an Exchange Student – Netflix Film
August 20
22 Jump Street
The Chair – Netflix Series
Everything Will Be Fine – Netflix Series
The Loud House Movie – Netflix Family
Sweet Girl – Netflix Film
August 21
Rocketman
August 23
The Witcher: Nightmare of the Wolf – Netflix Anime
August 24
Oggy Oggy – Netflix Family
The Peanut Butter Falcon
UNTOLD: Caitlyn Jenner – Netflix Documentary
August 25
Bob Ross: Happy Accidents, Betrayal & Greed – Netflix Documentary
Clickbait – Netflix Series
John of God: The Crimes of a Spiritual Healer – Netflix Documentary
Motel Makeover – Netflix Series
Once Upon a Time in Hollywood
Open Your Eyes – Netflix Series
Post Mortem: No One Dies in Skarnes – Netflix Series
August 26
EDENS ZERO – Netflix Anime
Family Reunion: Part 4 – Netflix Family
August 27
He's All That – Netflix Film
I Heart Arlo – Netflix Family
Titletown High – Netflix Series
August 28
Hometown Cha-Cha-Cha – Netflix Series
August 29
The Equalizer
August 31
Good Girls: Season 4 – Netflix Series
Manifest: Season 3
Sparking Joy – Netflix Series
UNTOLD: Crime and Penalties – Netflix Documentary
LAST CALL
Leaving August 11
13 Hours: The Secret Soldiers of Benghazi
Leaving August 14
Bridget Jones' Diary
Leaving August 31
Blade Runner: The Final Cut
Easy A
Family Guy: Seasons 9-11
Jurassic World: Fallen Kingdom
---
---
---
---
Similar Articles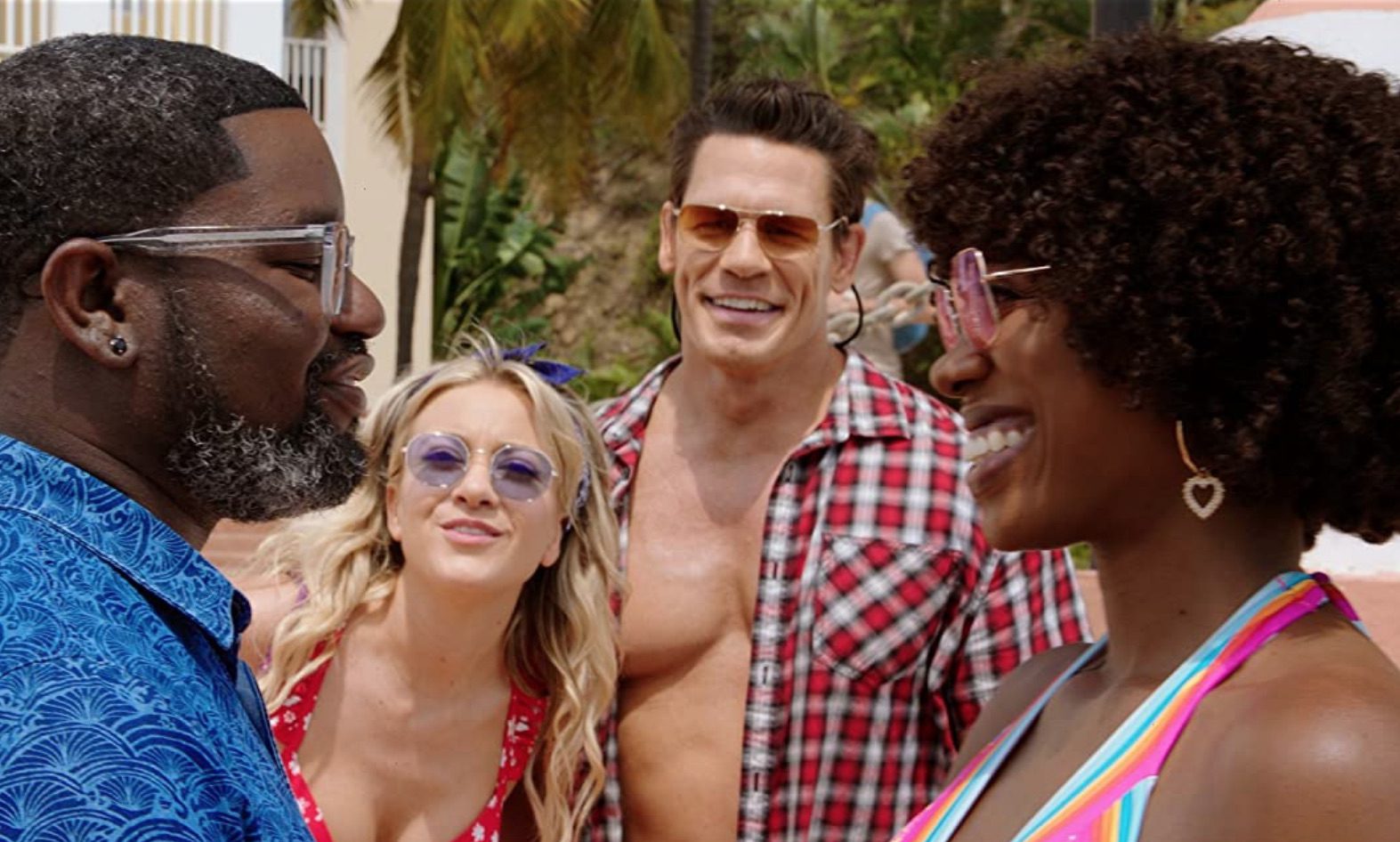 August 23, 2021 | Leave a Comment
This week, the comedy film Vacation Friends comes to Disney+, the remake He's All That comes to Netflix and more! Check out the full list of movies and series!
---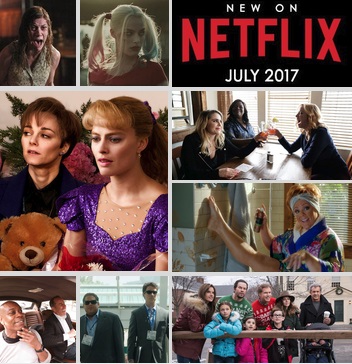 June 28, 2018 | Leave a Comment
Whether you want comedy, drama or horror, Netflix has a mix of originals and classics that are a perfect mix for summer viewing either alone or with family.
---