Check out what's new on Netflix Canada in June 2020
By Marriska Fernandes on May 29, 2020 | 2 Comments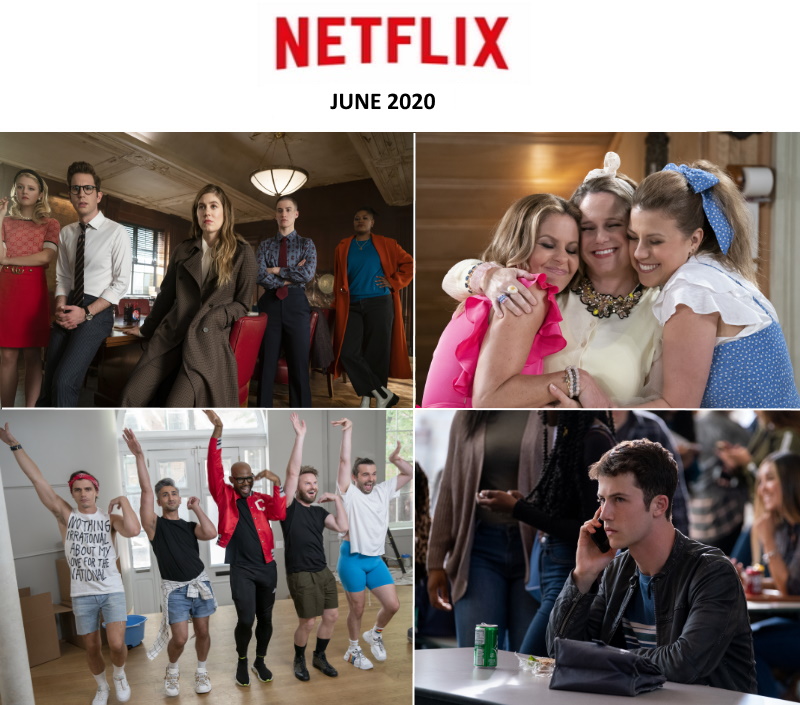 Our picks of new originals and fan favorites this June
It's finally starting to feel like summer. While we are still in lockdown, we can make the most of this great weather by enjoying this binge-worthy content with a cold drink or two. Not only is Netflix's June slate of original movies and TV promising, but they are bringing in classic fan favorites like the entire Fast and Furious franchise and Captain America: Civil War.
Originals
The popular series 13 Reasons Why returns for a fourth and final season on June 5. Liberty High School's Senior Class prepares for graduation. But before they can say goodbye, the crew of friends will have to band together one last time to keep a dangerous secret buried, try to make peace with the past four years, and face final, heartbreaking choices that might alter their lives forever.
Fuller House (June 2) returns for a final season too. Jimmy and Steph bring their new baby home and dive headfirst into the world of parenting. But no worries: They've got a houseful of hands to help.
On season five of Queer Eye (June 5), the Fab Five head to historic Philadelphia to make over a new cast of everyday heroes, from a hardworking DJ to a struggling dog groomer.
In the original Netflix film Da 5 Bloods (June 12), Spike Lee tells the story of four African-American Vets — Paul, Otis, Eddie, and Melvin — who return to Vietnam. Searching for the remains of their fallen Squad Leader (Chadwick Boseman) and the promise of buried treasure, our heroes are confronted by the lasting ravages of the immorality of the Vietnam War.
After the popular Dating Around season one, the new season (June 12) follows six new singles looking for love in a series of back-to-back, real-life first dates in New Orleans. But who will each choose for a second date?
Based on the Harlan Coben novel, The Woods (June 12) follows a Warsaw prosecutor whose hopes rise when a body is found that's linked to his sister's disappearance 25 years earlier.
Season 2 of the The Politician (June 19) is here. Payton (Ben Platt) has graduated and it's been a few years since the first season. Double crosses, a three-way relationship and a single-issue candidate add up to a mud-flinging race for State Senate that Payton will do anything to win.
Classics
Two classics that would make a great sleepover sesh: Breakfast at Tiffany's (June 1) and E.T. the Extra-Terrestrial (June 1).

Awards Season Faves
Academy Award-winner The Darkest Hour (June 1) follows Winston Churchill (Gary Oldman) as he is made Prime Minister of the United Kingdom during WWII when the former prime minister steps down.
Schindler's List (June 1), winner of seven Academy Awards including Best Picture and Best Director, is the true story of the enigmatic Oskar Schindler, who risked his own life to save the lives of more than 1,100 Jews during the Holocaust.
Martin Scorsese's remake of Cape Fear (June 1) resulted in Robert De Niro and Juliette Lewis receiving Oscar nominations for their work in this film. After serving a lengthy prison sentence for a sexual assault, Max Cady (Robert De Niro) comes calling on the man who served as his public defender, Sam Bowden (Nick Nolte).
Fan Favorite Franchises
Due to the pandemic, the release of F9 has been delayed and many fans were upset over this. However, to celebrate the franchise, you can have your own Fast and Furious party at home and watch seven of the films: The Fast and the Furious, 2 Fast 2 Furious, The Fast and the Furious: Tokyo Drift, Fast & Furious, Fast Five, Fast & Furious 6, Furious 7 and The Fate of the Furious.

Jurassic Park and The Lost World: Jurassic Park will also stream on Netflix so fans can return to the franchise again. Netflix is also releasing a selection of Teenage Mutant Ninja Turtles movies on June 1 for kids to enjoy.
Our Picks
Some of our picks that are to delight fans: Captain America: Civil War (June 16), and The Grudge 2 (June 1).
Have a safe and happy June as we head into summer! ~ Marriska Fernandes
Here's everything coming to Netflix in June. Scroll below to see what's leaving.
June 1
Beethoven
Black Snake Moan
Breakfast at Tiffany's
Broken City
Cape Fear
Cocomelon: Season 1
Coraline
The Darkest Hour
E.T. the Extra-Terrestrial
First Knight
Funny Girl
Goon
The Grudge 2
The Hunt for Red October
Into the Wild
Jurassic Park
Kung Fu Hustle
The Last Airbender
The Lost World: Jurassic Park
National Lampoon's Van Wilder
The Road to El Dorado
Schindler's List
Teenage Mutant Ninja Turtles
Teenage Mutant Ninja Turtles II: The Secret of the Ooze
Teenage Mutant Ninja Turtles III
Teenage Mutant Ninja Turtles: The Movie
U-571
June 2
Fuller House: The Farewell Season – Netflix Original
Garth Brooks: The Road I'm On: Season 1
June 3
2 Fast 2 Furious
Fast & Furious
Fast & Furious 6
Fast Five
Furious 7
The Fast and the Furious
The Fast and the Furious: Tokyo Drift
Spelling the Dream – Netflix Documentary
June 4
The 100: Season 7
Baki: The Great Raitai Tournament Saga – Netflix Anime
Can You Hear Me / M'entends-tu? – Netflix Original
June 5
13 Reasons Why: Season 4 – Netflix Original
Choked: Paisa Bolta Hai – Netflix Film
Hannibal: Season 1-3
The Last Days of American Crime – Netflix Film
Queer Eye: Season 5 – Netflix Original
June 7
Patriot Act with Hasan Minhaj: Volume 6 (New Episodes Weekly) – Netflix Original
June 9
Modern Family: Season 9-10
New Girl: Season 7
Teen Titans Go! To the Movies
June 10
Curon – Netflix Series
Lenox Hill – Netflix Documentary
Reality Z – Netflix Original
June 12
Da 5 Bloods – Netflix Film
Dating Around: Season 2 – Netflix Original
F is for Family: Season 4 – Netflix Original
Jo Koy: In His Elements – Netflix Comedy Special
Kipo and the Age of Wonderbeasts: Season 2 – Netflix Family
ONE PIECE: Alabasta
ONE PIECE: East Blue
ONE PIECE: Enter Chopper at the Winter Island
ONE PIECE: Entering into the Grand Line
Picture Perfect 2
The Search – Netflix Original
Sicario: Day of the Soldado
The Woods – Netflix Original
June 13
Alexa & Katie Part 4 – Netflix Family
June 14
Marcella: Season 3 – Netflix Original
June 16
Captain America: Civil War
June 17
Mr. Iglesias: Part 2 – Netflix Original
June 18
A Whisker Away – Netflix Anime
The Order: Season 2 – Netflix Original
June 19
Babies: Part 2 – Netflix Documentary
Father Soldier Son – Netflix Documentary
Feel the Beat – Netflix Film
Floor Is Lava – Netflix Original
Lost Bullet – Netflix Film
Girls from Ipanema: Season 2 – Netflix Original
One-Way To Tomorrow – Netflix Film
The Politician: Season 2 – Netflix Original
Rhyme Time Town – Netflix Family
Wasp Network – Netflix Film
June 20
Push
June 22
Anne with an E: Season 3
June 23
Eric Andre: Legalize Everything – Netflix Comedy Special
The Meg
June 24
Athlete A – Netflix Documentary
Crazy Delicious – Netflix Original
Nobody Knows I'm Here / Nadie sabe que estoy aquí – Netflix Film
Sons of Anarchy: Season 2
June 26
Amar y vivir – Netflix Original
Eurovision Song Contest: The Story of Fire Saga – Netflix Film
Home Game – Netflix Documentary
June 30
Adú – Netflix Film
BNA – Netflix Anime
George Lopez: We'll Do It For Half – Netflix Comedy Special
LAST CALL
June 3
Baby Mama
Cinderella Man
The Bone Collector
June 9
Mad Men: Season 1-7
June 14
Star Trek
June 24
Avengers: Infinity War
June 29
Wet Hot American Summer
June 30
The Dark Crystal
Now You See Me
---
---
---
---
Similar Articles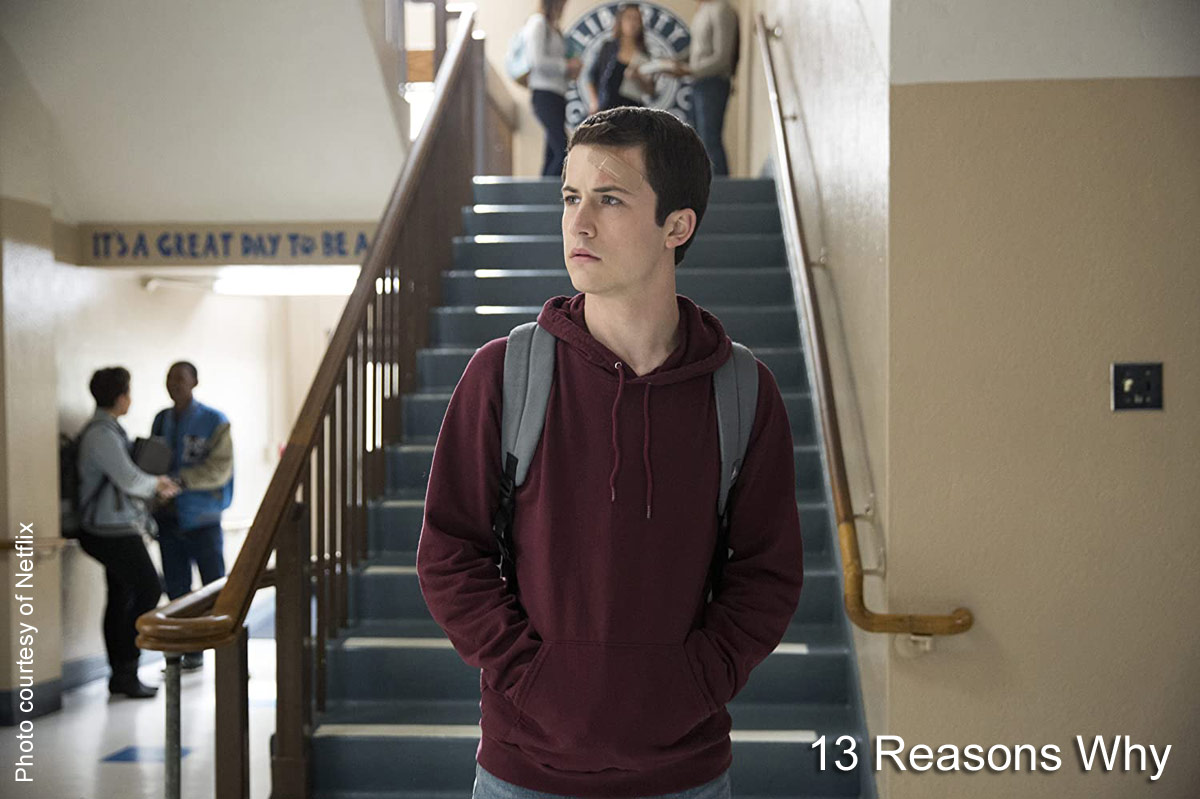 June 4, 2020 | 1 Comment
This week marks the arrival of several new releases on streaming platforms, along with some digital and VOD films. Check out what's available to watch!
---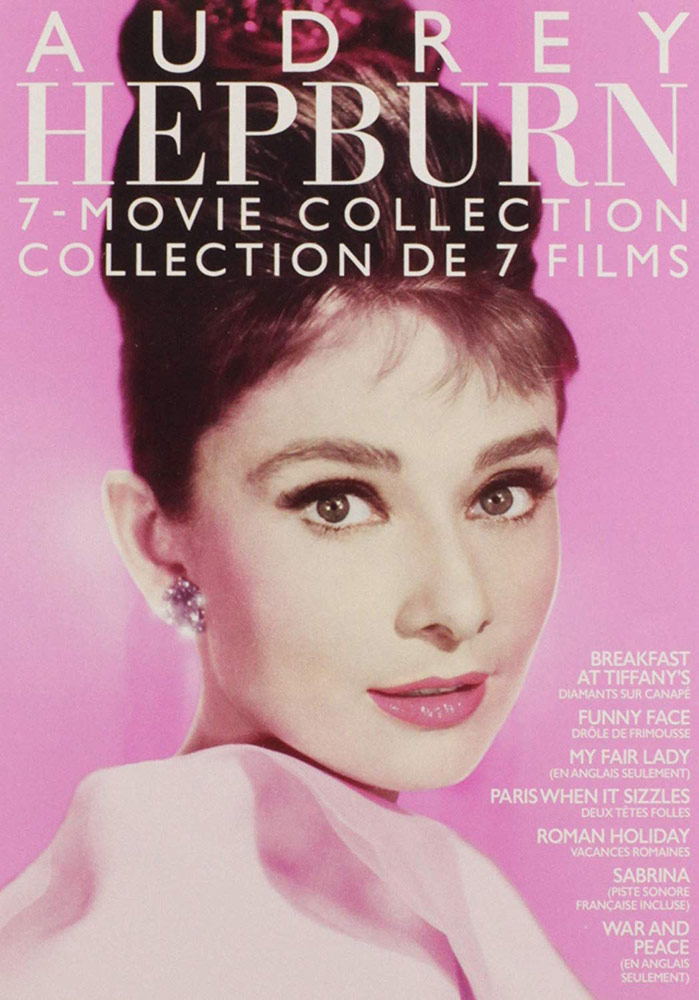 February 5, 2019 | 260 Comments
Oscar-winning actress Audrey Hepburn was known as a classic Hollywood movie star. We are giving away a DVD collection of seven of her most memorable films.
---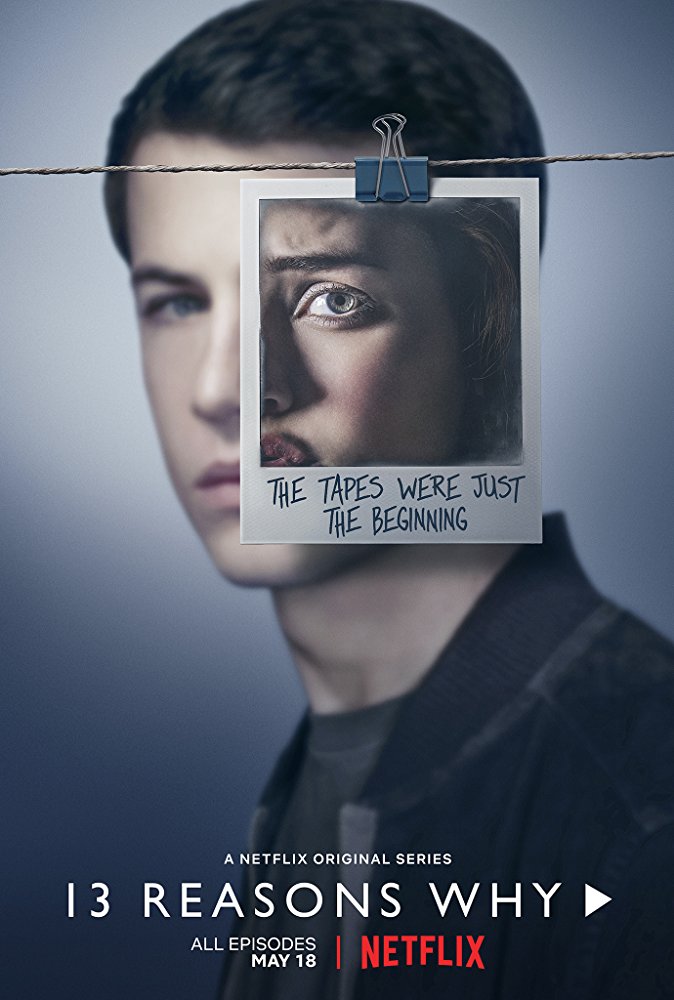 May 17, 2018 | Leave a Comment
Season two of 13 Reasons Why is every bit as binge-worthy. It's real, it's compelling and it's marinated with the essentials of great TV content.
---