Check out what's new on Netflix Canada – July 2021
By Tribute on June 29, 2021 | 2 Comments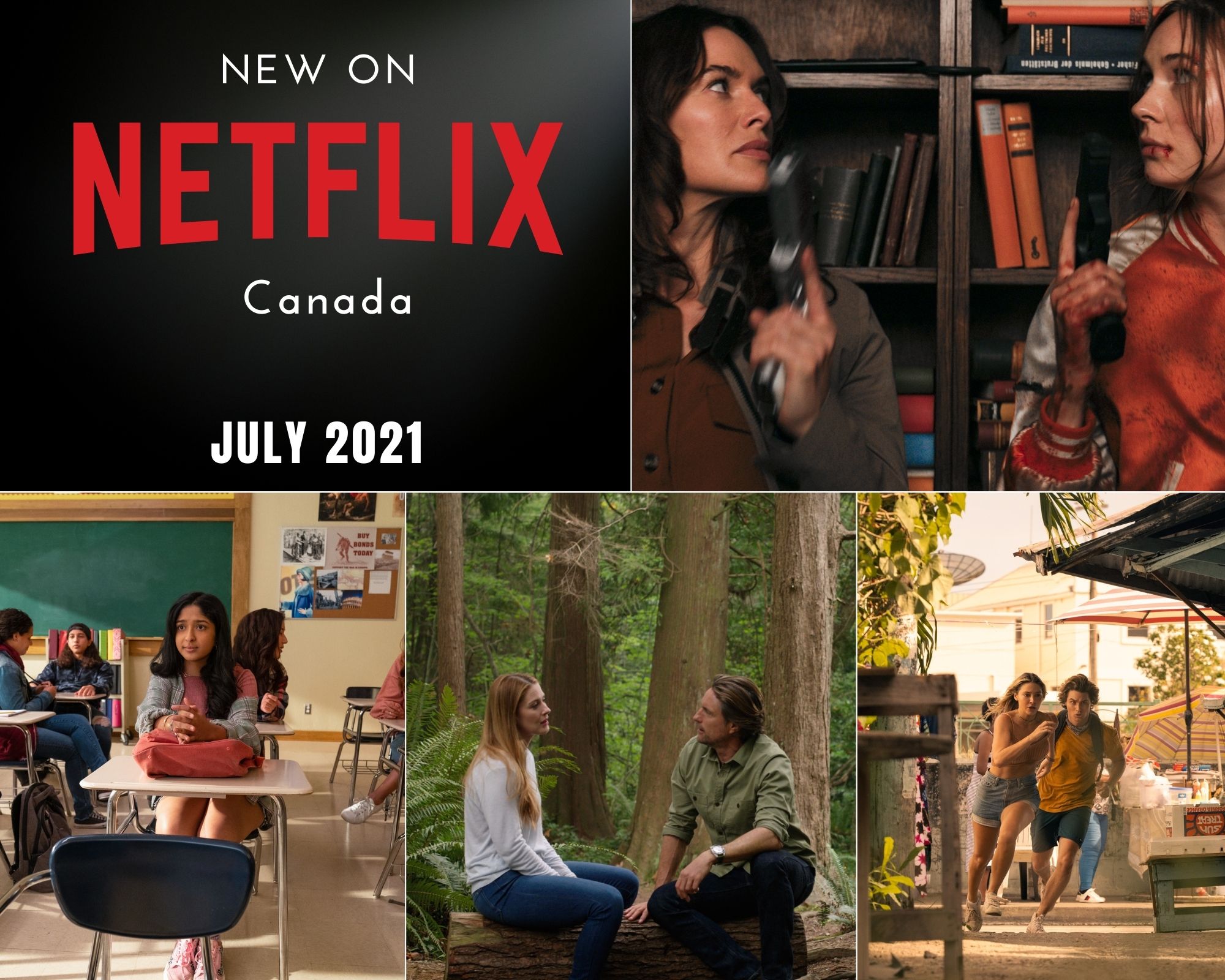 July is finally here and you know what that means: new content on Netflix! Read on for information about the latest films and television series coming to the streamer this month. ~Cassandra Coleman
After the season two finale that left viewers on the edge of their seats with Jack's (Martin Henderson) fate and Doc's (Tim Matheson) health unknown, Virgin River is returning on July 9 with season three. Netflix revealed that this season will include some firsts for the series — including a funeral, a fire, a divorce, a hurricane, and a new romance. The trailer also teases some tension between Mel (Alexandra Breckenridge) and Jack as they reach a moment of reckoning in their relationship.
If you're looking for a fun and action-packed movie complete with female star-power, Gunpowder Milkshake (July 14) might be for you. The film features Lena Headey and Karen Gillan as ruthless mother-daughter assassins who are brought together after being estranged in a quest to protect a young girl from a powerful crime syndicate. Complete with humor and an ensemble cast featuring Michelle Yeoh and Angela Bassett, the action-adventure film is worth a watch when it comes out mid-July.
In horror movie news, the "Fear Street" trilogy begins on July 2 as Netflix releases three new movies: Fear Street Part One: 1994 (July 2), Fear Street Part Two: 1978 (July 9) and Fear Street Part 3: 1666 (July 16). The trilogy is based on a collection of books from R.L. Stine that take place in the haunted town of Shadyside — a town that has been cursed for generations. While the books are reportedly "PG-friendly," the films depart from that as they tote a Restricted rating. Sure to thrill with suspenseful horror and gory violence, Fear Street is not for the faint of heart — watch if you dare.
Created by Mindy Kaling, Never Have I Ever is returning to Netflix this month with season two (July 15). The show follows Devi (Maitreyi Ramakrishnan), a modern first-generation Indian American teenage girl who decides that she and her equally unpopular friends are going to be popular. She plans to achieve her goal by setting each friend up with a boyfriend — no matter how unsuitable they may be. According to the streamer, the second season will feature a new love life, a new classmate and more ways for Devi to make courageous moves and questionable decisions.
The first season of Outer Banks blew up last year in the early months of the pandemic. Now, we have season two coming soon (July 30), and it will address the drama and mystery left by the first season finale, including the fate of John B. (Chase Stokes) and Sarah, and what adventures are next for the rest of the crew.
Read the full list of what's coming to Netflix in July — what's leaving the streaming site by the end of the month.
Click here for our photo gallery featuring all the best new originals on Netflix this July.
July 1
A.P. Bio: Seasons 1-2
Audible – Netflix Documentary
Beetlejuice
The Debt
Disturbia
Dynasty Warriors – Netflix Film
Eyes Wide Shut
Five Feet Apart
Generation 56K – Netflix Series
I'll See You in My Dreams
The Impossible
Jane Eyre
John Wick: Chapter 3 – Parabellum
Larry Crowne
LEGO: CITY Adventures: Season 1
Max & Ruby: Season 4
Mobile Suit Gundam Hathaway – Netflix Anime
Moneyball
Morning Glory
Nicky, Ricky, Dicky & Dawn: Season 2
Outbreak
Pokémon Journeys: The Series: Parts 1-4
Sailor Moon Crystal: Seasons 1-3
SpongeBob SquarePants: Season 7
Spy Kids
Spy Kids 2: The Island of Lost Dreams
Spy Kids 3: Game Over
Spy Kids: All the Time in the World
Tom and Jerry: The Movie
Up in the Air
War of the Worlds
Wild Rose
Young Royals – Netflix Series
July 2
The 8th Night – Netflix Film
Fear Street Part 1: 1994 – Netflix Film
Haseen Dillruba – Netflix Film
Mortel: Season 2 – Netflix Series
Now You See Me
July 4
We The People – Netflix Family
July 5
You Are My Spring – Netflix Series
July 6
I Think You Should Leave with Tim Robinson: Season 2 – Netflix Comedy
July 7
Cat People – Netflix Documentary
Dogs: Season 2 – Netflix Documentary
Fast Times at Ridgemont High
Little Fockers
Meet the Fockers
Meet the Parents
The Mire: '97 – Netflix Series
Major Grom: Plague Doctor – Netflix Film
Peter Pan
The War Next Door – Netflix Series
July 8
Elize Matsunaga: Once Upon a Crime – Netflix Documentary
Resident Evil: Infinite Darkness – Netflix Anime
July 9
Atypical: Season 4 – Netflix Series
Biohackers: Season 2 – Netflix Series
The Cook of Castamar – Netflix Series
Fear Street Part 2: 1978 – Netflix Film
How I Became a Superhero – Netflix Film
Last Summer – Netflix Film
Lee Su-geun: The Sense Coach – Netflix Comedy Special
Virgin River: Season 3 – Netflix Series
July 11
IT: Chapter Two
July 13
Ridley Jones – Netflix Family
Trust
July 14
A Classic Horror Story – Netflix Film
Gunpowder Milkshake – Netflix Film
Heist – Netflix Documentary
My Unorthodox Life – Netflix Series
Private Network: Who Killed Manuel Buendía? – Netflix Documentary
July 15
A Perfect Fit – Netflix Film
BEASTARS: Season 2 – Netflix Anime
Emicida: AmerElo – Live in São Paulo – Netflix Documentary
The Final Girls
My Amanda – Netflix Film
Never Have I Ever: Season 2 – Netflix Series
Peppa Pig: Season 6
Top Gun
July 16
Deep – Netflix Film
Explained: Season 3 – Netflix Documentary (New Episodes Weekly)
Fear Street Part 3: 1666 – Netflix Film
Johnny Test – Netflix Family
Van Helsing: Season 5 – Netflix Series
July 17
Cosmic Sin
July 20
Milkwater
July 21
The Movies That Made Us: Season 2 – Netflix Documentary
Sexy Beasts – Netflix Series
Too Hot to Handle: Brazil – Netflix Series
Trollhunters: Rise of the Titans – Netflix Family
July 22
Still Working 9 to 5
Words Bubble Up Like Soda Pop – Netflix Anime
July 23
A Second Chance: Rivals! – Netflix Family
Bankrolled – Netflix Film
Blood Red Sky – Netflix Film
Kingdom: Ashin of the North – Netflix Film
The Last Letter From Your Lover – Netflix Film
Masters of the Universe: Revelation – Netflix Series
Sky Rojo: Season 2 – Netflix Series
Wrath of Man
July 26
The Goldfinch
The Walking Dead: Season 10
July 27
The Angry Birds Movie 2
The Last Black Man in San Francisco
Mighty Express: Season 4 – Netflix Family
July 28
Bartkowiak – Netflix Film
The Snitch Cartel: Origins – Netflix Series
Tattoo Redo – Netflix Series
Too Hot to Handle: Brazil – Netflix Series (New Episodes)
July 29
Resort to Love – Netflix Film
Transformers: War for Cybertron: Kingdom – Netflix Anime
July 30
Anna
Centaurworld – Netflix Family
Glow Up: Season 3 – Netflix Series
The Last Mercenary – Netflix Film
Myth & Mogul: John DeLorean – Netflix Documentary
Outer Banks: Season 2 – Netflix Series
LAST CALL
Leaving July 5
The Mummy
The Mummy Returns
The Mummy: Tomb of the Dragon Emperor
The Scorpion King
Ted
Ted 2
Leaving July 23
The Hunger Games: Mockingjay – Part 2
Leaving July 31
Titanic
---
---
---
---
Similar Articles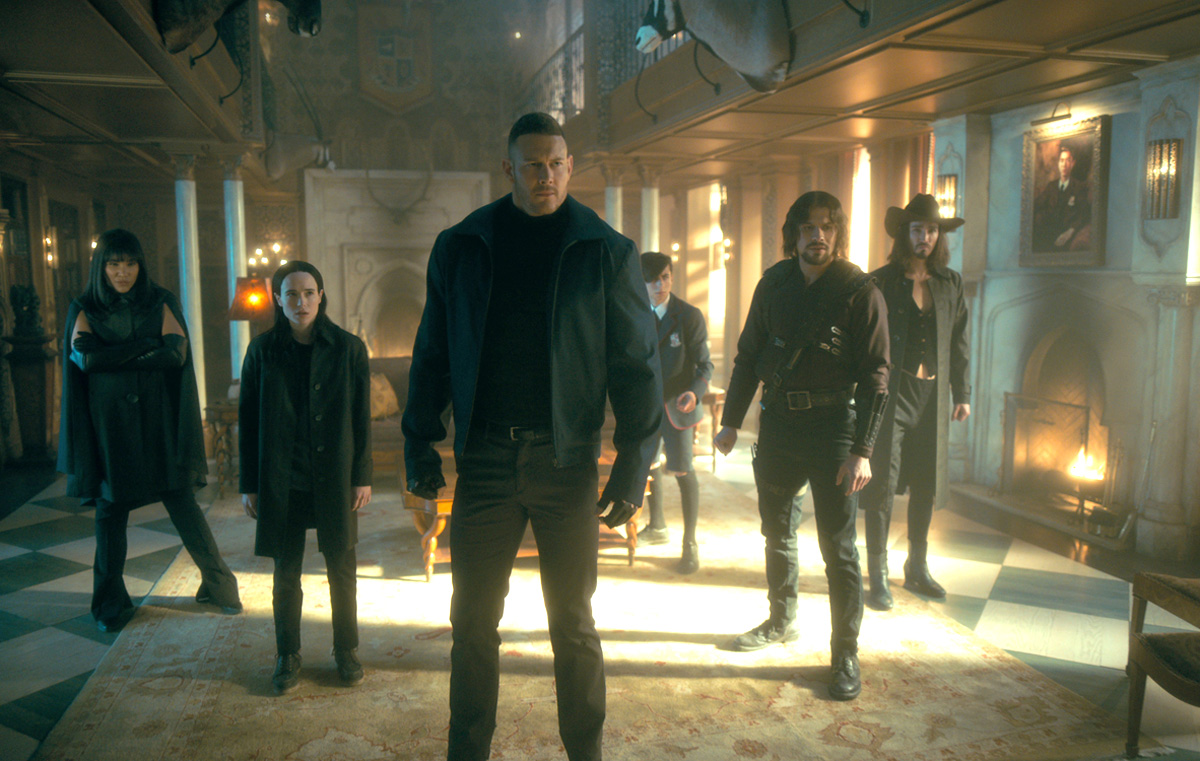 June 20, 2022 | Leave a Comment
Find out what's new this week on streaming services, including the third season of the hit series The Umbrella Academy, plus new DVD and Blu-ray releases.
---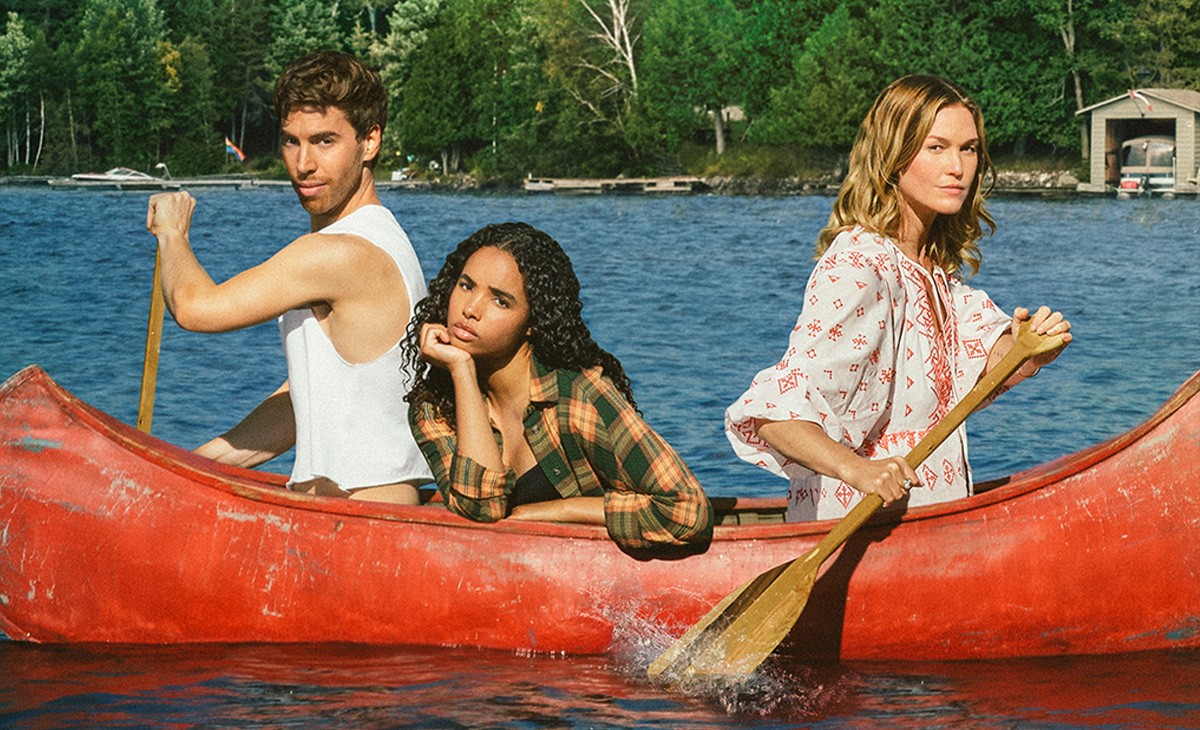 June 13, 2022 | Leave a Comment
Find out what's new this week on Netflix, Prime Video, Disney+, Apple TV+, Paramount+ and more, including The Lake starring Orphan Black's Jordan Gavaris.
---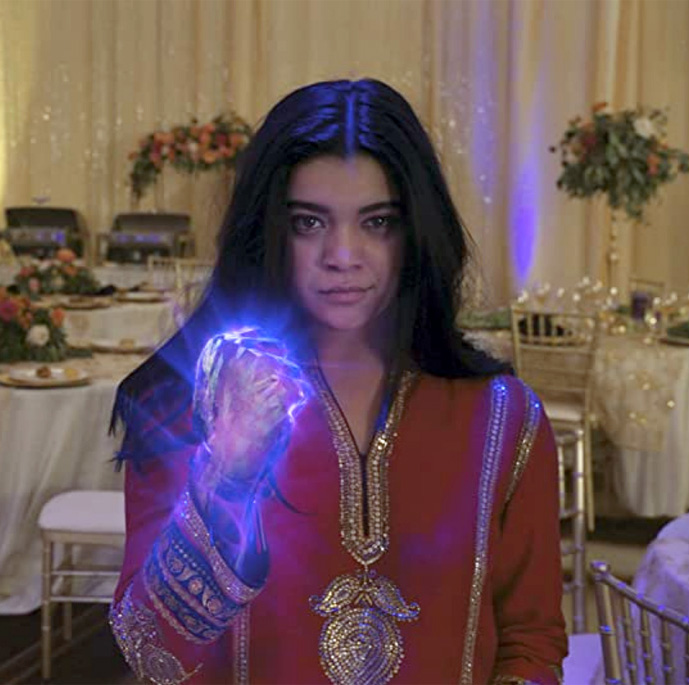 June 6, 2022 | Leave a Comment
Find out what's new this week on Netflix, Prime Video, Disney+, Apple TV+, CBC Gem and more, including Adam Sandler's movie Hustle and new DVD/Blu-ray releases.
---