Check out what's streaming on Shomi in February 2016
By Marriska Fernandes on February 2, 2016 | Leave a Comment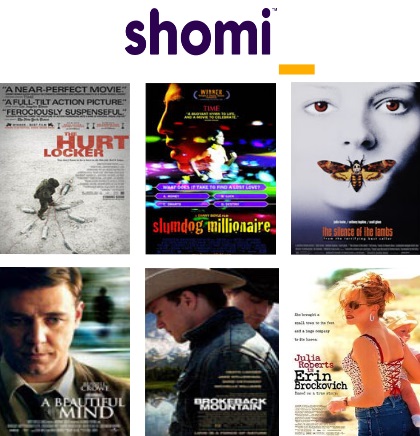 If your love for movies and TV borders on obsession, can we be BFFs? Shomi has a healthy serving of content that serves exclusive titles such as Mr. Robot, Transparent, Empire, iZombie, American Horror Story and more. It also streams several popular shows that are already on your radar, including Homeland, 30 Rock and One Tree Hill. Here are some of the new items available for streaming this month.
Shomi Exclusives & Only On Shomi
What you'll not find on any other channel or streaming service is the Golden Globe-winning comedy Mozart in the Jungle (Feb. 5). Gael García Bernal took home Best Performance by an Actor in a Television Series for this one. Have I got your attention yet? If you love Sons of Anarchy, Mad Dogs is another show best for binge watching.
Then there are some shows streaming exclusively on Shomi. Fans of Homeland can feast on The Americans Season 3 (Feb. 26), a show that follows two KGB spies who have tied the knot and are posing as Americans in Washington, D.C., shortly after president Ronald Reagan has been elected. Archer Season 3 (Feb. 26),  Baby Daddy Season 4 (Feb. 12) and Two and a Half Men Seasons 6 – 11 (Feb. 19) are also some of the options you have this month.
Shomi Spotlight
Denzel Washington and Chris Pine take you for a ride in the thriller Unstoppable (Feb. 3), while Ridley Scott's Gladiator (Feb. 15) packs a punch in this revenge-seeking drama. "There Will Be Blood." No, that's not me threatening you. Daniel Day-Lewis leads this story that kicks and screams with family greed, hatred and religion in the name of oozing oil. So yes, There Will be Blood (Feb. 26).
Al Pacino took home an Oscar for Best Actor in Scent of a Woman (Feb. 5). Ryan Reynolds (sigh) deals with his past relationships and gets the help of his 11-year-old daughter to reconnect with his love in Definitely, Maybe (Feb. 12). Hugh Jackman and Kate Beckinsale lead the Count Dracula hunt in this tale of vengeance and survival in Van Helsing (Feb. 12).
Arnold Schwarzenegger leads the pack of fun family drama in Kindergarten Cop (Feb. 19) and Junior (Feb. 19). Steve Martin's Parenthood (Feb. 19) and Hugh Grant's Nine Months (Feb. 19)  are also available for streaming if you feel like leaving the kids somewhere else for a day…or two.
Shomi Collections:
All in the Family – Family Day Collection (Feb. 5): Family Day is around the corner and what better way to enjoy the day than to invite drama (we mean in movies, of course) and comedy to the dinner table.  A family affair is in order as Cheaper by the Dozen, Cheaper by the Dozen 2, Ramona and Beezus, The Parent Trap, Mrs. Doubtfire, Hotel Transylvania, Nanny McPhee, Nanny McPhee Returns, Jumanji, Zathura and The Chronicles of Narnia are some of the fun options streaming on Shomi.
Oscars – Best Pictures (Feb. 19): Of course, we can't let February go without mentioning the Oscars. In anticipation of the upcoming Academy Awards, why not take a trip down memory lane and stream some of the best. The Hurt Locker, Slumdog Millionaire, Crash, A Beautiful Mind, Gladiator, Shakespeare In Love, The English Patient, The Silence of the Lambs, Rocky and The French Connection are just some of the memorable Oscar hits that you can help yourself to.
Oscars – Greatest Misses (Feb. 19): We give a thumbs up to this collection of films, which include  The Shawshank Redemption, Brokeback Mountain, Pulp Fiction, Erin Brockovich, Goodfellas, Taxi Driver, Vertigo, 2001: A Space Odyssey, Casino, Apocalypse Now, Lost in Translation, Saving Private Ryan, The Aviator, and Winter's Bone.
The Working Dead (Feb. 26): Before you ask, that wasn't a typo. *Grin* All the office-going folks will relate to this one. Be it Office Space, The Office, 30 Rock or Employee of the Month, there's a good selection to relate to. Clerks, In Good Company, Anchorman, Observe and Report, 9 to 5 and Parks and Recreation.
Happy streaming!
~Marriska Fernandes
---
---
---
Similar Articles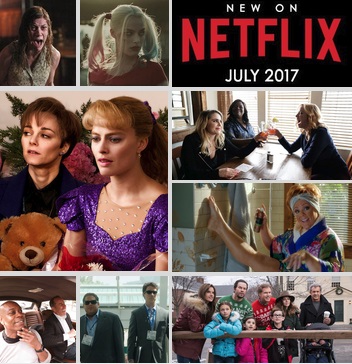 June 28, 2018 | Leave a Comment
Whether you want comedy, drama or horror, Netflix has a mix of originals and classics that are a perfect mix for summer viewing either alone or with family.
---
---