Cheeky sign gets Liam Neeson to show up at Vancouver shop
By Alexa Caruso on May 5, 2017 | 3 Comments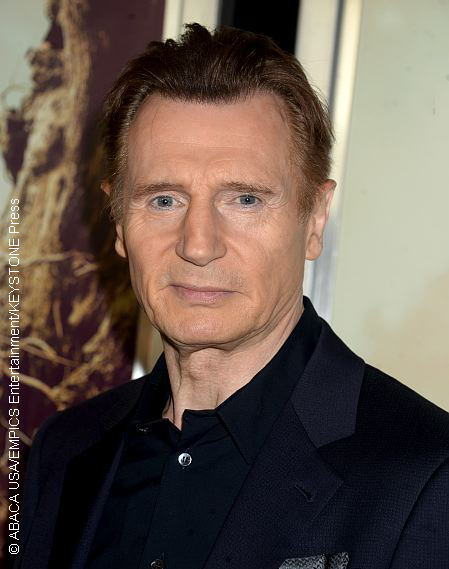 A Vancouver sandwich shop had a very special customer the other day as none other than legendary Taken and Batman Begins actor Liam Neeson visited for a meal.
After learning that Liam was shooting the upcoming movie Hard Powder with Laura Dern and Emmy Rossum in the area, The Big Star Sandwich Co. decided to put up a unique and cheeky sign that read: "Liam Neeson eats here for free."
It was a pretty nifty (and generous!) idea and it worked, because the actor showed up to claim his free food.
Liam reportedly walked through the doors and asked, "Where is my free sandwich?" in his popular Taken character's voice. Successful actor or not, who doesn't like free food?
After posting a photo to their Instagram of them with the sign and the actor, the shop went one step further and dedicated a sandwich to Liam, dubbing it the "Neeson." Now that's some pretty awesome press.
You can see the shop's Instagram posts of the "Neeson" (the man and the sandwich!) below. If you were to have a sandwich named after you, what would it have in it and what would it be called? ~Alexa Caruso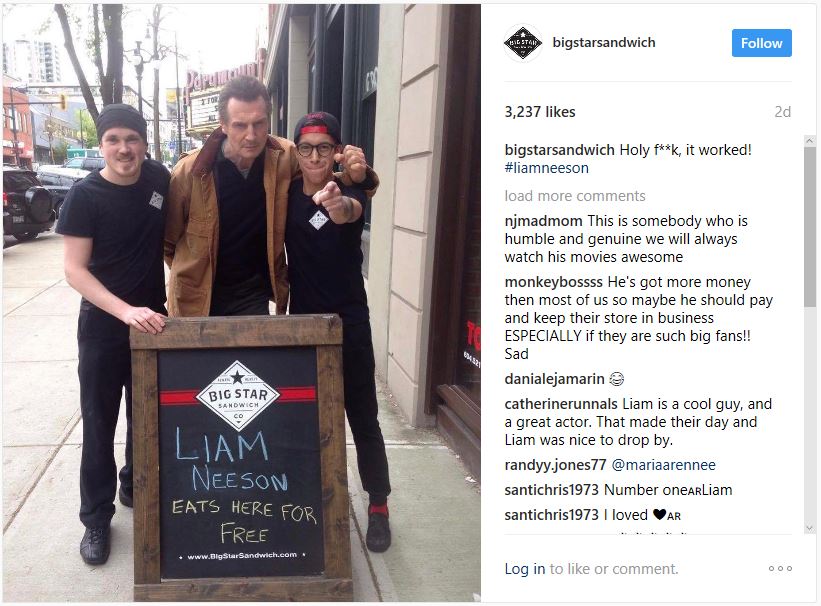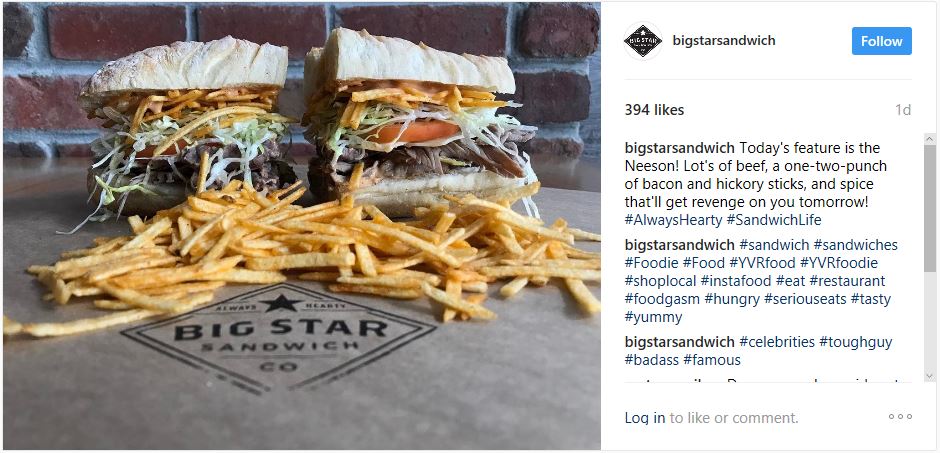 ---
---
---
---
Similar Articles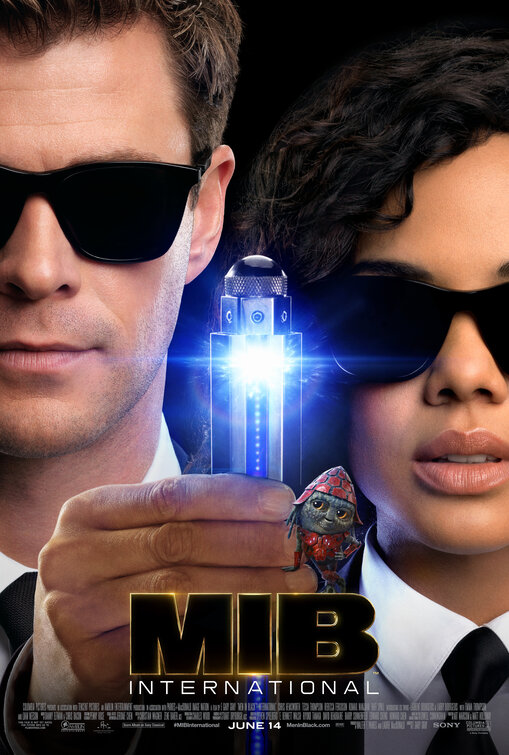 June 14, 2019 | 1 Comment
The Men in Black go international and though it doesn't stray from their formula, leads Chris Hemsworth and Tessa Thompson make this far from forgettable.
---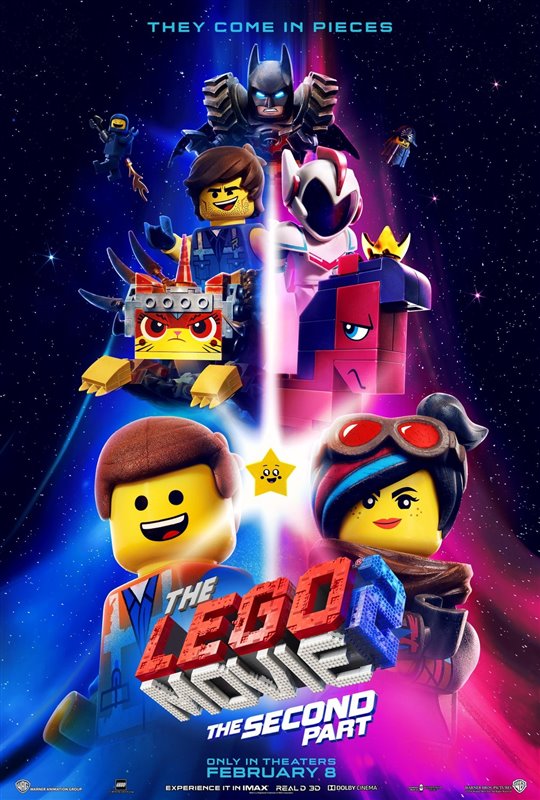 February 10, 2019 | Leave a Comment
Five new movies were released this weekend. Find out which three of the five made the top five and which movies were able to hold onto a place in the top charts
---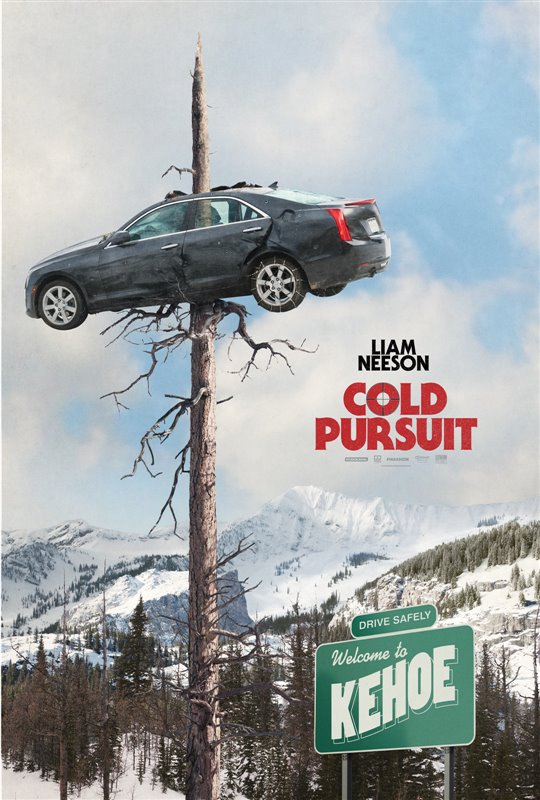 February 7, 2019 | 5 Comments
Liam Neeson stars as a father out for revenge when his son is murdered by a drug cartel. He slays in this action pic, offers up plenty of blood and gore.
---