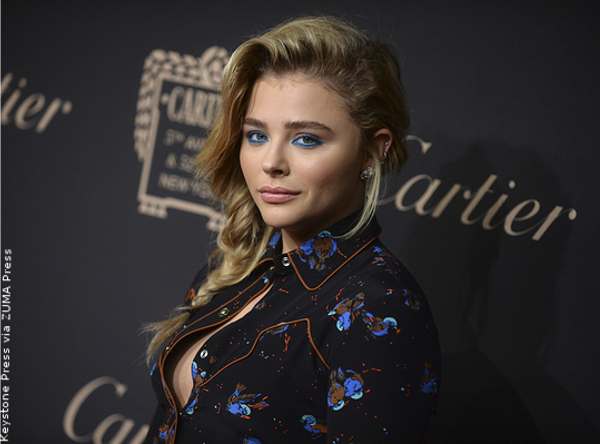 Chloë Grace Moretz has decided to take some time off from acting, and subsequently has canceled all of her upcoming movies. The actress been extremely busy filming back-to-back movies lately, and has admitted that her hectic work schedule had caused her to lose sight of why she became an actress in the first place.
"I pulled the plug on all my movies because I want to reassess who I am and find myself within my roles again," she revealed. "I'm realizing that I can slow down."
She did not address any specific movies, but it's likely this will affect her leading role in the upcoming live action adaptation of The Little Mermaid. Instead, Chloë will be focusing on producing two TV shows, as well as campaigning for Hillary Clinton.
After receiving the Rising Star Award at the Deauville Film Festival in France, Chloë said that she was glad "people have been watching," but that a "'Come to Jesus' moment" led her to the decision to take time off.
Chloë began acting professionally when she was only seven years old, and with over 50 film credits to her name, it comes as no surprise that the 19-year-old wants to step away for a moment.
However, you can still catch Chloë in the upcoming feature film drama Brain on Fire. ~Natalia Makarski