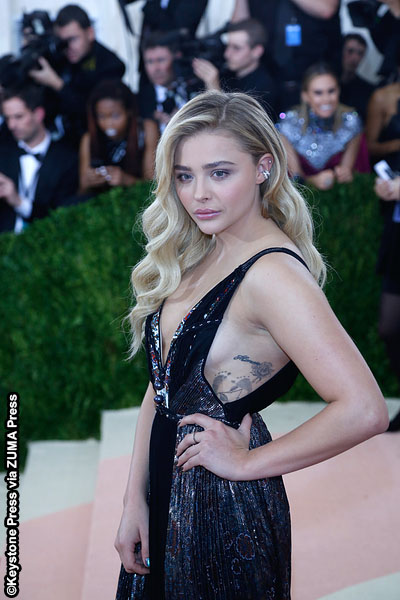 After much speculation and cheeky Instagram posts, it's official — Chloë Grace Moretz and Brooklyn Beckham are an item.
The 19-year-old actress confirmed she's dating the 17-year-old celebuspawn on Watch What Happens Live! yesterday. 
"I'm very, very nervous," the Neighbors 2: Sorority Rising star lamented during her very first game of Plead the Fifth. After questions about Kim Kardashian and Taylor Swift, host Andy Cohen asked her the big question — "What is your relationship [with Brooklyn]?"
"I think the more I don't make it mysterious the more people don't care, so yes we're in a relationship," she replied.
Cohen took the next opportunity to ask about Brooklyn's famous parents, Victoria and David Beckham. The 5th Wave actress responded, "He's a great dad, she's a great mother. They genuinely are very good parents that's what matters most, they made a pretty son."
Rumors of a relationship between the teens began circulating as far back as 2014 when they were spotted hanging out and even attended that year's Teen Choice Awards together. Both have consistently claimed they are "just friends," until recently, Chloë posted a photo of herself and Brooklyn that was pretty telling:
Watch Chloë refuse to Plead the Fifth here:
~Shelby Morton