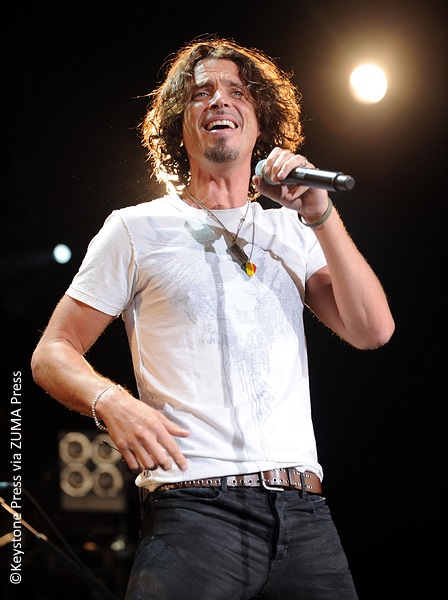 A longtime confidant of the late Audioslave and Soundgarden singer Chris Cornell has told TMZ that Cornell was "high" and "f****d up" during his concert in Detroit last week, but he was not depressed.
House engineer and tour manager, Ted Keedick, who worked with Cornell for the last 10 years told the tabloid site, "Chris was out of character from note 1 of the show. I've never heard or seen him that way before, at least if we did not cancel a show."
Cornell would later be found dead by security after hanging himself in his hotel washroom hours after the show at the Fox Theater last Thursday.
Cornell's wife Vicky said in a statement last week that she had spoken with her husband after the show, and when his speech was slurred and he mentioned he had taken an "extra Ativan or two," she asked security to check on him.
Potential side effects of Ativan include slurred speech and suicidal thoughts.
She also said: "[Chris] loved our children and he would not hurt them by intentionally taking his own life."
The fact that Keedick asserts Cornell did not seem depressed, even being in good spirits during the pre-show sound check, is in line with what the singer's widow believes about her husband not "intentionally taking his own life," with the act seeming out of character for the talented musician.
The results of toxicology tests have yet to be released, confirming the presence of any medication. ~Alexa Caruso