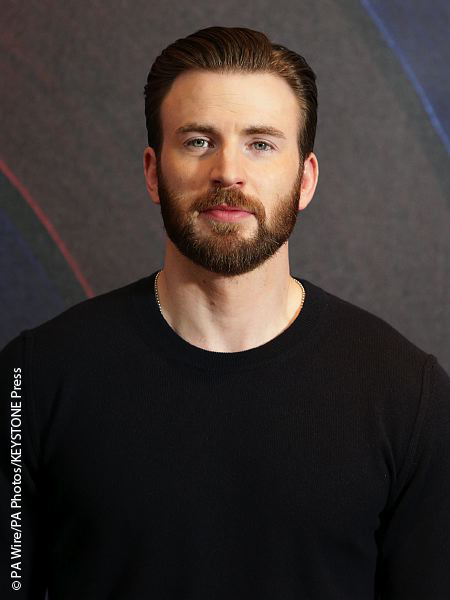 Chris Evans is once again Hollywood's Best Actor for the Buck.
For the second consecutive year, Captain America topped Forbes' annual list of the best value actors in the film business. It's estimated that Chris brought in roughly $135 for every $1 he gets paid.
His Captain America: The First Avenger (2011) paycheck was $300,000, but that figure climbed to roughly $6.9 million for Avengers: Age of Ultron (2015).
Placing second on the list was another Chris. Guardians of the Galaxy star Chris Pratt reportedly rakes in $125.4 for every $1 he's paid.
Fellow Marvel Cinematic Universe member Scarlett Johansson finished third on the list ($88.6/$1), while Mila Kunis ($49.5/$1) and Vin Diesel ($32/$1) rounded out the top five.
To complete the top 10, there's Jennifer Aniston, Ben Affleck, Robert Downey Jr., Matt Damon and Jennifer Lawrence.
In order to compile the list, analysts at Forbes looked at the three most recent films each actor starred in before June 2016 (excluding animated pictures).
According to their website, the analysts then "deducted the estimated production budget from the global box office for each film…to come up with a limited definition of each movie's operating income."
After that, they "added together the estimated total compensation for each star on the three movies and the operating income from each movie and then divided the total operation income by total pay to come up with the final return on the investment number."
Considering the 10 stars on the list, are there any you're surprised to see? Let us know! ~Matthew Pariselli