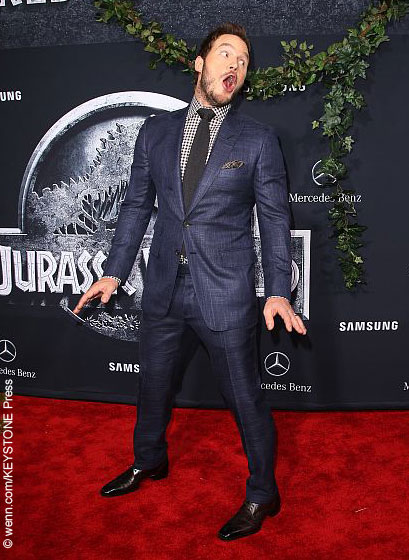 Former Parks and Recreation star Chris Pratt was at the premiere party for his summer blockbuster, Jurassic World, on Tuesday night celebrating the release of the fourth installment of the epic dinosaur franchise, originally directed by Steven Spielberg.
Included in the night's entertainment was singer/songwriter Jimmy Buffet, one of Chris's favorite musicians.
When it came time to play Jimmy's most popular hit, Margaritaville, Chris had little hesitation when Jimmy invited him to get up on stage and perform the song with him.
Watch the Guardians of the Galaxy star join in the fun onstage in the video below! ~Greg Chisholm