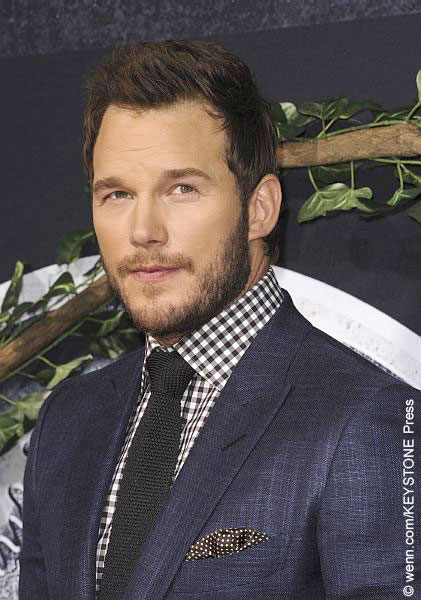 Chris Pratt has slimmed down and is in great shape, thanks to roles in Guardians of the Galaxy and Jurassic World. The actor, 36, showed off his great physique by posing for the July/August cover of Men's Health, though he jokes it's possible he could gain weight again.
"I can tell that people are motivated by my transformations, and that feels really good," Chris told the magazine. "But everyone should know when the movie star stuff is over, I might go back to being the fat guy. My wife [Anna Faris] wants a pizza oven — she's going to learn how to bake bread, and I'm going to eat it."
The actor believes depriving yourself too much isn't healthy.
Says Chris: "I love the health benefits of exercising, and I have a kid now. By exercising, you really can add 20, 30 years to your life. But you gotta live too, so hopefully I'll find a nice balance."
However, the actor reveals he wants to lose more weight than ever to prepare for his next role in the remake of The Magnificent Seven. He says his next goal is to drop more than 20 pounds by cutting back on calories.
Chris also went through intense training before participating in a Half Ironman triathlon this past April.
"[My wife] loves me very much, but this can be frustrating for her," he admits about the 10 long workouts a week it took to get triathlon-ready. "Neither of us really knew what I was getting into." ~Maria-Josee Martinez