Christmas Giveaway: Invisibobble Cinderella Sprunchie & more
By Alexandra Heilbron on December 13, 2021 | 224 Comments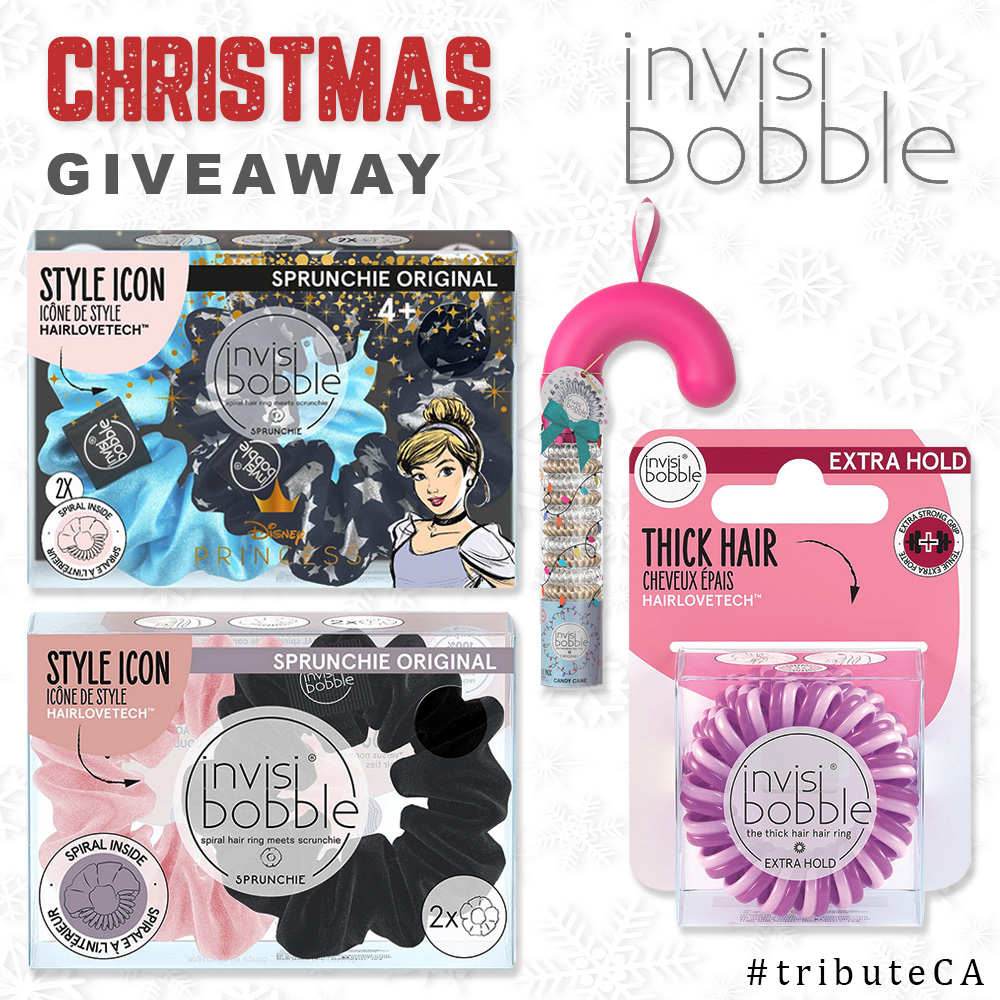 Today's Christmas giveaway is a selection of fun Invisibobble hair products!
Invisibobble Holiday Candy Cane Limited Edition Holiday Collection includes 5 Original Beaded Bronze and 5 Original Crystal Clear Traceless Hair Rings. These are scientifically proven to cause less damage, less marks, and less pain than normal hair ties. Retail price: $15
Invisibobble Extra Hold Hair Ring in Purple. The double helix spiral shape of the Invisibobble Extra Hold provides maximum, comfortable hold for thick hair. It gently but powerfully holds hair in place for an all day look without damaging the hair, or causing unnecessary tension. Retail price: $15
Invisibobble Sprunchie MultiPack Black/Prima Ballerina – Hidden underneath luxurious velvet fabric, the Invisibobble ponytail holder contains a classic original, providing the benefits that come with all the classic hair rings. Holding all strands of hair together thanks to its spiral shape, the Sprunchie is easy to remove without compromising on comfort. $14
Enchant your every day with the Invisibobble Disney Princess Collection Cinderella Sprunchie! The Disney Princess Collection from Invisibobble celebrates the strong Princess characters that have inspired generations with stylish accessories that transform you into your favorite Disney Princess. $17
For a chance to win, tell us your favorite Christmas or holiday gift of all time! This giveaway is open until Wednesday, December 15 at 5 p.m. The winner will be contacted Thursday, December 16.
Congratulations to Jennifer Parsons of British Columbia!
---
---
---
---
Similar Articles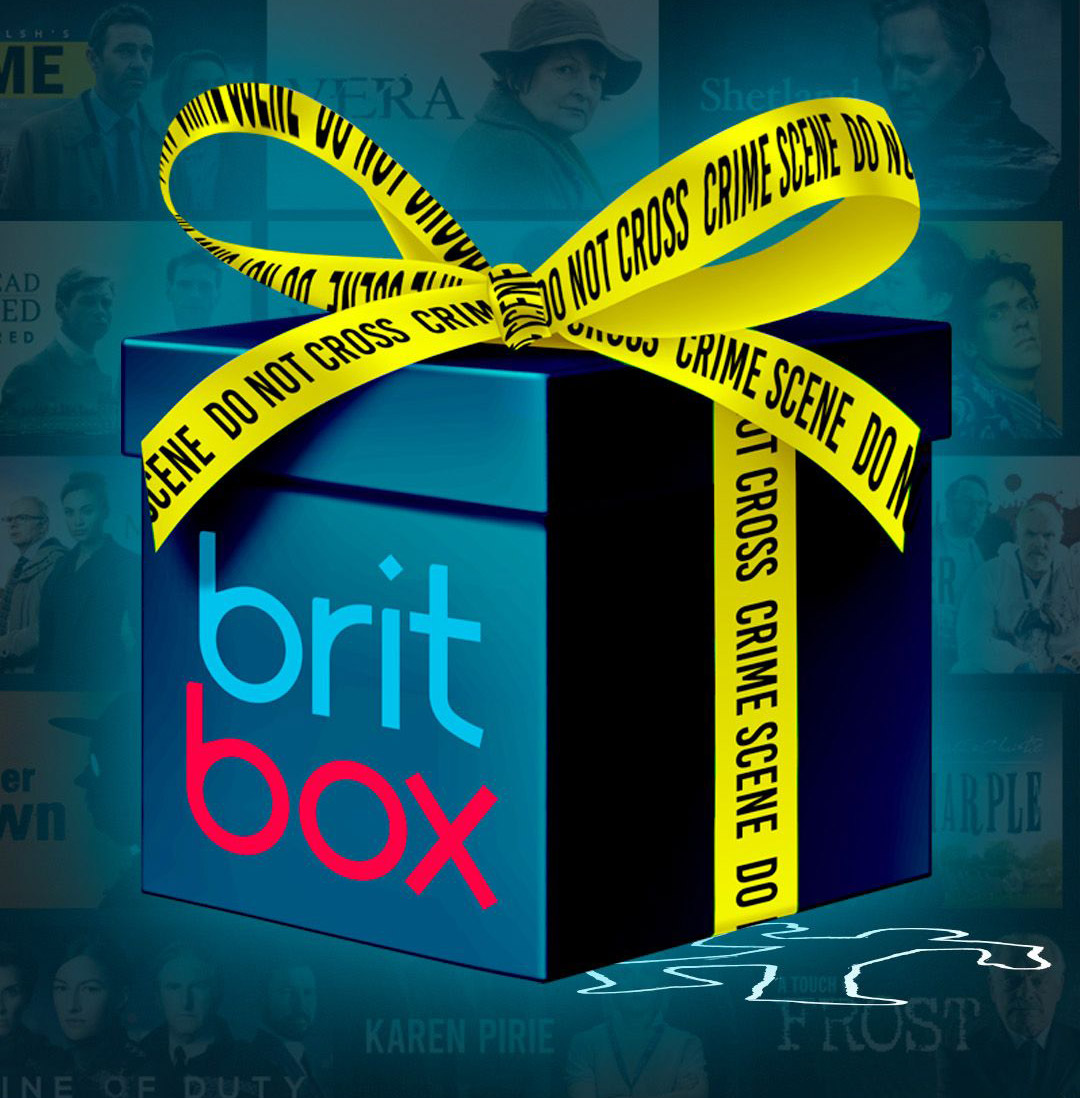 December 5, 2022 | 3 Comments
The streaming service BritBox is giving fans the chance of a lifetime to win the ultimate fan experience including a trip to Britain and a visit to a set!
---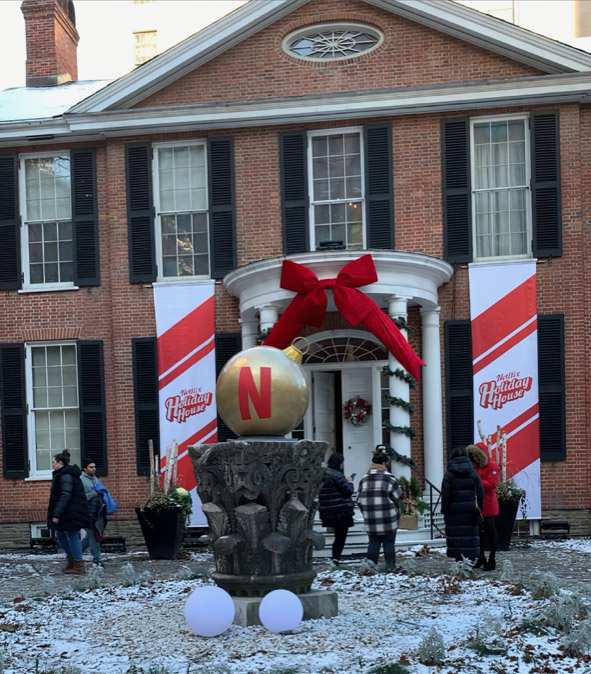 December 1, 2022 | 1 Comment
Netflix Holiday House is now open at Campbell House in Toronto through Sunday, December 4. Admission is free and includes candy, cookies, crafts and more!
---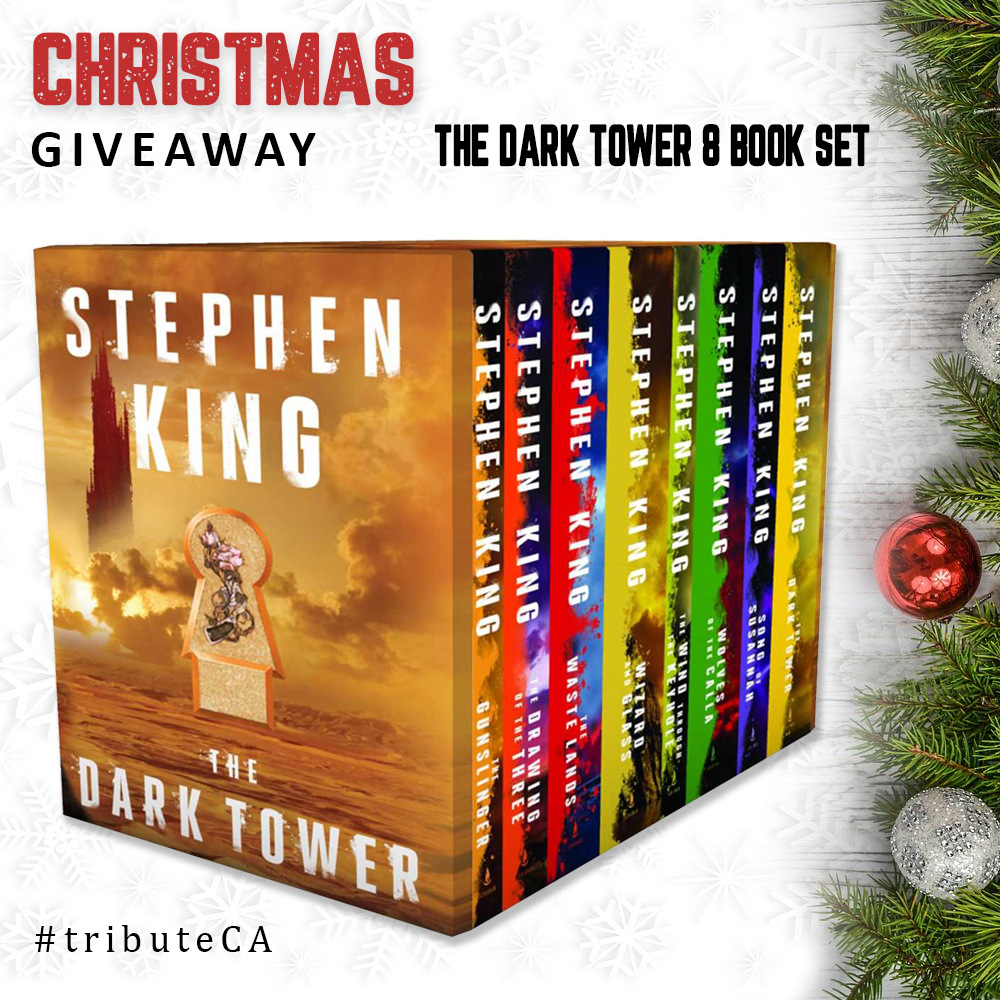 December 20, 2021 | 267 Comments
Today's Christmas Giveaway is Stephen King's The Dark Tower 8-Book Boxed Set in paperback. The retail value of this prize pack is $194.91. Click to enter!
---