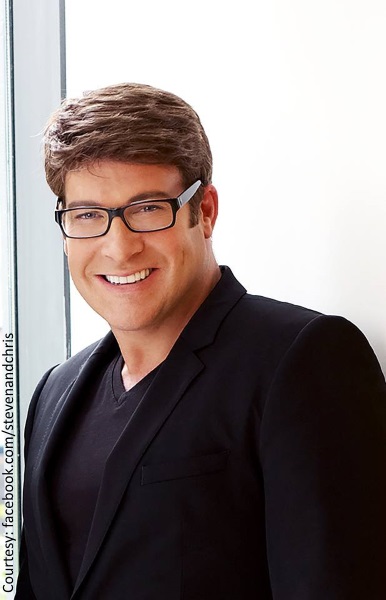 Christopher Hyndman, 49, of the CBC daytime talk show Steven & Chris has died.
His death was announced by CBC in a Facebook post on its page, which read: "It is with profound sadness that we share the news Christopher Hyndman died early this morning. We extend our deepest sympathies to Steven, family, friends and colleagues; our thoughts are with them all."
As a result of his death, CBC is removing the show from its schedule immediately. Christopher and Steven Sabados were partners off-screen and television co-hosts. Prior to their hit talk show, the pair co-starred on HGTV Canada's Designer Guys, among other shows on the same network.  They married in 2008.
"We are deeply saddened to hear of the passing of Chris Hyndman. We were fortunate to work with him earlier in his career on HGTV's Designer Guys and Design Rivals and Slice's So Chic," said Christine Shipton, SVP and Chief Creative Officer, Shaw Media, in a statement. "He was a wonderful and talented man and will be greatly missed. Our sympathies go out to his family, friends and colleagues."
Details of Christopher's death are not clear. According to Global News, a man was discovered without vital signs in an alley near Broadview Avenue and Queen Street in Toronto just before midnight last night. He was pronounced dead at the scene. Toronto police confirmed to CBC News the body was indeed Christopher Hyndman, but said they are not seeking witnesses.
Detective Terry Wray told the National Post: "We don't release information in regards to people who've died unless they're a victim of foul play and that hasn't been determined yet." ~Maria-Josee Martinez