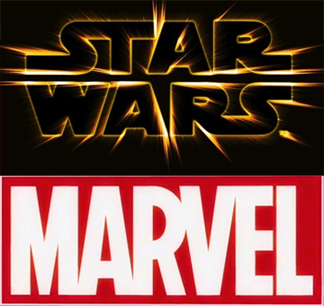 Summer may be the season of Hollywood blockbusters, but production news is perennial. Two major studios have finally announced the directors they're entrusting with some of their most beloved characters and anticipated franchise films.
First up is the Marvel Cinematic Universe, which is expanding with two new additions to their Phase Three slate: Ant-Man and Doctor Strange. Following Edgar Wright's abrupt exit from Ant-Man over creative differences, Peyton Reed has been hired to replace him. Reed has previously directed such comedies as Bring It On, The Break-Up and Yes Man, which is a telling sign of the tone that Marvel Studios is going for, especially with Anchorman director Adam McKay working on the script. Starring Paul Rudd and Michael Douglas, Ant-Man is slated for a July 17, 2015 release.
As for the Sorcerer Supreme himself, Doctor Strange, Marvel has signed Scott Derrickson to helm the film. Unlike the comedic minds working on Ant-Man, Derrickson comes from the world of supernatural horror, having directed The Exorcism of Emily Rose, Sinister and the 2008 remake of The Day The Earth Stood Still. It will be interesting to see if Derrickson's minor in theological studies will help him translate the comic's focus on mysticism to the big screen.
Another cinematic universe returning to theaters isn't a universe at all, but a galaxy far, far away. Following the hiring of Godzilla director, Gareth Edwards, Josh Trank is now the second filmmaker attached to a stand-alone/spin-off Star Wars film, one of three that will alternate every other year with each installment of the upcoming sequel trilogy.
But Trank is no stranger to sci-fi and superheroes. He made his directorial debut in 2012 with the innovative riff on the superhero genre, Chronicle, which was well received by both audiences and critics, and now he's directing Fox's reboot of The Fantastic Four, due out in June 2015. Of his hiring, Trank commented, "The magic of the Star Wars Universe defined my entire childhood. The opportunity to expand on that experience for future generations is the most incredible dream of all time." ~Daniel Horowitz