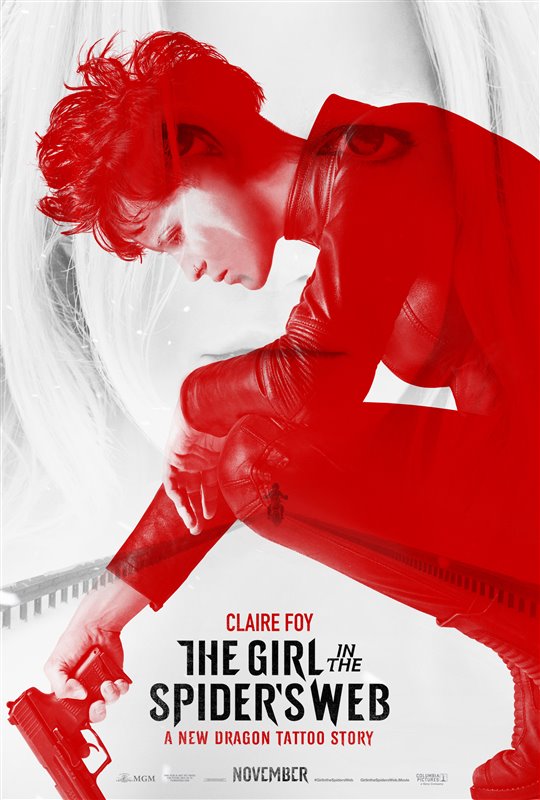 Serving as an action thriller, The Girl in the Spider's Web is a sequel to David Fincher's The Girl with the Dragon Tattoo and is based on the 2015 novel of the same name. Claire Foy takes over the role of Lisbeth Salander from Rooney Mara in this film.
In the opening scene, we see two young sisters who are held captive and abused by their father. While one escapes the lair of their Russian crime lord father, the other remains with daddy dearest. Lisbeth Salander is the girl who ran away and has, since then, been emotionally scarred.
Years later, Lisbeth is a hacker-for-hire and a vigilante who saves women from powerful and abusive men. She then receives a call from Frans Balder (Stephen Merchant), a terminated employee of the National Security Agency. He asks her to fetch a computer program called FireFall that he created for the NSA, but now believes that the U.S. could misuse his program and access the world's nuclear weapons.
Salander easily hacks into the NSA and takes the program from the database, but the program needs additional codes to unlock the system with Balder's help. Before she leaves to meet Balder for the drop, her apartment is incinerated by Russians with a distinct spider tattoo. Thinking that Salander betrayed him as she misses the drop, Balder goes to the Swedish Secret Service and is kept under their protection along with his son August.
However, the Russians are not to be messed with – can Salander keep the codes protected while saving Balder and his son?
Whether you have seen the previous film or not, you can still enjoy this film as it unravels like an intense, action-packed thriller. The film has got all the essential elements — a good story, smart strategies and an empowering vigilante. I just felt that, at times, the plot got too convoluted and if you missed a beat, you lost track of the key details in the story.
If you remember Foy as Queen Elizabeth II from The Crown, she is easily able to make you forget she has any hint of royalty in her blood as she sinks her teeth into tech-savvy Salander, making the role her own. She brings immense depth and gravitas to her character. I wouldn't compare her to Noomi Rapace or Rooney Mara, who both played Salander in previous films, as they each brought their own distinct qualities to the role and were just as brilliant. I will say this though: Fede Alvarez, who previously directed the fantastic sleeper hit Don't Breathe, has a knack for adding intensity to a thriller and is able to deliver a solid film.
This film takes you on an entertaining ride, and is a good watch. It's what fans of the franchise will love, and if you haven't seen the previous films, you'll still enjoy this one. ~Marriska Fernandes