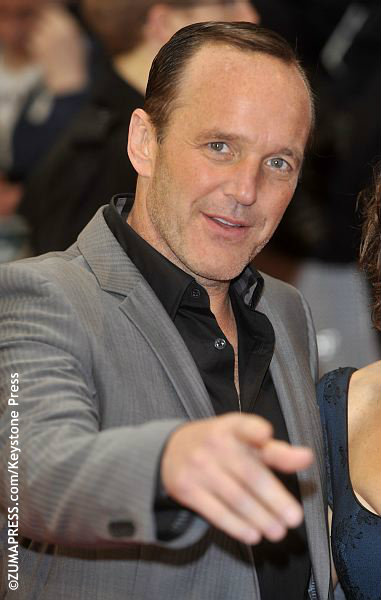 When Clark Gregg first took on the role of Agent Phil Coulson for 2008's Iron Man, he never imagined his character would end up appearing in a string of other superhero flicks, including Joss Whedon's 2012 blockbuster The Avengers, released on DVD and Blu-ray today. We had the opportunity to talk to Gregg about being part of the record-breaking movie, teaming up with Whedon again for a slightly different project and to find out more about the racy film he's got coming out next.
Congratulations on the huge success of The Avengers. What was it like being part of one of the biggest movies of the year?
It's kind of strange. I do a lot of independent films mostly. Then Marvel came along and I got to be in some really fun summer movies. But even though, while we were shooting it, it felt bigger than anything I've been part of. I don't think anybody was prepared for how big and how global the success of the movie would be.
How would you describe your character, Agent Phil Coulson?
He has been an evolving chain letter passed from different filmmakers. Unlike any other character, [he was] invented for the films — every other character has come from the comics. He was first introduced as kind of a testy bureaucrat pursuing Tony Stark for an interview and then with every beat of the story of every film you learn more and more, that it was a cover and that in reality he was a very skilled and experienced upper-level agent of S.H.I.E.L.D., the super-secret organization founded by — among other people, Tony Stark's father, Howard — to protect the world from the evils it didn't know were coming.
Did you have any idea when you took on the role for the first time that you would end up carrying this character through so many films?
No, nobody knew! It was a very small part at first. Something about it kind of worked and they liked it and the writers said, "This might be a cool guy to have be the representative of S.H.I.E.L.D." And up until then, Marvel had always said, "No! No S.H.I.E.L.D.! Let's not open that can of worms." And they said, "Yeah let's have this guy. He'll be from the Strategic Online Intervention Enforcement and Logistics Division." And because I had read those comics when I was a kid for the first time, I came into one of the new scenes they had added and thought, "Oh this might turn into something a little more fun!"
Can you give us the inside scoop about what it was like on set? Was there any competition between the superheroes?
One would think that all those movie stars — really special actors and actresses — that the mood on the deck of the fake Helicarrier would mirror the tension that was going on between the superheroes in the movie. I think to the contrary. Everyone was so excited to be part of that cast and to have their moment. Joss Whedon's script really kind of gave everybody their time to rock out. If there was any competition it was just, "Let me hit something back at you that's as interesting as what you just sent my way."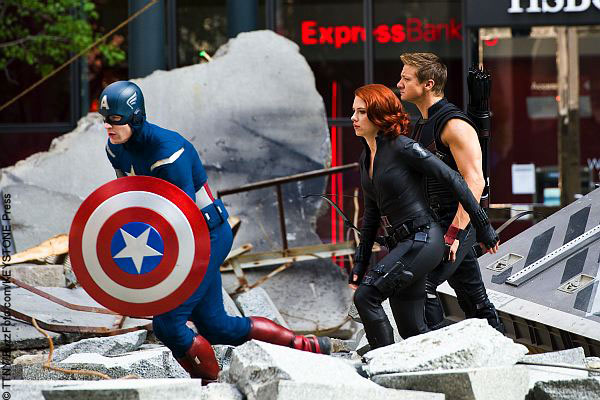 If you got to pick, which one of the Avengers would you want to be?
I might be revealing too much to say that in his nerdy heart, Phil Coulson really believes that he is one of the Avengers and I love that. I love that part of him so much that I really can't look outside of it. He's the only one, he's the only person in that world that I would want to be.
Why do you think people are still so fascinated with superheroes after so many years?
I think it's kind of a metaphor for the best parts of us. At the same time, what Marvel has really done to a certain extent, the kind of contemporary comic book, this idea that nothing comes for free and that those powers bring along a darkness and a loneliness and a confusing relationship with the people you're trying to be a guardian of. I think because it has adapted with the times, that has kept it something people are interested in. And at the same time, I'm always struck by how much these characters are like Greek gods — Hercules and Odysseus — the kind of heroes we've been reading about since humans started telling stories.
You teamed up with Joss Whedon again for Much Ado About Nothing and it's very different from The Avengers. Can you tell us what we can expect from that?
It couldn't be more different than The Avengers in that it was shot for about $15 at Joss' house right after we finished The Avengers. But it got really wonderful actors together, just people who wanted to do something like that for fun. It's Joss' way of relaxing and it seems crazy to try and shoot a movie in nine days using Shakespeare.
Were you familiar with the original Shakespeare play before joining the project?
I'd always liked it. The first couple things I had done when I was in my 20s were Shakespeare but I hadn't done anything since, maybe once. I'd had this weird dream that I was doing Shakespeare again about a week before Joss called me and told me about it and it felt so good to have that language, to try to dive into that. It just kind of felt destined. But when he called and said, "I need you there in two days. Can you try to learn this role that fast?" I felt like I had to try.
You've done quite a good mix of film and television over the past few years – do you prefer one over the other?
I seem to really like to flop from one thing to the next. One of the things I like about my job, especially because I do some writing and I do some directing, when you're kind of tired of doing one thing, it lets you go off and do something really different.
Is directing feature films something you'd like to do more of in the future, something with Marvel perhaps?
You know, I would if they would. I think the leap from the indie dark comedy [Choke] about the sex-addicted colonial theme park worker to Deadpool, or something fun that they have on the horizon, may be more of a leap than they're willing to take [laughs]. But I really get along with those guys, I like them, I like the way they do business, I like the way they work. I do speak to them from time to time about trying to find some way to stay in their world by doing some writing and directing.
You've also got The To Do List coming up. Can you give us a little sneak peek?
The To Do List is a really raunchy summer comedy, although it comes out on Valentine's Day, starring the wonderful Aubrey Plaza from [the television series] Parks and Recreation and a bunch of other movies. It's just a great cast — Bill Hader, his wife Maggie Carey wrote and directed it, and Andy Samberg and Connie Britton, just people I adore. It's about a girl who's been so busy being the goodie-goodie nerd that she graduates from high school having checked everything off the list of things she's supposed to do except anything to do with sex. Her naughty older sister convinces her that to go to college without at least checking off a few of those experiments would be a disaster.
When you pick up your own copy of The Avengers, be sure to also check out some of the great bonus material and special features, such as Marvel's first-ever gag reel, an interactive second screen experience, commentaries, deleted and additional scenes and much more. ~ Soriyya Bawa
Other DVD releases this week include the thrillers 388 Arletta Avenue and The Samaritan, the drama Take This Waltz and the comedy Damsels in Distress.