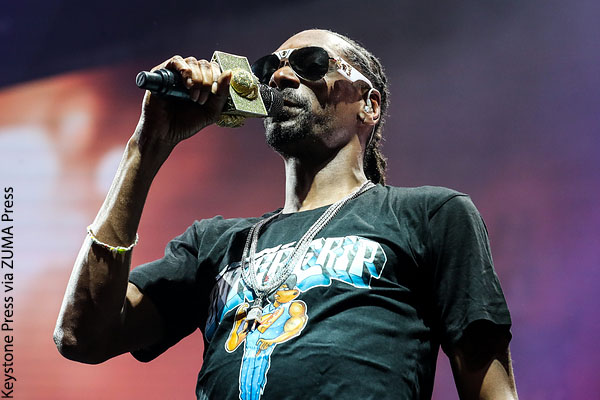 Over 40 people were injured, one critically, after a railing collapsed at a Snoop Dogg concert in New Jersey on Friday night.
While Snoop Dogg was performing with fellow rapper Wiz Khalifa at the BB&T Pavilion in Camden, a railing fell at about 10:30 p.m. ET. It knocked dozens of people over a ledge and onto the concrete roughly 10 feet below.
Most of the injuries were relatively minor, and included broken bones, bumps and bruises. One person suffered a serious upper body injury, but officials say all of the patients had been released by Saturday afternoon.
The concert was halted by organizers after the incident, and Vincent Basara, a spokesman for the city of Camden, has said that the venue is up-to-date on its inspections and that code enforcement officials inspected the railing Saturday morning.
A temporary railing has been put into place, and it will be guarded by security.
Concert organizer Live Nation said some of its employees were among the injured: "Live Nation is closely following the recovery of the injured fans and employees as well as actively working with authorities and structural engineers to determine the cause of the collapse." ~Natalia Makarski
Click on the Twitter video below to see the the accident occur:
So this just happened at the snoop and wiz concert nj pic.twitter.com/YP2uFQJiy8

— christina kinne (@cak2014) August 6, 2016