Collateral Beauty director David Frankel discusses Will Smith and dominoes
By Alexandra Heilbron on December 15, 2016 | 3 Comments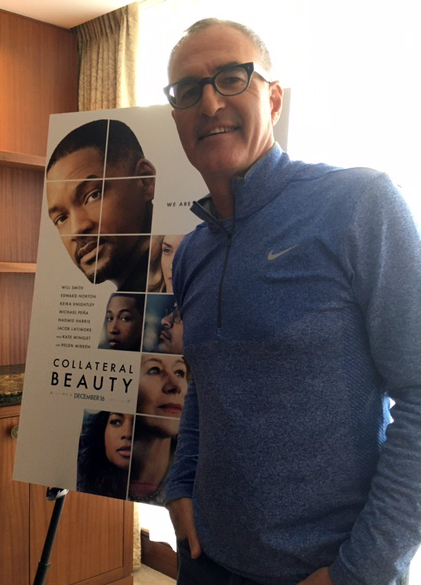 Oscar-winning director David Frankel (The Devil Wears Prada), who helmed the brilliant new movie Collateral Beauty, was in Toronto to talk about his new movie and Tribute was there! He gave details about casting the movie, setting up the amazing domino scene and why, even though it's not a thriller, people are comparing it to The Sixth Sense. ~Alexandra Heilbron
Collateral Beauty is one of the most clever and entertaining movies I've seen this year. How did you come across the script and what made you say I can bring something to this?
It was already a train in the station, they were loading the baggage when I got the screenplay. It had been in pre-production with a different director and a different cast. Then there was a creative falling out with that director and they sent me the script. [I liked it] for all the same reasons that you liked it — it's a very surprising roller coaster ride both narratively and emotionally with a fantastic ending. And then of course, who wouldn't want to work with Will Smith. That was ultimately how I think we attracted such a spectacular cast—the opportunity to work with Will with a screenplay that was so satisfying and yet also such a fascinating puzzle.
How important is casting to you and how did you come to cast each actor? Were they your first choices?
Oh yeah, by far, for sure all the first choices. What was cool about the screenplay was that there were eight lead roles. The story centers around Howard, but everybody has a fantastic role and in fact, they weren't gender specific, they weren't age specific, weren't ethnicity specific — you could really just say, who were the best actors and so we went after the biggest movie stars in the world and what they all have in common is not only are they great actors but they're great with comedy. We wanted to make sure there was a really strong element of humor to balance out what is really powerful emotional drama.
How many people did it take to set up the dominoes for that first sequence?
We hired the best domino setter in the world — a 17-year-old girl from New England named Lily Hevesh. You see her phenomenal work on YouTube — Hevesh5 is her tag and she's been doing it for years, she started when she was 12. It was really easy for [screenwriter] Allan [Loeb] to write there were dominoes all over the office, but for us to figure out how to set it up… there are about 10,000 dominoes in that opening sequence and it took about two and a half days for Lily and a team of two other teenagers to set them. We taped off the set and the camera moves had to be planned, the track had to be laid before all the dominoes were set and then you felt like you couldn't breathe — I didn't want to go on the set because I didn't want to be the person who accidentally, you know. We had actually one aborted take where we started shooting it and the cameraman said, "Wait! Stop!" in the middle and the dominoes are falling and crew members are diving in to try and stop them and they were always one step behind but Lily fortunately ran onto the set and knew the place where to create the break so it only took us two hours to reset instead of two days. But yeah, pretty terrifying stuff to work with.
Why was New York City the perfect setting for this movie?
The energy of New Yorkers. I'd say for lots of reasons. Ed Norton talks about this idea that only in New York, where there are so many people, would they ignore the prospect that characters who might not be totally human might be walking amongst them. For me, the story has a magical quality and New York at Christmastime is a magical place. It's just this spectacular urban snow globe. I grew up as a kid going to see the [decorated Christmas] windows. New York, especially this week and next week, just fills you with a sense of wonder and also I think a sense of hope, which is of course what the movie's about.
At what point do you think the audience will realize there's more to the story than it appears?
Most people are profoundly surprised when they get to the end of the movie. They cite movies like The Sixth Sense and that kind of thing. What's interesting is that for example, the studio executives seeing the movie for the first time are just as moved and just as captivated by the story and the performances as people who haven't seen the movie before and they've read the screenplay for years so there's no surprise in the storytelling — it's just that the power of the scenes is still really effective even if you know the story and that's both surprising to me and really gratifying.
In the movie, Will Smith's character says to his company, "What is your why?" How would you answer that question for yourself?
My why is to be the best husband and dad that I can be. That's a simple one. Professionally my why is I want to move people and provoke them to be the best lovers and parents they can be.
What kind of movie are you most drawn to directing? Is this a genre you want to continue with or do you have a desire to do something completely different?
It's been a long time since I've done a movie that's very plot driven — I tend to be drawn to movies that are character pieces, but I love doing this. What I love is the collaboration with the writer and the actors. The opportunity to work always with the most talented actors in the world and I think if I were doing something that had more action or more violence I would miss the sense of being able to craft a performance and deliver something really emotional.
Check out Collateral Beauty when it hits theaters this Friday, December 16, 2016 and make sure to come back and rate/review it.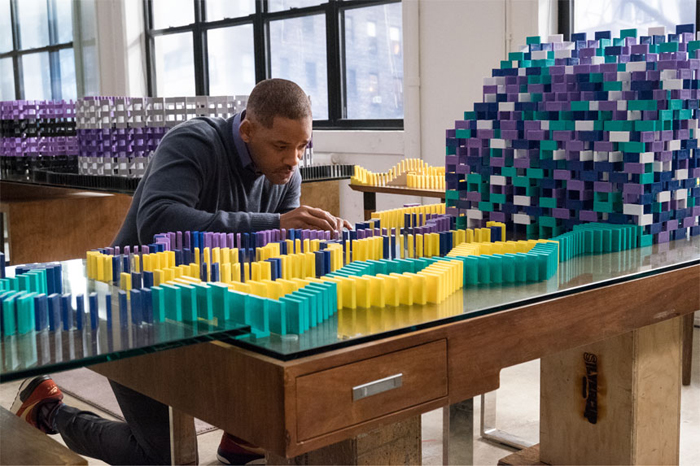 ---
---
---
---
Similar Articles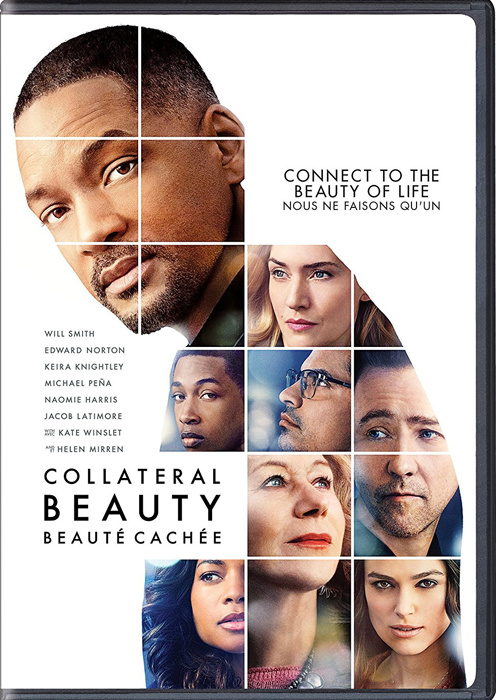 March 15, 2017 | Leave a Comment
Collateral Beauty, starring Will Smith, Helen Mirren, Edward Norton and Kate Winslet, is now available on Digital HD and Blu-ray. Click here to read our review.
---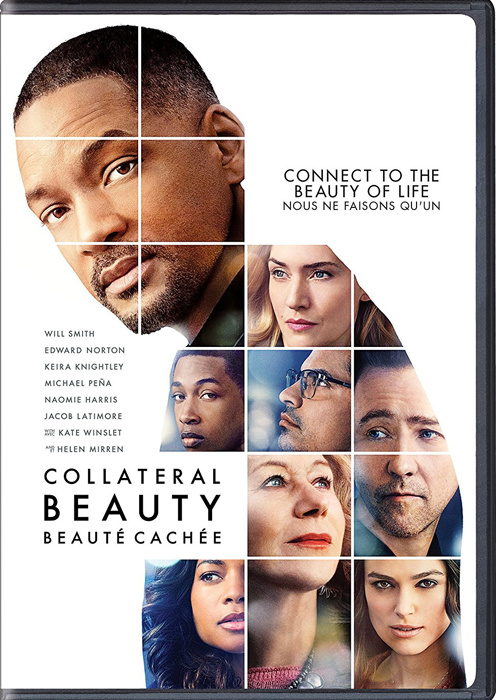 March 14, 2017 | 1 Comment
If you need a distraction from the cold winter blues, be sure to check out the list of new DVDs this week. These thrilling dramas will keep you thinking!
---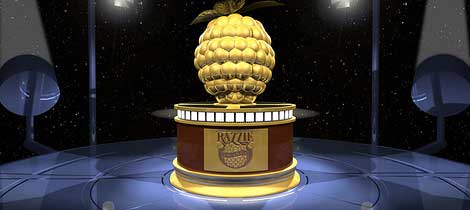 January 9, 2017 | 7 Comments
Awards season is in full swing, so why not take the time to reflect on the films that weren't so great? Checkout the nominees for the 37th Razzie Awards.
---