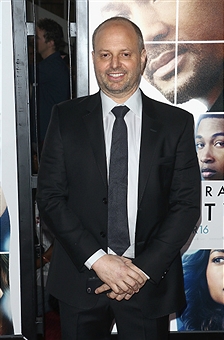 Screenwriter Allan Loeb has penned many movies, including co-writing the hilarious movie Just Go With It, which if you haven't seen it, definitely check it out if you enjoy a good laugh. He's the sole writer on the original film Collateral Beauty starring Will Smith and Helen Mirren and Tribute had the chance to talk to him this week by phone! ~Alexandra Heilbron
Collateral Beauty is so clever and the idea behind it is so unique — how did you come up with the script and characters?
It took a long time. I have a lot of ideas that kick around and some of them are just really, really basic notions and then I begin to noodle at them at different times and develop them. This one was about eight years ago or so. The idea was really a seed; a kernel — about someone who suffered a tragedy and was writing letters to the universe in order to cope and what if the universe answered the letters? That was the original idea but I put it away and worked on other movies and then I would unpack it a little bit more and develop it a little bit more and then eventually around 2014 I said, "Okay, I've got to write that one." It was the first spec script I'd written in 11 years.
What's it like to be on the set and see the world and characters you created come to life?
Well, you know, obviously it's surreal. It's a bit of a diary, too. Sometimes when I'm on the set and they're shooting a certain scene, my mind will go back to when I wrote the scene. And I can often remember the specific thing I was wearing or where I was when I wrote the scene or what I was thinking or doing, so it's weird. Because it's kind of a diary in a strange way.
Do you get any say in the casting?
Sometimes. It depends on the movie and the director and my relationship with the studio and the filmmaker and whether I'm still around because sometimes writers come and go. I've been a writer who's replaced other writers and of course, I've been replaced. Collateral Beauty was one where I was very involved all the way through from start to finish. I did have a say in the casting and in everything.
You were the sole writer, right?
I am the only writer on it and as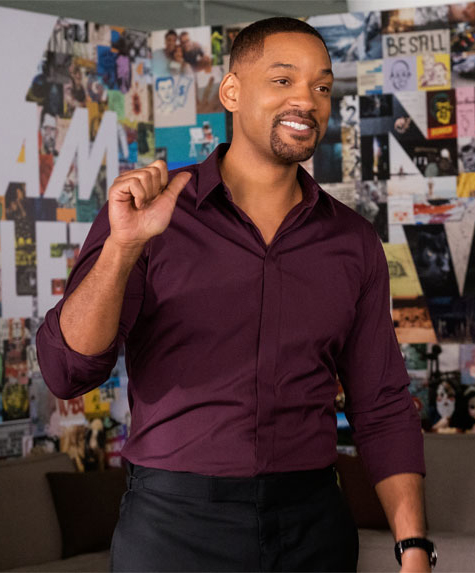 writers, we have scripts that are jobs and we try to do great jobs; we also have gun-for-hire stuff and then we have our babies. And Collateral Beauty is absolutely my baby.
Why was New York City the perfect setting for this movie?
I love New York and I love stories that take place in New York. Holiday movies that take place in small town America are obviously special and awesome and we've got many of those. I find New York during holiday season to be America's favorite small town in a weird way. It takes on a small town feel. When you think about going up Fifth Avenue and looking at the store windows and the Christmas tree in Rockefeller Center, the skating rink, it's a big city but it's also the time of the year where this big city becomes a small town. And I think that's beautiful.
I love that there's more to the story than what first appears.  
When the first campaign [to promote the film] came out, a few of the producers were like, "Oh I get it, they're angels, it's a Christmas fable, he writes the letters and the angels (for lack of a better term, abstractions), come to Will and talk to him, I guess I'll see it, it sounds cool." And then they get to the theater and by the 30th minute, they're like, "Whoa! That's not what this is! Holy shit!" And then at the end they're like, "Oh My God!"
That's exactly what my reaction was! Can we also talk about your next film, The Space Between Us, which is coming out in January? It looks amazing too, I can't wait to see it.
Oh, thank you! Yeah, The Space Between Us is a great, coming-of-age love story. It's got a big sci-fi bend to it but to tell you the truth the movie is a human story. It's a sci-fi movie with a huge heart. I don't want to spoil the premise, but I think you can get this from the trailer — it's got an interesting set up for a love story between a young guy and a young girl — teenagers. It was an original idea brought to me by producer Richard Lewis. I heard the two-minute idea and I said, "I'm in. That's a cool idea."  It's about the loneliest boy in the universe living on Mars, coming back to Earth and falling in love. That's the gist of it and the cast is amazing and everything in that movie, in my humble opinion, really delivers.
Are there any twists in that one?
There are. [laughs] I love twists. I try to put twists in everything I write so if I start repeating myself in my movies, people can go on Twitter and bash me, but I go for twists.
Oh, no, I love twists too, twists are amazing. And you've got another movie coming out called The Only Living Boy in New York, which I don't know anything about.  
We just finished production. Directed by Mark Webb, it's got an amazing cast: Kate Beckinsale, Pierce Brosnan, Jeff Bridges, Callum Turner. It's an edgy drama, it's very different from Collateral Beauty and Space Between Us. It's got definitely a bit more darkness to it and edge but it's my shot at my favorite movie, The Graduate, it's got that kind of Mike Nichols movement to it. A very New York story, very provocative story. I haven't seen the cut, because we don't have one yet so I can't tell you how great it is but I feel good about what I saw on set.
Thank you so much for talking to me today and I hope Collateral Beauty is very successful, because for me, this was the best movie of the year.
Thank you Alexandra!
Collateral Beauty opens in theaters nationwide this Friday, Dec. 16, 2016. Click here to find showtimes and tickets.