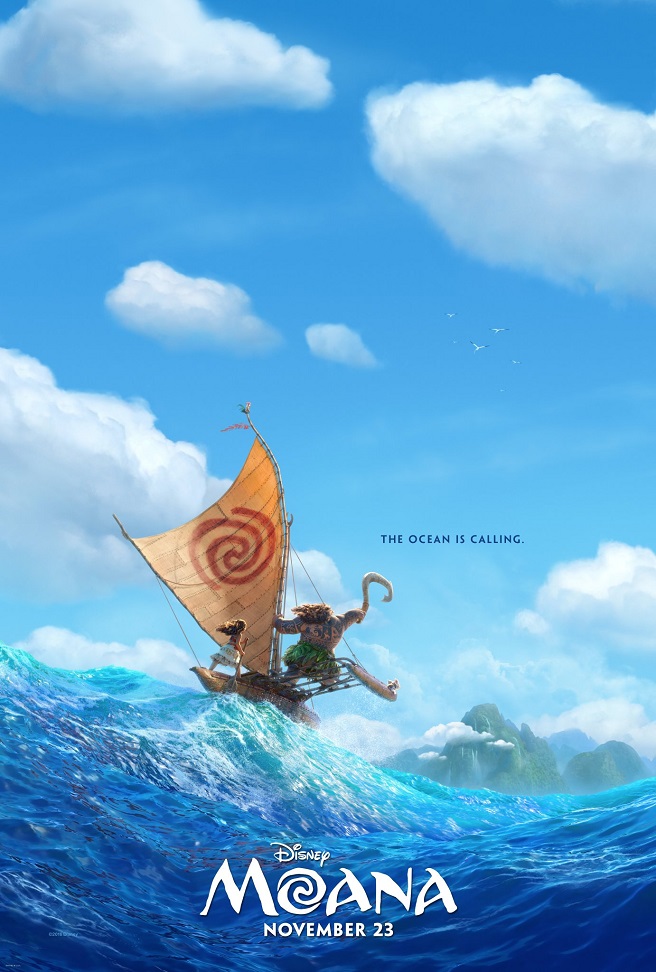 This year's San Diego Comic-Con has offered a constant array of exciting tidbits for die-hard fans of all things movies and television, and yesterday, a handful of lucky attendees were given a special sneak peek into Disney's highly anticipated animated feature Moana.
During the panel moderated by EW's Marc Snetiker, directors Ron Clements and John Musker discussed the film's plot, spilled a few never-before-told pieces of information, and even treated fans to several clips of the upcoming adventure flick.
Set 3,000 years ago in the South Pacific, Moana follows 16-year-old Princess Moana Waialiki on her journey to become a master navigator and find a fabled island that threatens to destroy the Earth. Along the way, she teams up with a banished demi-god by the name of Maui and the two set off on an epic adventure to save the world.
Along with a surprise appearance by Moana herself, actress Auli'i Cravalho, the audience was presented with the first three minutes of the film, which featured Moana's grandmother telling the legendary tale of the mythical god of the wind and sea — Maui (voiced by Dwayne "The Rock" Johnson). The clip displayed incredible images of the demi-god shape-shifting between forms, and brandishing his hook in a battle against a demon of earth and fire.
The next was a stunning preview showing a young Moana during her first awe-inspiring experience with the ocean, followed by a grown-up Moana meeting her hero Maui for the first time.
The final clip on tap proved that, despite its Hawaii-born heroine, Moana's story isn't strictly a Hawaiian one. In the behind-the-scenes reel, directors Clements and Musker are shown on a research trip to Fiji, Samoa, Tahiti and the islands in the South Pacific, where they discover that different versions of Maui's legend exists in all of the various islands.
But those aren't the only sneak peeks Comic-Con fans were privy to — the film will also feature a musical number by The Rock, written especially for the former pro-wrestler by Hamilton creator and playwright Lin-Manuel Miranda. And in another surprising twist, contrary to Clement and Musker's typical Disney fare (i.e. The Little Mermaid and Aladdin), Moana will not have any talking animal sidekicks.
Arguably the most headline-worthy tidbit came during the Q&A portion of the panel, however, when an audience member asked what sets Moana apart from other Disney princesses.
"There is no romance in the movie," Musker said, revealing that Moana is the sole hero of this story.
Moana hits theaters on November 23, 2016. ~Shelby Morton
Are you excited to see Moana? What were you most surprised to learn about the flick? Tell us below!