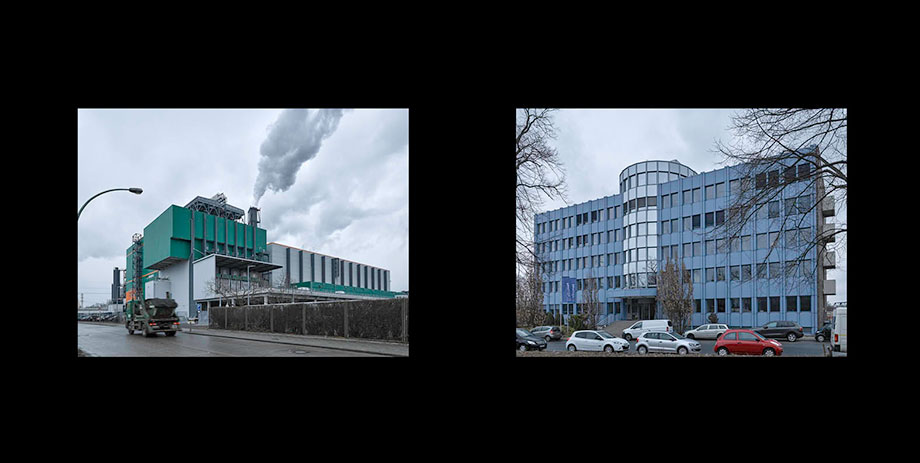 Coming to TIFF Bell Lightbox: This new exhibition pairs a recent work by Tacita Dean (the follow-up to her celebrated FILM, presented at Tate Modern in 2011) with a newly commissioned two-channel installation by Sobey Award-winning artists Daniel Young and Christian Giroux. Both works are compelling meditations on time and place: in the former, an elusive place linking two artists in a spiraling time; in the latter, two eras of a once-divided city.
Tacita Dean
JG
35mm colour and black-and-white anamorphic film with optical sound, 26.5 min., 2013
Tacita Dean's film work is characterized by a concern with the materiality, specificity and unique properties of analogue film. In her new work JG she engages with Robert Smithson's seminal earthwork Spiral Jetty, a 1,500-foot-long coil of rock, salt and earth that is sometimes submerged by Utah's Great Salt Lake, and with the writing of JG Ballard, whose 1960 short story "The Voices of Time" may have served as a model for Spiral Jetty. The jetty had previously figured in Dean's 1997 sound piece Trying to Find the Spiral Jetty, a chronicle of the artist's ultimately unsuccessful search for Smithson's sculpture, and her subsequent correspondence with Ballard about the work prior to the author's death in 2009 provided inspiration for this new film.
Daniel Young & Christian Giroux
Berlin 2012/1983 2-channel
35mm film installation, silent, 2015
The film work of Young and Giroux has been largely conceptual, taking the form of silent installations in which motion has been either drastically reduced or approached programmatically. Berlin 2012/1983 continues the artists' preoccupation with the built environment, documenting architectural construction in Berlin and pairing new buildings with those erected during the era of the divided city. Described by the artists as a "rigorous dérive," the installation situates itself firmly in a spatiotemporal realm, straddling significant geopolitical events but offering no overt commentary on them. Rather, Young and Giroux take a formal approach that foregrounds the rhythmic, serial presentation of images — a metaphor, perhaps, for the medium itself.
Both exhibitions are available free in the HSBC Gallery at TIFF Bell Lightbox from June 12 to August 23, 2015 ~Greg Chisholm