Contraband DVD a thrill-packed ride
By Alexandra Heilbron on April 23, 2012 | Leave a Comment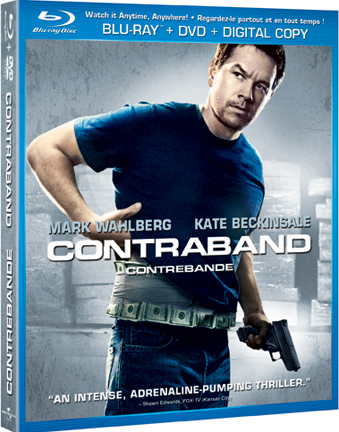 Contraband is an action-packed thrill ride with enough twists and turns to keep audiences on the edge of their seats. Mark Wahlberg plays Chris Farraday, an ex-smuggler who has gone straight. He has a wife, Kate (Kate Beckinsale), and two young sons and has started his own home security business, installing alarms and cameras. That changes when his wife's younger brother, Andy (Caleb Landry Jones), gets into trouble. Andy and a friend are smuggling drugs back into the country when customs boards their ship. The boys quickly dump the contraband overboard, but when they tell the man they were working for, Tim Briggs (Giovanni Ribisi), what happened, he tries to kill them.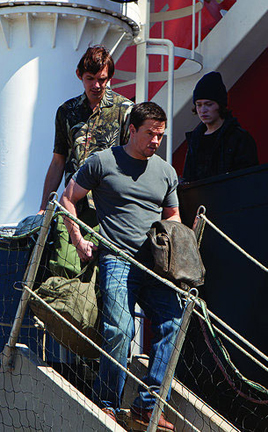 Andy survives and Chris goes to talk to Briggs, to see if they can work something out. Unfortunately, Briggs isn't very understanding and he warns Chris that if he can't pay off the money that was lost, he'll not only go after Andy, but Chris' wife and children. Chris decides to go on one last run to bring back millions in counterfeit bills. He takes Andy along and leaves his best friend, Sebastian, to keep an eye on Kate and the boys. That's when things get fast paced as not only don't things go smoothly for Chris, but his family is put in danger back home.
Wahlberg, as always, puts in a performance that seems effortless. He's adept at playing the tough guy-turned-family man and does it to perfection here. British-born Beckinsale is almost unrecognizable as his blonde, tough-as-nails wife whose speech is interspersed with swear words.
As Briggs, Ribisi portrays an unbalanced man whose quick temper makes him highly dangerous. Ben Foster, who often plays bad guys, does a great job as Chris' longtime friend who owes money. His character goes through a variety of emotions as his life begins to unravel. Special features on the DVD include deleted scenes; Under the Radar: The Making of Contraband; Reality Factor: The Stunts and Action of Contraband and a feature commentary with director/producer Baltasar Kormákur and producer Evan Hayes.
---
---
---
Similar Articles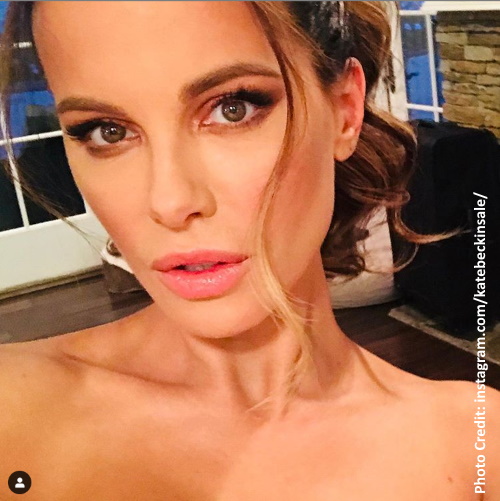 July 29, 2020 | 9 Comments
Actress Kate Beckinsale wasn't a fan of the surprise, unsettling gift that was dropped off at her house. Click to find out the bizarre gift that she received.
---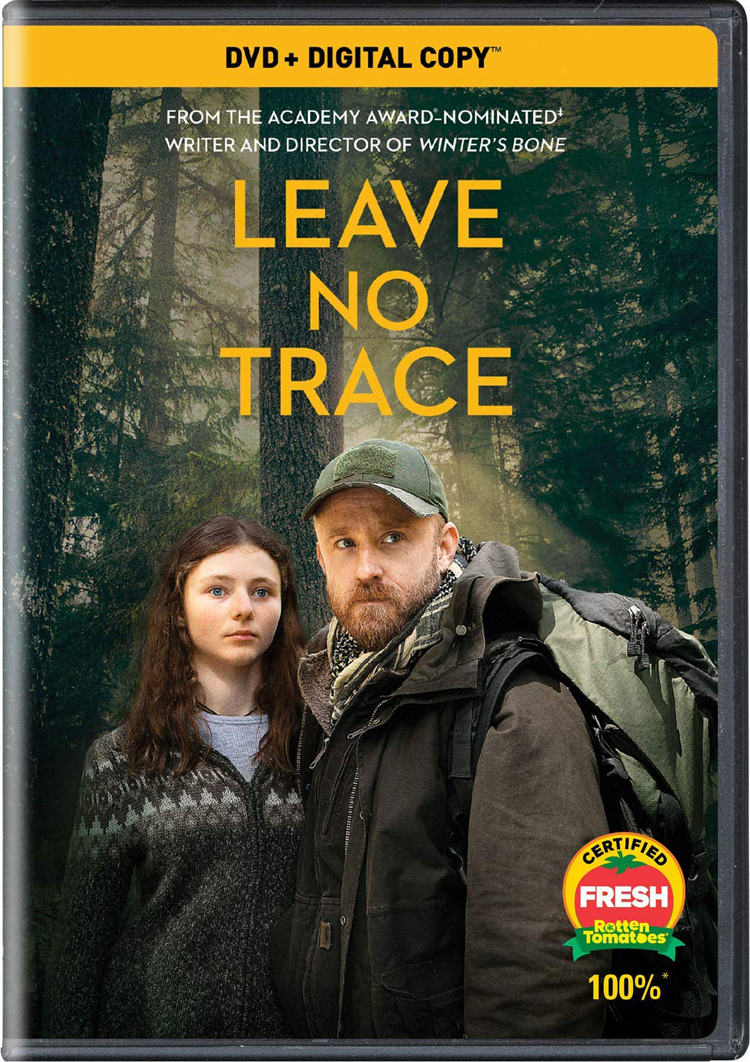 October 4, 2018 | 1 Comment
Check out our review of the compelling drama Leave No Trace, starring Ben Foster and Thomasin Harcourt McKenzie, now available on Blu-ray and DVD.
---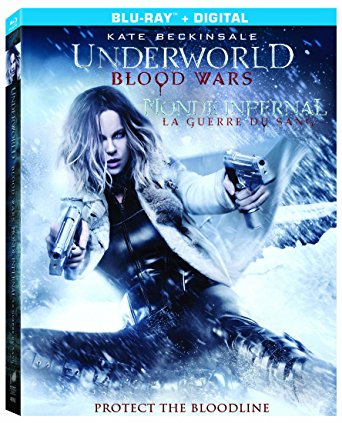 April 25, 2017 | Leave a Comment
Kate Beckinsale is back as she steps into Selene's sleek suit in Underworld: Blood Wars. Click here to read our review of the fifth film in the franchise.
---