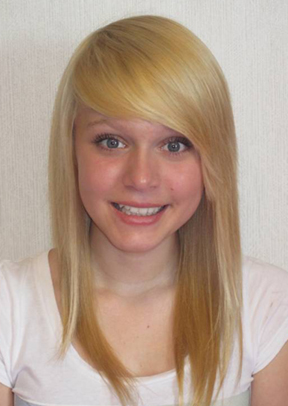 iSkin, a top maker of premium, cool gadget accessories and Tribute.ca, the number one source for movies and entertainment, are thrilled to announce the winner of the 2011 "Cool In You" Singing competition. Charlotte Kosc,14, from Argyle, Manitoba (pictured at left), was hailed the 2011 "Cool In You" winner when Universal Recording artist Reema Major announced Charlotte's name live on Kiss 92.5 fm during an interview with Mocha and Deejay Climaxxx. Upon finding out that she won, Charlotte tweeted "OH MY GOSH, THANK-YOU SO, SO, SO MUCH ♥ it's such an honour, I'm so excited! Thank-you voters, judges, Cool in You, iSkin, Tribute Magazine, and everyone else involved in the contest! 🙂 I'm so excited to work with Marcus Kane and anyone else involved!"
Charlotte's flawless pitch, tone and charming personality made it easy for Canadians to fall in love with her and vote her into the top 10, beating hundreds of entrants with thousands of votes across Canada. Coming in second was Joel Van Vliet from Niagara-on- the-Lake and in third place Demi McIntosh from Brampton, Ontario. Charlotte won a $20,000 recording contract from platinum recording producer Marcus Kane and she is scheduled to fly to Toronto mid-October to write and record her new single under the direction of Kane and other entertainment professionals.
The "Cool In You" contest opened May 9, 2011 to all unsigned Canadian musicians and bands, age 13 and up (excluding Quebec). All eligible entrants were encouraged to submit their three-minute music video at www.coolinyou.com. Once their video was submitted, the Canadian public was encouraged to vote via social networking, narrowing the contest down to 10 of Canada's favourites. The top 10 finalists were judged by a highly energized panel of music industry judges who chose Charlotte Kosc as the grand prize "Cool In You" winner.