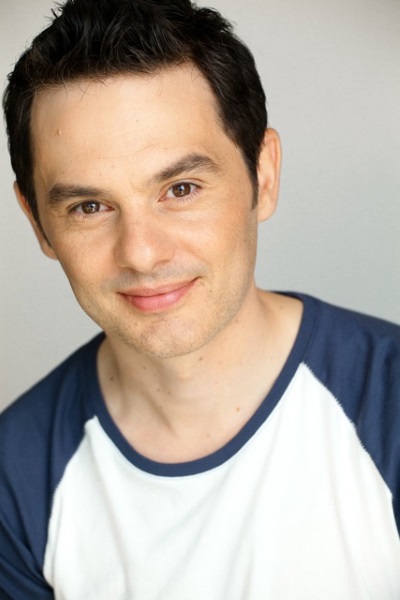 Canadian actor Fred Ewanuick, best known for playing Hank Yarbo on the hit series Corner Gas and more recently known for playing Dan in the Gemini Award-nominated Dan for Mayor, portrays Click-Clack in DinoTrux, which premiered on Netflix on August 14. This is Fred's first foray into the world of animation, bringing his work to a global audience on Netflix.
Tell us about your character in DinoTrux!
I play Click-Clack. He's a Reptool. Click-Clack is always trying to be brave. Unfortunately, he's afraid of a lot of things.
This being your first voiceover, how did you land this role?
They were holding auditions for the show and my agent submitted my name. I read for Click-Clack, and got him. I couldn't be happier, it's been a ton of fun.
What made you want to do an animated show?
I've always thought it would be fun voicing an animated character, and  I've wanted to get involved voicing animation for a long time. I love cartoons, have for as long as I can remember. So when this came along, I was very excited.
What did you like best about voiceovers?
Lots of things. Not having to shave in the morning is a plus. Getting paid to be a cartoon character is amazing. It's a lot of fun. There's lots of laughing during taping. I always leave with my cheeks hurting from smiling for four hours straight. It might be the best job I've ever had.
What was the biggest challenge?
I am a rookie at this. So I make a lot of mistakes, but I'm getting better. I forget about the mic sometimes, so my lines will be off mic, and I'll have to do them again. The toughest thing for me is not getting intimidated by the rest of the cast, they're so talented. I've lucked out as far as first jobs go. Just watching them, I'm learning every time I'm in studio.
Will your character appear in more episodes to come?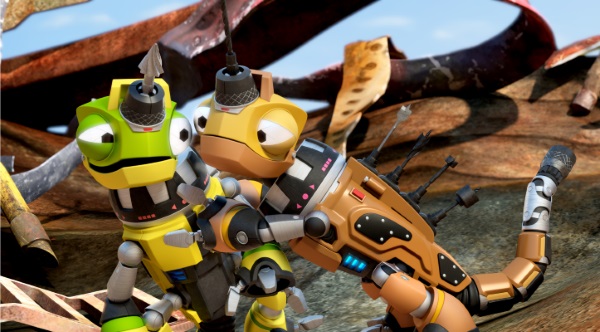 Yeah, I'm in the full first season, not every episode, but quite a few. I hope Click-Clack keeps coming back, I love playing him.
You had your big break in Corner Gas and now you're in DinoTrux, do you have any projects coming up?
I have a film coming out called Patterson's Wager.  I play a man who discovers that he has the unpredictable ability to see two minutes into the future. ~Maria-Jose Martinez