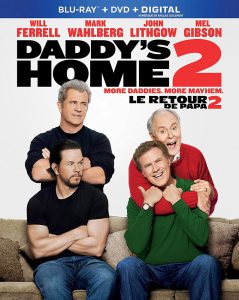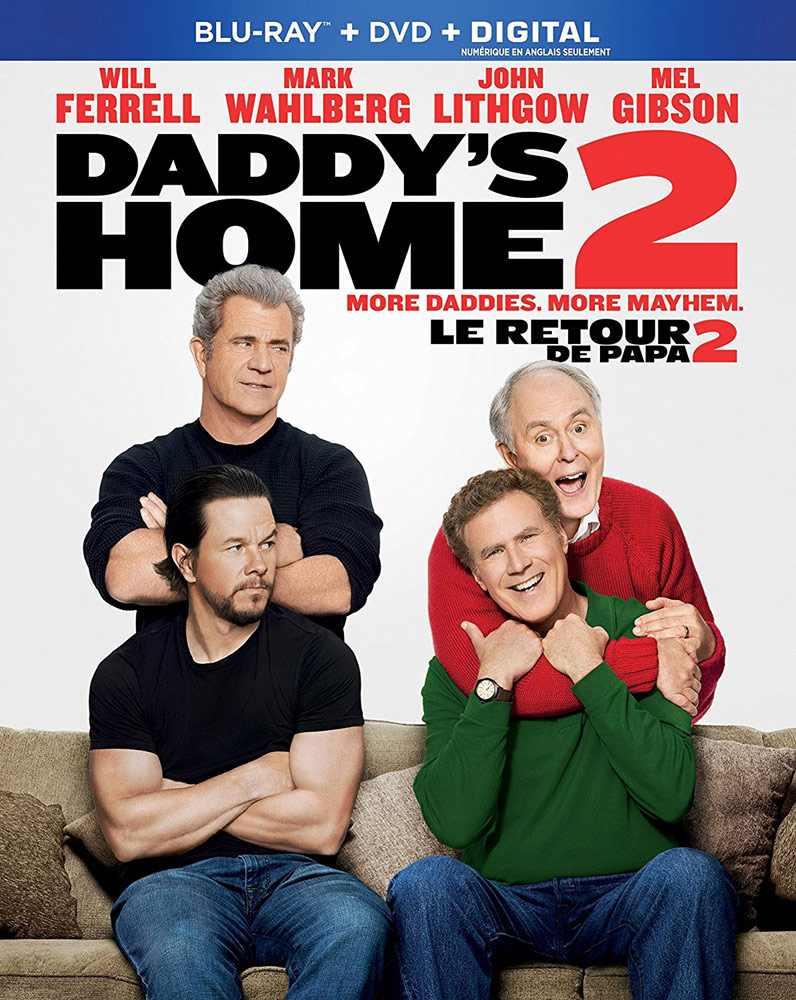 Brad (Will Ferrell) and Dusty (Mark Wahlberg) were introduced to movie audiences in the first Daddy's Home movie, which was a really funny film and well-deserving of a sequel. Daddy's Home 2 is even more hilarious than the first one, with the addition of Brad and Dusty's dads.
In this outing, Brad and Dusty have figured the dad/stepdad thing out. They're working in perfect synchronicity. When Dusty and Sara's (Linda Cardellini) daughter Megan publicly expresses her dislike for the Christmas holiday because it means they have to go from one house to another, Brad and Dusty decide to hold Christmas at one house only — and call it "Together Christmas."
However, while Brad is really excited that his dad Don (John Lithgow) is coming for Christmas, Dusty is dreading the arrival of his dad, Kurt (Mel Gibson). Kurt was a neglectful, sarcastic father and Dusty just knows that Kurt is going to try to drive a wedge in between Dusty and Brad.
We get insight into how Dusty grew up without affection, leading to him finding it difficult as an adult to be open to affection from others, as Kurt continues his sarcasm, disdain and neglect, even as Dusty is an adult with kids of his own.
Wahlberg embodies a cool, tough dude like no one else can, playing his role with complete sincerity. He doesn't go for the punchlines or try to hit comedy marks — they happen naturally. He also offers a vulnerability and emotion to the character that lie far beneath the surface, but not so far that we don't see it. At any rate, his performance as Dusty is my favorite thing about these movies — you never know what zinger is going to come out of his mouth or how he's going to react to something he considers stupid and/or embarrassing.
When he and his dad witness Brad and Don being affectionate with each other, it's pretty funny as they both shudder and gag.
Owen Wilder Vaccaro, the little boy who plays Wahlberg's son, Dylan, was also a standout. A scene in which El Padre (the nickname Kurt asks the kids to call him by when he realizes Don has the nickname Pop-Pop) buys Dylan coffee while Brad and Dusty are holding a place in line for Santa for their kids, is priceless. He's adorably upbeat and jittery, jumping in the air while saying with glee, "I drink coffee now!"
The entire movie is just endless fun, and it looks like the actors had a blast making it, which adds to the audience's enjoyment while watching it on the screen. The bonus features show that the cast and crew were close and enjoyed the chance to work together again. There's even a cute clip of Wahlberg carrying the little girl (Scarlett Estevez) who plays his daughter around in his arms. ~Alexandra Heilbron
Bonus features: 
Making a sequel A behind-the-scenes look at why the filmmakers were reluctant to do a sequel at first, but then when they came up with the idea of having Brad and Dusty's fathers show up, they realized they had a great plot for a second one.
Look Who's Back The cast talks about how they were overjoyed to get the chance to do a second movie and see their characters grow.
Co-Dads: Will & Mark Ferrell and Wahlberg talk about how their characters have changed since the first one and basically, joke around together.
The New Dads in Town: Mel & John Gibson and Lithgow discuss the differences between their characters and how they end up in the movie.
Captain Sully We find out how and why famous pilot and hero Chesley "Sully" Sullenberger got involved and how thrilled the cast was to meet him.
Also included is a hilarious gag reel and deleted/extended and alternate scenes, which are definitely worthwhile.
If you've seen Daddy's Home 2 and would like to rate/review it, click here. ~Alexandra Heilbron