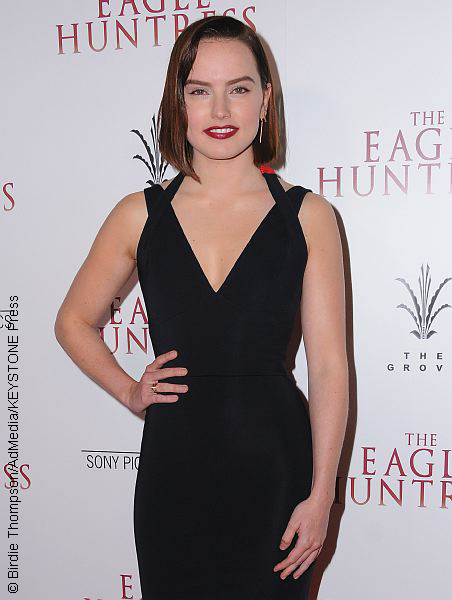 From using the Force, to spying on German forces — Daisy Ridley has a lot going on.
It has been announced that she'll play top spy Virginia Hall in the film adaptation of author Sonia Purcell's upcoming biography, A Woman of No Importance.
Paramount Pictures purchased the rights to the book, and are now looking to find a writer and director to attach to the project. Bad Robot, the company that also backed Daisy's breakout film Star Wars: The Force Awakens, will produce.
Revered as America's greatest female spy, Virginia Hall's story is worth the big screen treatment.
After a freak hunting accident, resulting in an amputated leg, Virginia could no longer pursue her dream of a political career. Just before WWII began, she moved to London and volunteered for Britain's Special Operations Executive (SOE), an organization created to gather intelligence and surveillance against the Axis forces in occupied Europe.
She was transferred to France, and assisted in underground operations in the Nazi-controlled areas. She was also a key player in the Allied invasion of Normandy. Her tenacity and fearlessness earned her the nickname "Limping Lady," and put her on the top of the list as one of the German's most wanted spies.
Daisy is no stranger to portraying strong female characters. The actress will be returning to the faraway galaxy to reprise her role as Rey in the upcoming Star Wars: The Last Jedi, set to hit theaters December 15, 2017.  ~Ashleen Grange