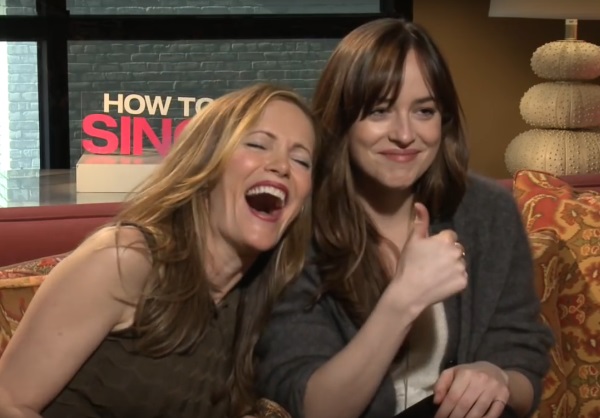 Dakota Johnson and Leslie Mann were having too good a time promoting their upcoming movie How to Be Single. On a recent press junket, the ladies decided to turn the tables and hit on handsome Miami reporter Chris Van Vliet.
Leslie casually started by complimenting the reporter's "cute socks" before asking if he was single. She even called out to her friends who were off-screen to chime in.
The reporter seemed to be enjoying the spotlight and was more than willing to unbutton his shirt for the actresses. Hilariously, he offered to throw in some pick up lines (that didn't go too well, I'm afraid).
They not only had their fair share of fun but also got out of an interview. Way to work it, ladies! Hilarious, awkward and everything in between — just the stuff some dates are made of.
So go ahead, check out…err, watch the interview the below and tell us what you think – awkward, cringe-worthy or roll-off-the-chair hilarious?