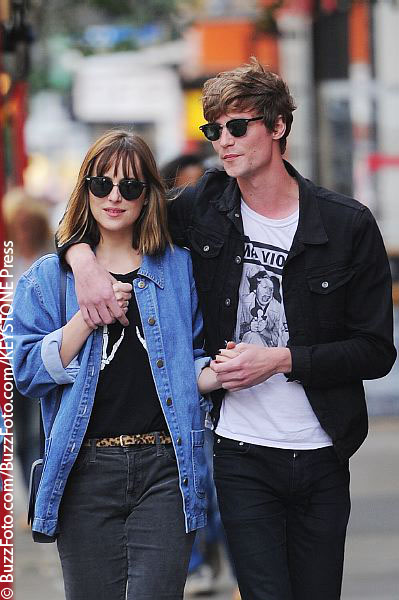 Dakota Johnson and Matthew Hitt are no longer a couple.
The pair, who have been dating on and off since 2013, reportedly split because of their hectic schedules.
Dakota has filmed roles in several movies since making her appearance as Anastasia Steele in Fifty Shades of Grey, including the gangster flick Black Mass alongside Johnny Depp, the rom-com How to Be Single with Leslie Mann and the indie film A Bigger Splash with Ralph Fiennes.
Dakota is currently in Vancouver reprising her Fifty Shades of Grey role in the sequel, Fifty Shades Darker.
Dakota is the 26-year-old daughter of movie stars Don Johnson and Melanie Griffith. Matthew Hitt, 29, is the lead singer of indie-rock band Drowners.
Fifty Shades Darker will hit theaters February 10, 2017.
Are you sad to see the couple split? Excited for Fifty Shades Darker? Let us know in the comments. ~ Yanis Khamsi